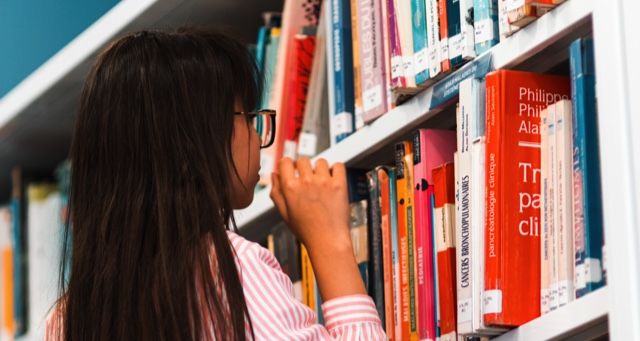 Lists
3 More Must-Read YA Books by Indigenous Authors
This list of YA books by indigenous authors is sponsored by Tor Teen.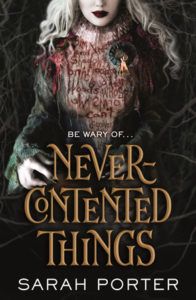 A new YA standalone novel about dark faeries for fans of Laini Taylor and Sarah J. Maas. Prince and his faerie courtiers are staggeringly beautiful, unrelentingly cruel, and exhausted by the tedium of the centuries—until they meet foster-siblings Josh and Ksenia. Drawn in by their vivid emotions, undying love for each other, and passion for life, Prince will stop at nothing to possess them. First seduced and then entrapped by the faeries, Josh and Ksenia learn that the faeries' otherworldly gifts come at a terrible price—and they must risk everything to reclaim their freedom.
---
Earlier this week we celebrated Indigenous People's Day, which recognizes the contributions and sacrifices of Indigenous communities, and commemorates their cultures. Indigenous stories are not in the past, and we should be prioritizing #ownvoices Indigenous stories in our reading lives. Last year I shared three essential contemporary novels that should be on your TBR, and this year I have three more must-read YA books by Indigenous authors that I hope you'll pick up.
An Indigenous Peoples' History of the United States for Young People by Roxane Dunbar-Ortiz, adapted by Jean Mendoza and Debbie Reese
This is a young readers' adaptation of the adult title by the same name, and it looks at more than 400 years of history from an Indigenous perspective, challenging the popular and incorrect belief that the U.S. was discovered by white people. It looks at the history of colonialism and genocide, and how these institutions have formed the America we know today. This young readers' adaptation is full of age-appropriate and honest discussion guides that allow adolescents, young adults, and the teachers and parents in their lives have necessary conversations about the treatment of Indigenous people throughout history.
As an aside, one of the adapters, Debbie Reese, writes the blog American Indians in Children's Literature, which I have found to be an invaluable resource in expanding my own understanding of Native American literature and the representation of Indigenous people in books. I highly recommend checking out her blog.
#NotYourPrincess: Voices of Native American Women edited by Lisa Charleyboy and Mary Beth Leatherdale
This anthology collection of essays, anecdotes, poetry, and artwork by Native American women is a beautiful and essential read. The editors have collected a wide variety of contributions that address everything from identity and discrimination to mental illness and sexuality. It's a fantastic and beautifully designed book that gives voice to a variety of experiences and perspectives, and challenges stereotypes while also celebrating the resilience of Native American Women.
The Things She's Seen by Ambelin and Ezekiel Kwaymullina
This is an Australian novel, written by a brother and sister duo who are of the Palyku people. It follows an Aboriginal teen who has died in a car accident and appears as a ghost. In order to help her detective father move on with his life, she helps him find a new case to get him back in the land of the living. They head to a small town where a fire has claimed a life and a mysterious girl knows more than she is willing to share. Together, they peel back the secrets the town has been holding, revealing complicated truths. It's a beautifully written and moving novel about a father-daughter relationship, but also about pursuing the unknown.
---
Want more "3 On A YA Theme" posts? Gotcha covered.