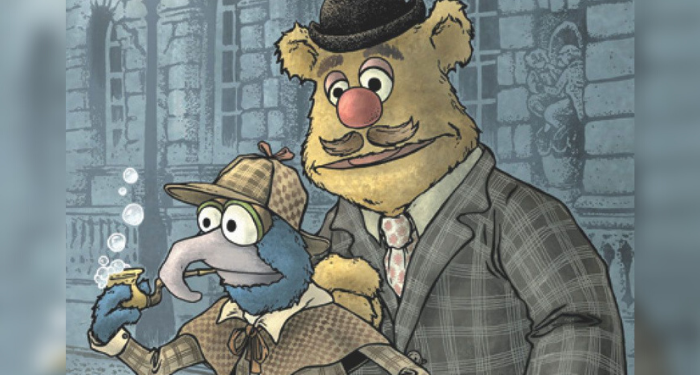 This content contains affiliate links. When you buy through these links, we may earn an affiliate commission.
A few months back, I wrote a list of five exceptional Sherlock Holmes comics that adapted the original stories in new and interesting ways. As you may imagine, given Holmes's eternal popularity, we have not even begun to cover the vast array of Holmes comics out there. And so we plunge once again into the world of Victorian (or Victorian-inspired) skullduggery with six more Holmes (and Holmes-adjacent) comics to keep you company on cold, foggy nights.
Between these two lists, you should be able to find a Holmes comic for every possible combination of tastes. You want a silly comic to share with the kids? I've got you covered. How about a serious exploration of what makes the characters tick? Got that, too. There are also a whole lot of supernatural stories, some creepier than others. I'm sure there's an interesting discussion to be had about why putting staid, logical Holmes into paranormal situations is so appealing, but this ain't it.
Sherlock Holmes is a fascinating and flexible template that creators from all backgrounds can build on in every medium. They've been doing so for well over a century, and, as these comics show, they are nowhere near running out of material. So let's dive into some more Sherlock Holmes comics that demonstrate just how versatile our favorite detective is!
---
Can't get enough Sherlock Holmes? Check out these international adaptations, take this neat quiz to figure out which Holmesian side character you are, or peruse our "Sherlock Holmes" tag to see all of our great Holmes content!