Lists
More Publishing Kickstarters Worth Backing
The year end report from Kickstarter showed that, while 2012 was a big year for publishing on Kickstarter, only 30% of publishing projects get funded. This is quite a bit less, percentage wise, than other categories. Our own "Start Here" project was part of that 30%, and we'd like to see that number continue to grow. Here are a few of the current projects out there that we think are worth supporting. Do it. You know you want to.
Fireside Magazine: Year Two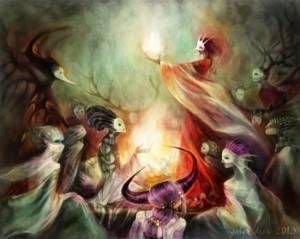 Last year, the folks from Fireside Magazine were able to publish 3 issues of their multi-genre fiction magazine, all of which were funded through Kickstarter. They have come to realize that this is not a sustainable business model, so they've redesigned the concept, and they want our help in bringing it to life. They have two primary goals. First, they want to find an publish good storytelling. Second, they want to pay the writers and artists that help make their magazine. They firmly believe that people should be compensated for the work they do (as do we). This project involves familiar names from the publishing circles on Twitter, like Chuck Wendig and Delia S. Dawson, as well as artist Galen Dara and web guru Pablo Defendi. Rewards for the project include up to a 12 issues subscription to Fireside and a postcard featuring the Galen Dara art featured on the project page (and here, too). They are looking for $25,000. As I write, they have raised nearly $4,000. The project ends MARCH 5.
Austen Admirers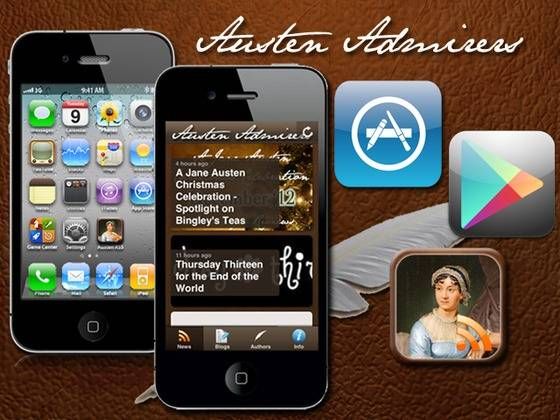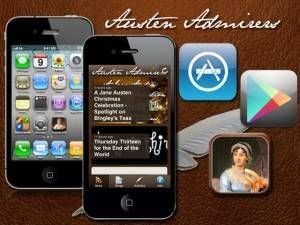 This is a really cool concept. A die-hard Austen fan, Angie Kroll, has created an app designed to track all things Jane Austen from the Internet and share them with its users. As she explains on her Kickstarter page:
It is a truth universally acknowledged that Austen Admirers in possession of a smartphone want to search daily for new stories. It is also acknowledged that such Austen Admirers have little time to search, discover, and explore new novels, blogs, authors and fanfiction inspired by the works of Jane Austen.
She created this app to solve that problem. The app is already built. Kroll is seeking support for hosting it and keeping it free for all the other Austen fanatics out there. Currently, she has raised just under $500 of the $3300 she has set as her goal. Rewards for backers include a customized Jane Austen couple's art and a membership to the Jane Austen Society of North America. The project ends March 3.
Chapter One Field Guides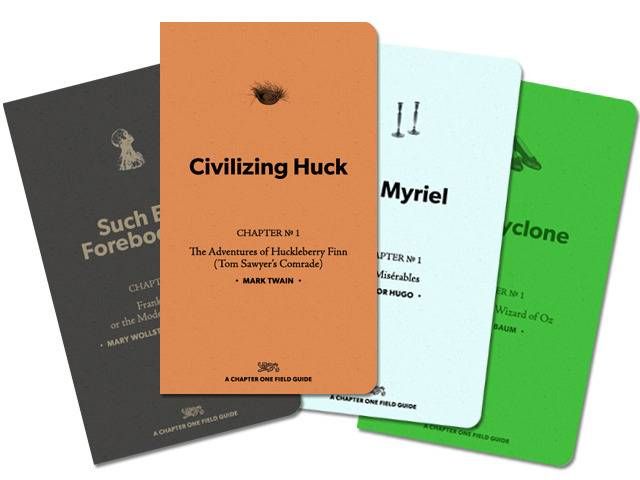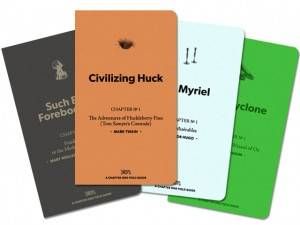 Tim Whitney eventually came to realize that the books he was forced to read in high school weren't actually that bad. He created the Chapter One Field Guides in an effort to help others realize that, too. They are both a way to (re)introduce people to these novels and to inspire them to do their own writing. In addition to the first chapter of some of the most popular classic novels out there – from the public domain, of course – the field guides include space for notes, lined pages, and grids. They can be used to read/respond, to take notes during meetings, or just doodle. I like the idea of carrying a bit of literature in my pocket. I can imagine any number of uses for them in the classroom, from using them as writing prompts or as tools to help teach students about analyzing literature before diving into a whole novel. Whitney is planning to start with 12 guides, and he wants to print 500 copies of each. 10 are picked and just about ready to go. Backers get to pick the other two titles. He is doing the design work himself, and he already has a printer lined up. The books will be sold via an online store. He's seeking $19,000 to cover printing, set up the store, and distribute the guides. He's also going to get a head start on the rest of the 55 that he hopes to produce. Currently, he has just under $500. Backers will be rewarded with at least three different field guides for supporting the project. It ends on March 6.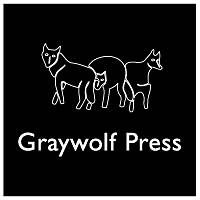 There's another crowd-funding project that is worthy of support, too. Graywolf Press, a non-for-profit press that publishes works that may not find a home with the big publishing companies, is seeking funds for a new website. While their current site is serviceable, it is in need of an update. They want something that will better showcase the amazing books they publish – novels, non-fiction, short story collections, poetry, works in translation – to have an online presence worthy of them and the recognition that they receive. Authors published by Graywolf include winners of the National Book Award, the Pulitzer Prize, and the Nobel Prize for Literature. That is no small accomplishment for a small press. They are seeking $25,000, and at this writing they have raised $5,500. The campaign ends on February 21.