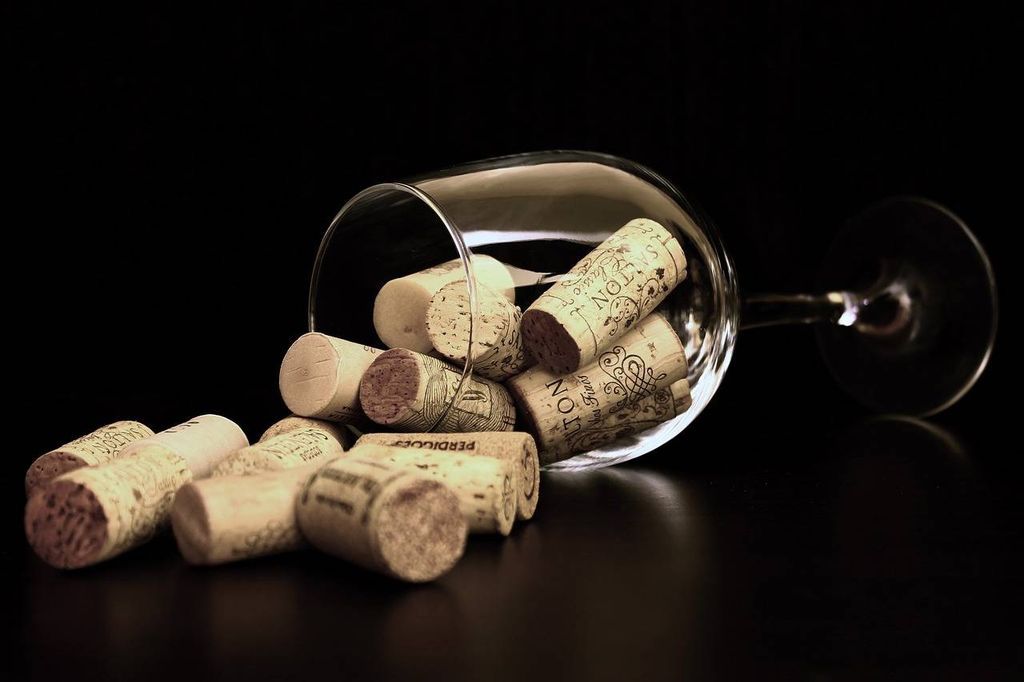 What's the perfect accompaniment to an evening read? A literary wine, of course. After all, as Ernest Hemingway said, "A person with increasing knowledge and sensory education may derive infinite enjoyment from wine." He was obviously talking about reading. Increasing knowledge? Check. Sensory education? Sure, why not. Add in wine and you've got enjoyment out the infinitum.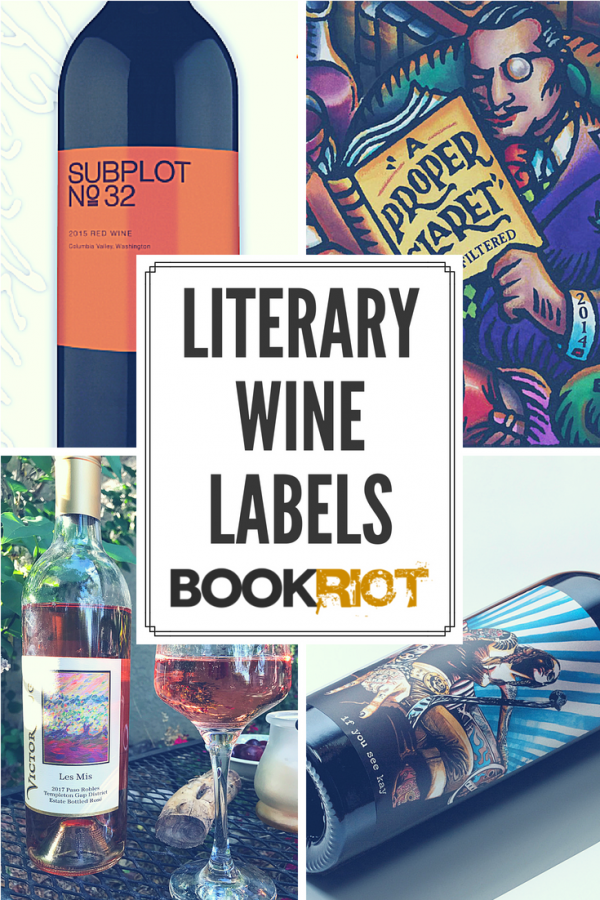 Literary wines may seem like difficult finds, but they're actually all around us if you just know where to look. In our on-going series, we highlight wines with literary labels that are sure to become your next "great giver of happiness and well being and delight," to borrow another line from Hemingway. And I will stop with the Hemingway wine quotes when I run out of them!
Want more literary wines? Check out our previous lists here and here, or share your literary wine finds with the world using #literarywine.
Now let's get to guzzling!
Just in time for summer, here's a literary rosé for you to enjoy out on the deck with a good book. The Victor Hugo winery in Paso Robles, California, is owned by Victor Hugo Roberts. No relation to the literary giant, but that doesn't stop the winery from cashing in on the mystique of everyone's favorite 19th-century French wordsmith. Not only do they produce Les Mis, but there's also a Hunchback estate blend.
Les Mis opens with a subtle scent of rose and then carries through with strong notes of strawberry and melon, ending with a sharp, tart finish. The acid is a touch strong but not too bad. The winery suggests pairing it with poultry dishes or lighter fare such as appetizers and picnic lunches. Just don't drink it with lobster.
If you spotted If You See Kay's literary reference, you get an A++ from me and a lit cred gold star. Turns out, "If you see Kay" is a line cribbed from James Joyce's Ulysses:
If you see Kay
Tell him he may
See you in tea
Tell him from me.
It's basically a roundabout way of slipping curse words into the manuscript (if-you-see-kay, get it??), a technique Joyce borrowed from no less than Shakespeare and which pop stars are still using today. In fact, some people have called the name of the wine outright offensive and asked for it to be removed from stores to protect The Children. Although what a kid is doing in a liquor store, idk.
As for the wine itself, it's fantastic! It's one of the most popular wines on Vivino, and once you try it you'll know why: grippy tannins and perfectly balanced fruit and acidity creates a smooth, easy-drinking red blend that pairs amazingly well with any kind of meat or rich meal. Go out, find it, buy it. You'll thank me.
How can you not love this gorgeous label? It was created by New York City-based graphic designer Bascove, who also designed the equally delightful labels for Bonny Doon's A Proper Pink and De Proprio Gravitas. On the back there's a short story about what a bloke's got to do to get a proper claret (a lot).
As for the wine, claret is what the Brits call Burgundy, so you know what you're getting: a Burgundy-style blend with plenty of Cabernet Sauvignon for tannins and Petit Verdot for acidity, with Merlot, Cab Franc, and Malbec thrown in. And as with any good Burgundy, it pairs well with hearty meals like mutton, stew, and roast beastie.
J. BOOKwalter (see what they did there?) Winery is a literary-themed winery in Columbia Valley. Not only do they give their wines book-inspired names like Subplot, Foreshadow, Protagonist, etc.; they have a wine club called The Book Club and a restaurant in their tasting room called Fiction whose tagline is, "Literally the best of Washington Wine and Food." And, praise be, they use the word literally correctly: Fiction's been listed as one of the top ten tasting room restaurants in the nation by USA Today, Food & Wine, Zagat, and other publications.
Bookwalter's Subplot wines are numbered according to the number of vintage and non-vintage wines the winery has produced since it first opened. They're currently up to Subplot No. 35, but the 2015 vintage is notable because that year was a particularly good one for growing grapes in Washington state.
Whatever vintage you pick up, expect a big red, full-bodied and easy-drinking, that pairs well with a wide variety of dishes including summer BBQ.