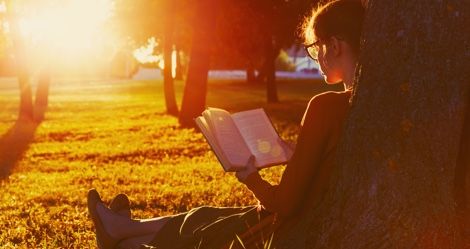 Lists
More Latina Authors From the Texas-Mexico Border You Should Know
This content contains affiliate links. When you buy through these links, we may earn an affiliate commission.
In my previous post about Latina Authors From the Texas-Mexico Border You Should Know, I highlighted three amazing authors whose contributions to literature cannot and should not be ignored. Their works emphasize life along the border and their experiences as individuals of a marginalized and diverse group. I wish I could have highlighted more amazing Latinas, but I had neither the time nor the space on that last piece. This is why I have chosen to write a follow-up to that first piece.
I wish to highlight three more amazing Latina authors that you should know because they are fucking fantastic! If you have not read their works yet, now is the time to do just that. In no particular order, they are as follows:
Diana Noble grew up in Laredo, Texas on the north bank of the mighty Rio Grande, across from Nuevo Laredo, Tamaulipas, Mexico. Her young adult novel Evangelina Takes Flight is truly a remarkable read that is worth your time. The book has received numerous honors and awards that include the Spirit of Texas Reading Program Selection, Texas Institute of Letters Best Young Adult Fiction 2018 (runner-up), June Franklin Naylor Award for Best Children's Book 2018, National Association for Chicano & Chicana Studies, Tejas Foco Award for Best Young Adult Fiction 2018, Southwest Young Adult Book of the Year, Tomás Rivera Award Finalist, and Skipping Stones Multicultural Book Award 2018. The book was a massive achievement, and I am here to let you know that is it one hell of a read! Quickly, Evangelina Takes Flight is an incredible story loosely based on Diana Noble's paternal grandmother's life. The book is set in northern Mexico in 1911 during the Mexican Revolution, which began the year before, and provides a concise overview of the difficult decision many Mexican families had to make during the revolution: Do we stay or do we go? In this story, Evangelina's family decides to leave their home and make their way north to a small border town on the U.S. side. But they quickly learn that many Americans are rude, nasty, unforgiving, and vehemently racist. Evangelina and her family begin to wonder if the locals will ever allow them to live their lives peacefully. This is truly a great book that you should read now.
Born in Lima, Peru, Natalia came to the U.S. at the age of four and grew up in Florida and the Rio Grande Valley in Texas. Her work has appeared in Bustle, Catapult, Electric Literature, Latina Magazine, McSweeney's Publishing, and the Austin American-Statesman. Natalia's first novel, Chasing the Sun, was named the Best Debut Book of 2014 by Latinidad. Her latest novel, Everyone Knows You Go Home, won an International Latino Book Award, the 2018 Jesse H. Jones Award for Best Work of Fiction from the Texas Institute of Letters, and was named a Best Book of 2018 by Real Simple magazine. It is a remarkable read that touches on a plethora of issues that include immigration, borders, death, love, loss, tragedy, and redemption. Its blend of magical realism and surrealism are sure to entertain and satisfy. Latino Book Review accurately stated: "No character feels pigeonholed by stereotypes. Also, the book's detailed accounts of undocumented immigration, such as a stash house that feels more like a prison, unflinchingly portray the reality of dangers faced by immigrants in a way that humanizes suffering." I highly recommend this timely novel. Natalia's debut YA Novel, Running, is forthcoming in 2020.
Guadalupe Garcia McCall is a legend and absolute badass. Her books have won numerous awards and she has received the highest honor and praise from readers and critics alike. She was born in Piedras Negras, Coahuila, Mexico. She immigrated with her family to the United States when she was 6 years old and grew up in Eagle Pass, Texas. Her book Under the Mesquite received the prestigious Pura Belpre Author Award, was a William C. Morris Finalist, received the Lee Bennett Hopkins/International Literacy Promising Poet Award, the Tomas Rivera Children's Book Award, and was included in Kirkus Review's Best Teen Books of 2011, among many other accolades. Summer of the Mariposas won a Westchester Young Adult Fiction award, was a finalist for the Andre Norton Award for Young Adult Science Fiction and Fantasy, was included in the 2013 Amelia Bloomer Project List, the Texas Lone Star Reading List, and the 2012 School Library Journal's Best Books of the Year. Her books will hit you right in the feels and are excellent for readers of all ages. I highly recommend all of her books.
There is not much more I can say to add to the scholarship of these one-of-a-kind Latina authors. Their works are special and deserve to be read. Do yourself a favor and read them as soon as possible.