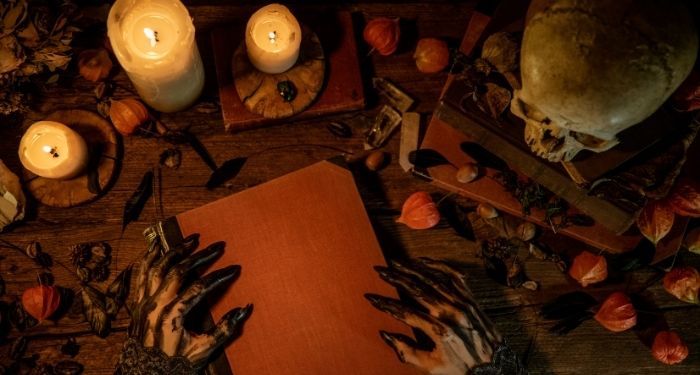 Horror
Even More Genre-Blending Horror Books You Need to Read
This content contains affiliate links. When you buy through these links, we may earn an affiliate commission.
Last year, a fellow Rioter wrote a brilliant post on 20 of the best genre-blending horror books you can read. I love genre-blending novels, and I especially love Addison Rizer's post since it introduced me to so many new books! Since then, even more genre-blending horror novels that are worth the attention have been published. So, I wanted to write a sort of continuation to that original list. That's why all of the books I'm talking about today were published between 2022 and 2023. But I still urge you to check the other post so you don't miss out on any of those excellent novels, either.
For those who are not as familiar with the concept of genre-blending or genre-bending books, here's an easy way to think about it. The general idea of genre-blending novels is that they are more difficult to categorize. They use elements of several different genres to create very unique stories. Take, for example, the incredible Gideon the Ninth by Tamsyn Muir. That novel is somehow a sci-fi, fantasy, mystery, and horror novel all in one. That sounds like a lot, but these authors just make it work. And that's exactly the kind of stories we'll be looking at today.
Without further ado, let's take a look at 8 more genre-blending horror novels that have been published in the past year.
8 More Genre-Blending Horror Books You Should Read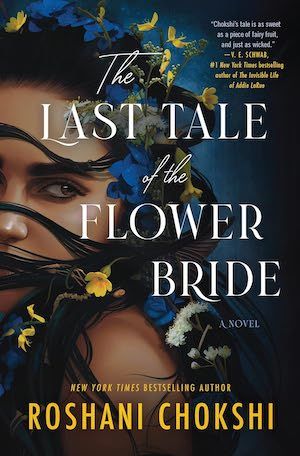 Let's kick things off with a book that perfectly blends the gothic horror and dark fantasy genres! The Last Tale of the Flower Bride follows a woman named Indigo, who happily married a scholar. She asked from her bridegroom a single thing: that he never pry into her past. But then Indigo discovers that her aunt is close to death, so the couple travels to her childhood home. In this House of Dreams, nothing is what it seems. And so the bridegroom will be tempted to dig into Indigo's past — which could destroy their lives forever.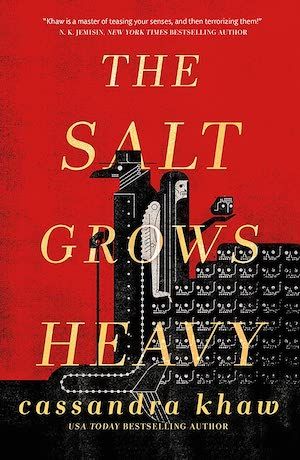 Addison Rizer included a "horror meets fairy tales" category in her post, and I think this novella would be a worthy addition to it! The Salt Grows Heavy starts like this: a mermaid comes to shore and weds a prince. But that's not where the story ends. Because mermaids have teeth, and this mermaid's daughters have devoured the kingdom. That's why she's on the run, with help from a mysterious plague doctor. As the two of them flee, they stumble upon a strange village full of ageless children and the "saints" who control them. Let's just hope they can survive it.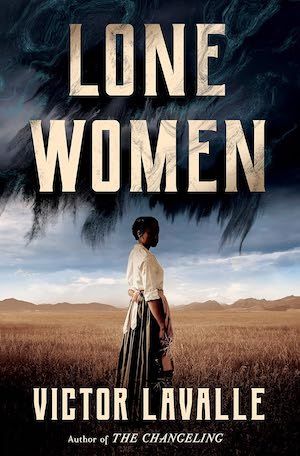 Okay, so I know the other list mentioned Victor LaValle's work. But his latest novel which blends historical fiction and horror, is also an absolute must-read. The story is set in the American West, in a time when people could keep their land if they could tame it. With that setting, Lone Women follows a woman named Adelaide Henry. She's on the run and trying to find her own piece of land. The most important thing she carries is an enormous trunk that must absolutely stay locked at all times. Because that trunk holds Adelaide's secret, and every time it opens, people disappear.
I love how Patricia Wants to Cuddle blends two genres you wouldn't normally think go together. This book is part survival horror novel, part dating show competition rom-com! The story follows four women who arrive at a mysterious island for the last stage of their dating show. They're unaware of Patricia, though, a woefully misunderstood local who is also looking for a connection. Patricia watches the whole show from the shadows. Until the cast and crew finally meet her at the island's most desolate peak. Will they survive this meeting? You'll have to read it to find out!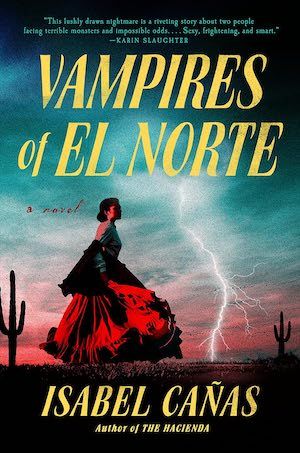 Have you ever read a horror book that has a historical setting and is also a paranormal western? Me neither! Set in 1840s Mexico, Vampires of El Norte follows Nena. The threat of Anglo settlers has always haunted her home, but there's also something more sinister that roams around at night. Something that drains people's blood and that attacked Nena years ago. Back then, Néstor thought Nena had died, and so he has run from his grief ever since. Then, the U.S. attacks Mexico, and the two meet on the road to war. It's safe to say that Nena and Néstor are shocked at their reunion. But any feelings they have for each other will soon be overshadowed since the nightmare from their past is back.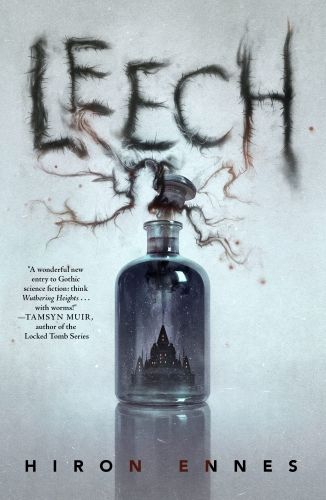 Leech by Hiron Ennes
Horror and sci-fi have always worked really well together — as is the case with Hiron Ennes's Leech! The story is set in a world in which the Interprovincial Medical Institute has taken over the world of medicine by replacing all human doctors. The whole thing begins in an isolated chateau, where one of these doctors has recently died. When the doctor's replacement gets there, it is with a mission: to find out what happened to the Institute's previous body. What this new doctor will actually discover is that the Institute has a new competitor. A parasite that is spreading through the castle.
The Centre by Ayesha Manazir Siddiqi
We're moving on to one of those genre-bending books that is a bit harder to define since it's a mix of dark academia, dark humor, horror, and mystery/thriller! The Centre tells the story of Anisa, who has always dreamed of translating "great" works of literature. Instead, she works from her flat, subtitling Bollywood films. Everything changes when she meets Adam. He has an incredible aptitude for languages. It even seems like he became fluent in Urdu overnight. Weird right? So Anisa asks Adam what his secret is, and that's when he tells her about the Centre. This program promises fluency in any language in 10 days — at a price. But this is one of those things that certainly sounds too good to be true…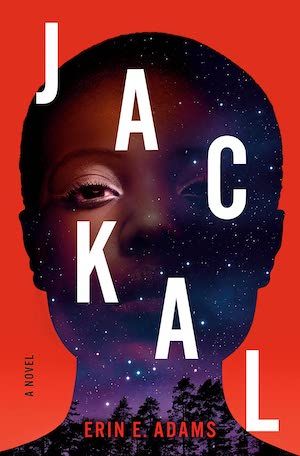 Jackal by Erin E. Adams
Last but not least comes a social horror novel that uses elements of the paranormal and mystery/thrillers. Jackal tells the story of Liz Rocher, who has gone back home for her best friend's wedding. On the day of the ceremony, the bride's daughter Caroline goes missing. The only clue to her whereabouts? A piece of cloth covered in blood. The problem is, Liz has seen this before. When she was young, another Black girl went missing under the same circumstances. She was also found brutally murdered. So, in order to save Caroline from the same fate, Liz starts to dig through the town's history — only to discover some of its deepest, darkest secrets.
---
If you want more books that defy genres, you can check out our lists for genre-blending sci-fi and genre-blending fantasy novels. Or, for more horror content, take a dive into our Horror Archives!