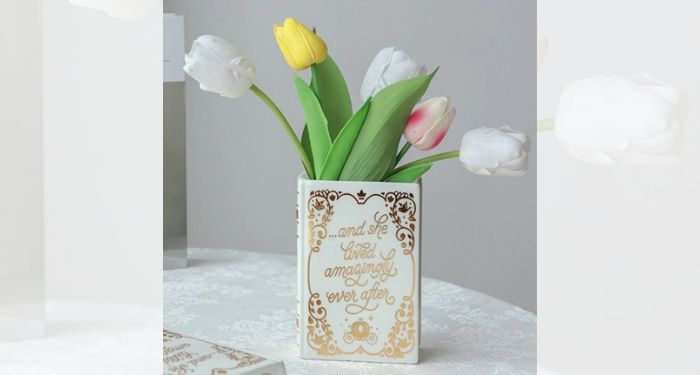 Book Fetish
You Can Buy Yourself Flowers. Put Their Stems In Bookish Vases.
This content contains affiliate links. When you buy through these links, we may earn an affiliate commission.
You know you were singing that unavoidable Miley Cyrus song, so don't pretend otherwise. It's catchy, and more, the message is one I've seen more and more people take seriously: there is something worthwhile in buying yourself flowers. I've been a big fan of it since becoming an adult, and though I don't do it at every grocery trip, I try to once a month or so when the outside world is not yet flush with fresh flora. Though I keep my flowers in a giant terrazzo pitcher, I can't lie: I've been tempted several times to snag a bookish vase to add to my window.
Whether you're already in the habit of buying flowers or like to grab them occasionally – frankly, even if you don't get them at all – you might like to find a bookish vase or two for your home as well. Find below a fun range of bookish vases, any of which would make a nice statement. I can see these being useful on bookshelves or desks, too, to store all of the little ephemera that collect (pens, markers, paper clips, and so forth).
Get ready to give your home a little spring refresher, book lover style.
Bookish Vases So You Can Buy Yourself Flowers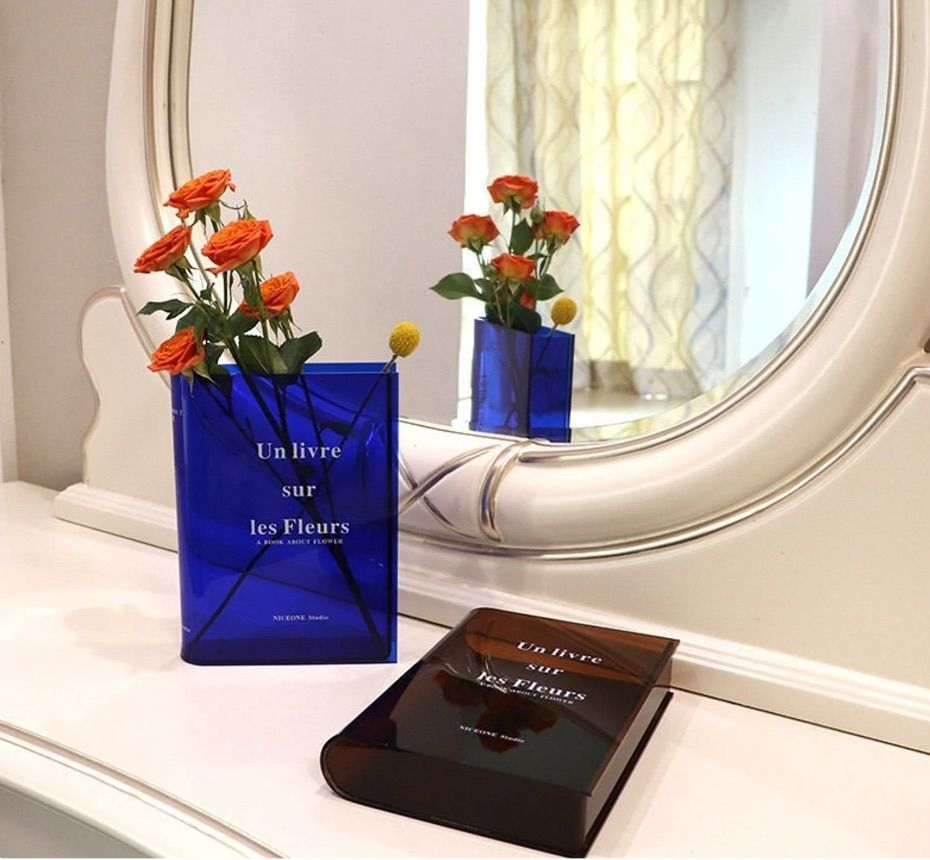 You can choose from three different color options with this acrylic book vase, including the royal blue (my favorite), a rich brown, or transparent. $60.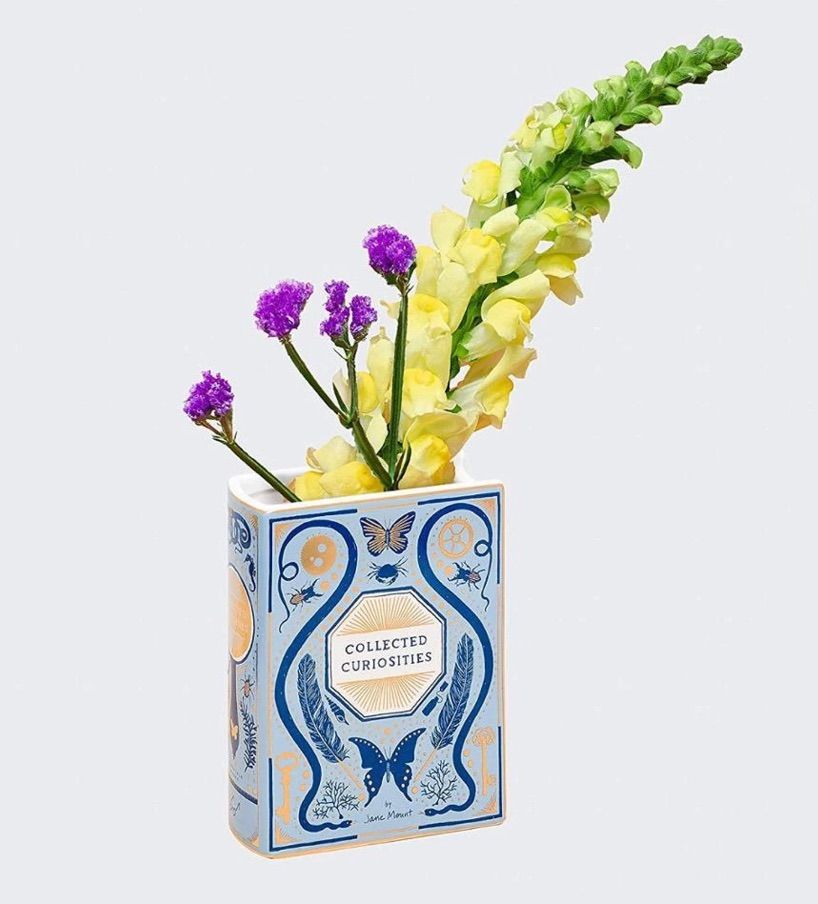 Here's another series of book vases from which you can choose your style of choice. I love this "Collected Curiosities" option. $50 and up, depending on the option.
The perfect bookish vase for fairy tale fans. $37.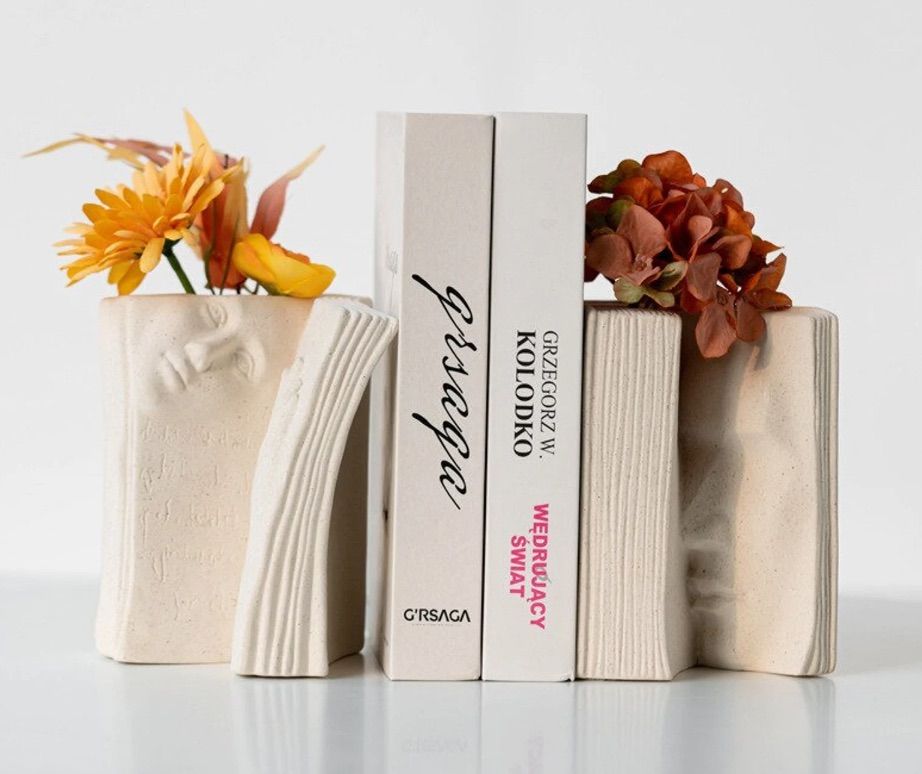 There's so much to talk about here. First: they're book vases. Second: they're book vases with faces. Third: they're book vases with faces you can use as book ends, too. $37 and up each, depending on what style you choose.
These vintage-style book vases can double as potters, too. $35, with some style options to choose from.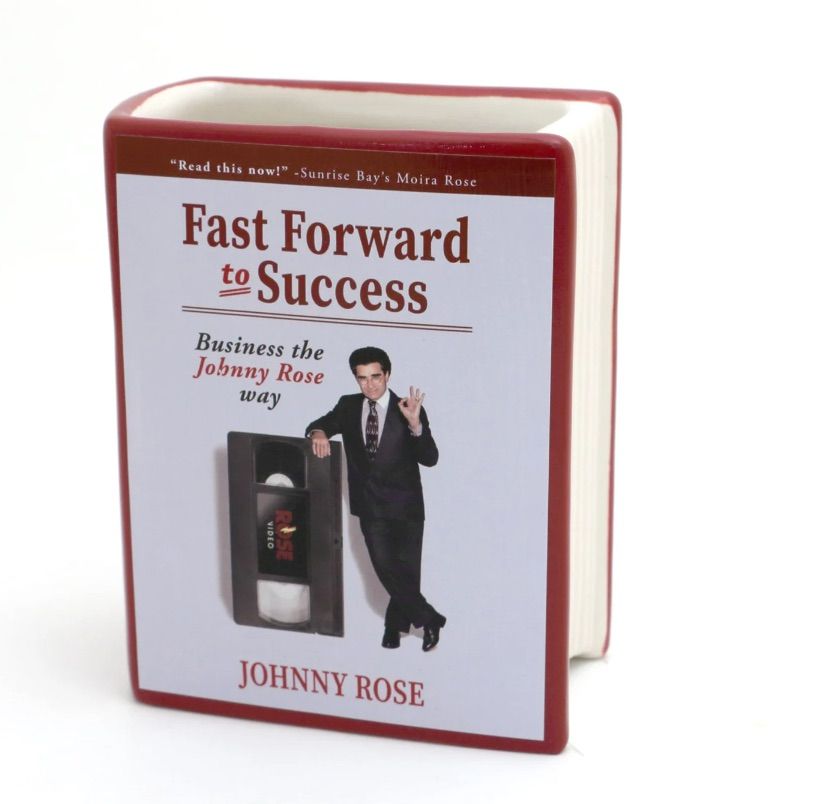 This one is for all of the Schitt's Creek fans out there. $19.
Keep your favorite flora in a gorgeous clear acrylic book vase. $22.
Another option on the clear side is this one. I love the title of this bookish vase: The Mystery of Growth. $17.
Not only is this Alice in Wonderland themed vase whimsical, it's also vibrant and pretty dang sizable. $28.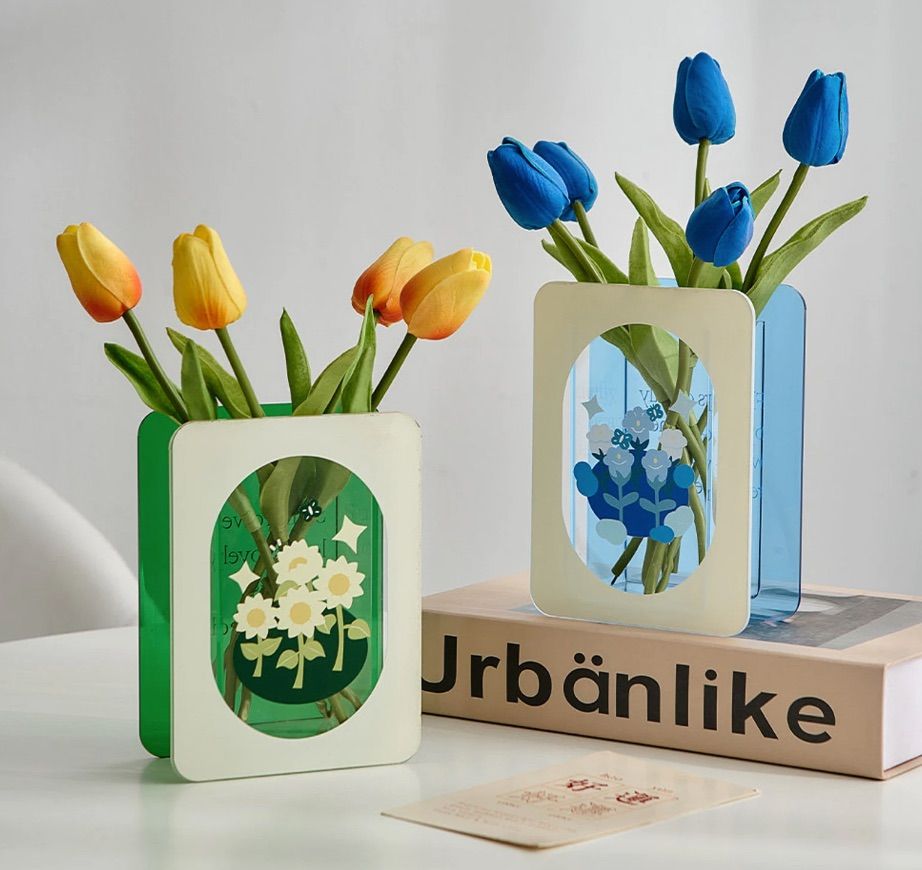 Although they don't necessarily appear to be books, these are described as book-shaped vases and because they are SO pretty – I might need to grab that green one myself – I'm including them. The perfect mix of modern and vintage. $25.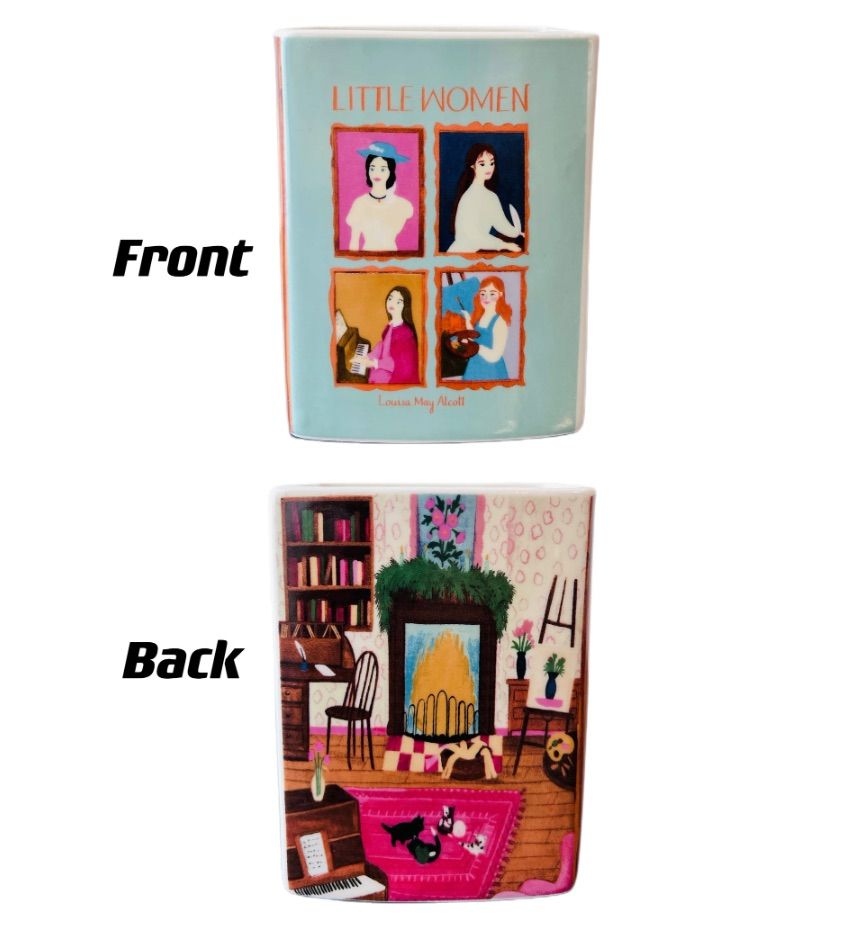 And finally, if you're a fan of Little Women, get cozy with this bookish vase. $50.