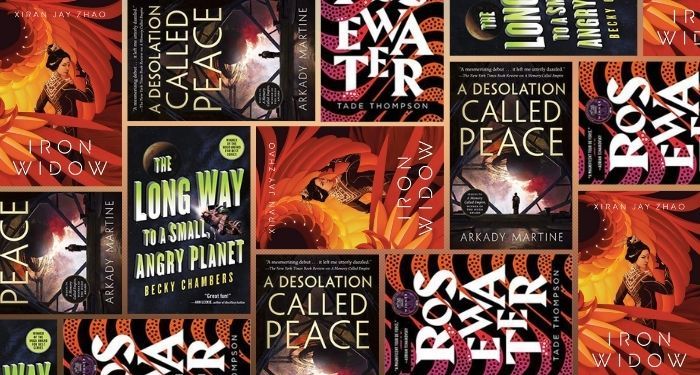 Lists
10 More Alien Books
This content contains affiliate links. When you buy through these links, we may earn an affiliate commission.
Aliens are a staple in science fiction, a plot element that you can find in almost any sub-genre. They can represent the terrifying other, the inexorable force, the new friend. While aliens have long been a mainstay of space horror (hello, Alien) and space western adventure stories where they often stand in for a problematic other, there's a lot more possible range to their existence. Which isn't new, to be clear! Nearly as long as there have been stories about threatening aliens, there have been stories that ask if humans themselves are the true alien invader. And alien stories can be particularly important to social science fiction, because building alien cultures and having humanity interact with them provides a way to explore how we interact with the unknown and how cultures may clash. And in many cases, aliens are a chance for writers to play with social constructs (such as gender) in a way previously thought of as not being possible with a human cast.
With that in mind, this list eschews the classic lasers-blazing, terrifying and unknowable alien invaders the likes of which were immortalized by War of the Worlds. Not all the aliens within are friendly, to be sure, but they're all far more complex and strange than the simple, hostile beings who want to wipe us out and steal our resources.
And some of them are even friendly.
---
Trust me, this is just scratching the surface of great books with aliens in them. For even more to add to your list, check out the original post: 15 of the Best Alien Books