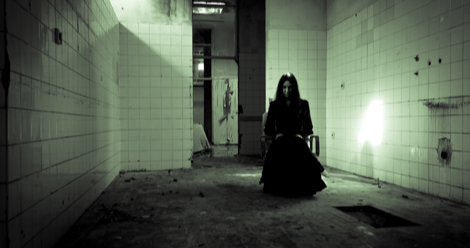 YA Fantasy Week, and this list of monster girls, is sponsored by Flatiron Books.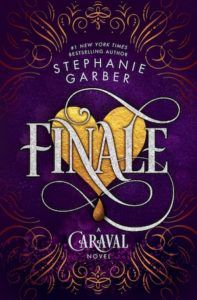 Welcome to Finale, the final book in Stephanie Garber's #1 New York Times bestselling Caraval series! It's been two months since the Fates were freed from a deck of cards, two months since Legend claimed the throne for his own, and two months since Tella discovered the boy she fell in love with doesn't really exist. Tella must decide if she's going to trust Legend. After uncovering a secret, Scarlett will need to do the impossible. And Legend has a choice to make that will forever change him. Caraval is over, but perhaps the greatest game of all has begun.
---
Dangerous. Strong. Feared. It's that time, you all. To talk about monsters and other creatures that have taken the main lead of the stories. Humans? Good old humans? Nah. Put monsters at the front, because it's now their time to shine. Check out these monster-girls in YA fantasy you won't stop loving from first read.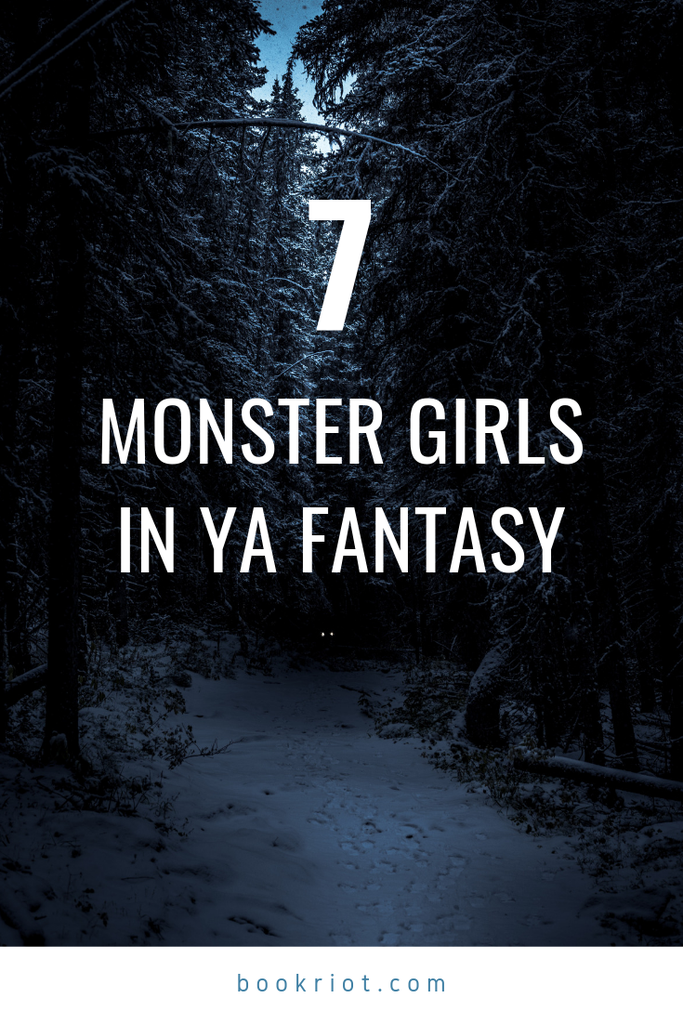 Monsters have always been the ones the good guys fight, right? A test to achieve their ultimate goal, a challenge to slay so they can save the kingdom. But in these times, morally grey characters and villain-y characters have stepped up to the center of it all. We have found antiheroes, characters who are other beings who sometimes aren't that good, and it's amazing to see this other perspective. Good guys are okay, but have you ever thought about morally grey monsters that become the main character? Oh, yes.
Shadow of the Fox by Julie Kagawa
A new Julie Kagawa series is upon us. We are just living in Julie's world now. Though Shadow of the Fox is already out, the sequel is not so be ready for everything to come with it.
Yumeko has trained all her life. The why? To hide her yōkai nature. She's half kitsune, half human, but she cannot tell anyone. Forced to flee her life, she hold one things everything wants: one part of an ancient scroll that can grant any wish.
Wicked Fox by Kat Cho (June 25)
Wicked Fox is not out until June 25th, but let's talk about all the things we need to know before its release. It's Kat Cho's debut novel and it sounds incredible and I'm here for this.
Gu Miyoung has a secret and that is that she is a gumiho, a nine-tailed fox who must devour the energy of men in order to survive. Seoul is the perfect place to hunt for her. There, she meets a human boy, Jihoon, and saves him from a goblin, but in the process she loses her bead, her fox soul.
Fire by Kristin Cashore
I'm such a huge fan of the Graceling Realm trilogy. Not too long ago I reread Graceling (it has an antiheroine as protagonist if you want to know!) but Fire is also one book to talk about.
This trilogy is connected through the setting. But Fire definitely has a whole new story to tell. She is the last human monster. She also can read minds. When Prince Brigan comes to bring her to King City, she finds out her power might offer her more than doom.
Serpentine by Cindy Pon
Cindy Pon's luscious fantasy world is filled with demons, undead monsters, immortal guys, and beautiful descriptions. Serpentine shouldn't be missed (or any Cindy book!).
Skybright is a serpent demon from her mother's side and a human from her father's. One night she wakes up to find the lower half of her body turned into a serpent. With details from Chinese folklore, Serpentine will give you everything you want in a fantasy world and more.
Empress of All Seasons by Emiko Jean
A competition is held to find the next empress of Honoku. To win they have to conquer the palace's enchanted rooms. Everyone is welcomed to compete. Everyone except yōkai.
Mari has been training all her life to become the empress and she could do it. But she hides a dangerous secret: she is a yōkai who can turn into a terrifying monster.
This Savage Song by Victoria Schwab
Victoria Schwab created a city of monsters in this wonderful duology. She created a girl who wanted her father to be proud of her. She created a boy who wanted to be anything but a monster. Though it's amazing how Victoria created this world and these monsters. August is a monster who can steal a soul with his music. And I find that fascinating.
When a failed assassination attempt happens, both have to run for their lives.
The November Girl by Lydia Kang
Get ready to love and stan Lydia Kang's books.
The November Girl is about Anda, born of the lake and creator of November Storms. She is the one who scares sailors and sinks ships. But Isle Royale is shut down for the winter, so when Hector appears, only the two of them are there.
Hector is running away from violence and Anda is violence. She shouldn't want him there, but she's also half-human and her heart tells her to make him stay.