Book Fetish
Need Some Bookish Goods? Modcloth Has You Covered
Modcloth can get anyone who loves cute clothing in trouble. As someone who has always fallen either in plus sizes or right in that tricky land between straight and plus sizes, I've always been happy to know that Modcloth has a range of size options for most of their apparel. Over the years, Modcloth has also become a bastion of great bookish wares, ranging from book dresses to book T-shirts and even to great book totes and socks. Take out your wallet—or hurry and hide it!—as we take a look at some of the awesome Modcloth book clothes you can score right now.
Tell everyone your plans with this I'm Booked Every Night T-shirt. $25.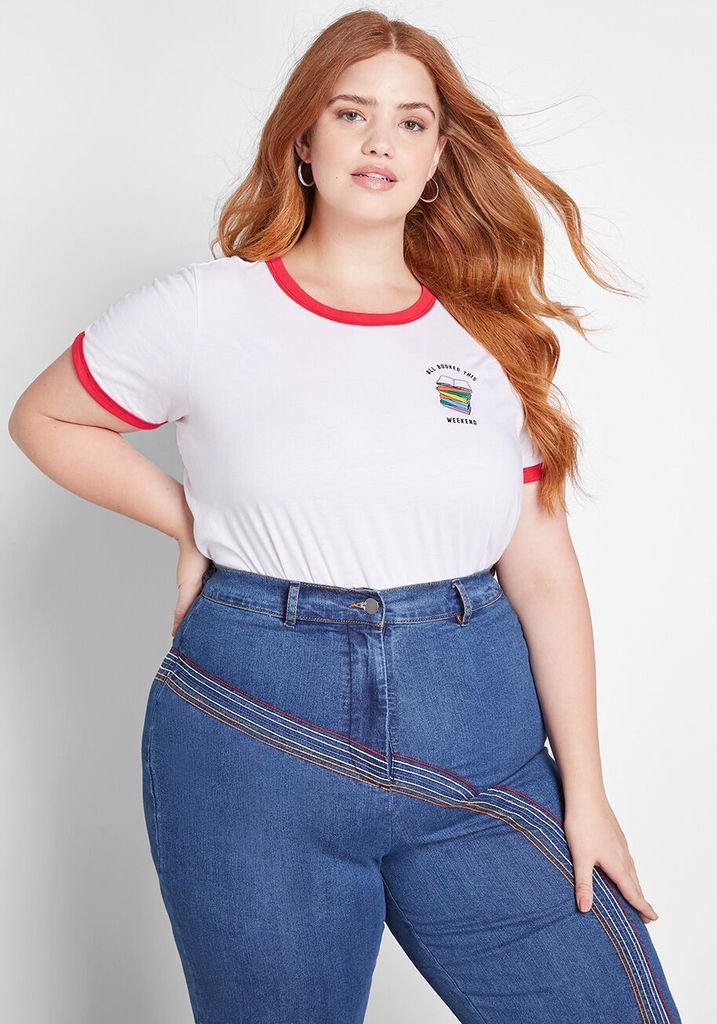 Be a weekend warrior with this Booked All Weekend ringer tee. $25.
Who doesn't need rainbow book nerd socks? $12.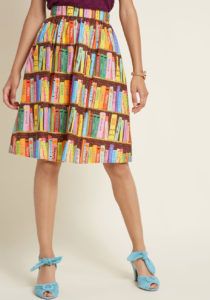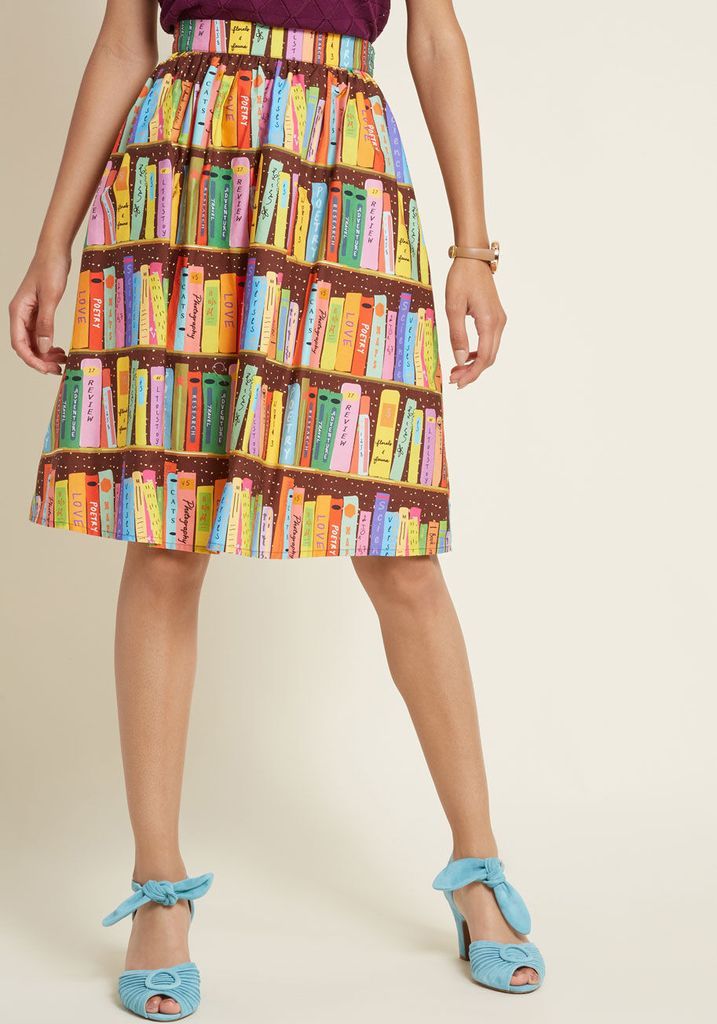 Wear a library on your skirt. $59. I'm obsessed with this!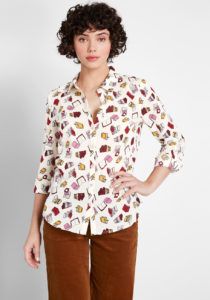 No more boring button down shirts when you've got a book pattern! $49.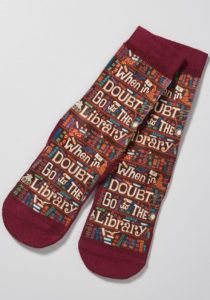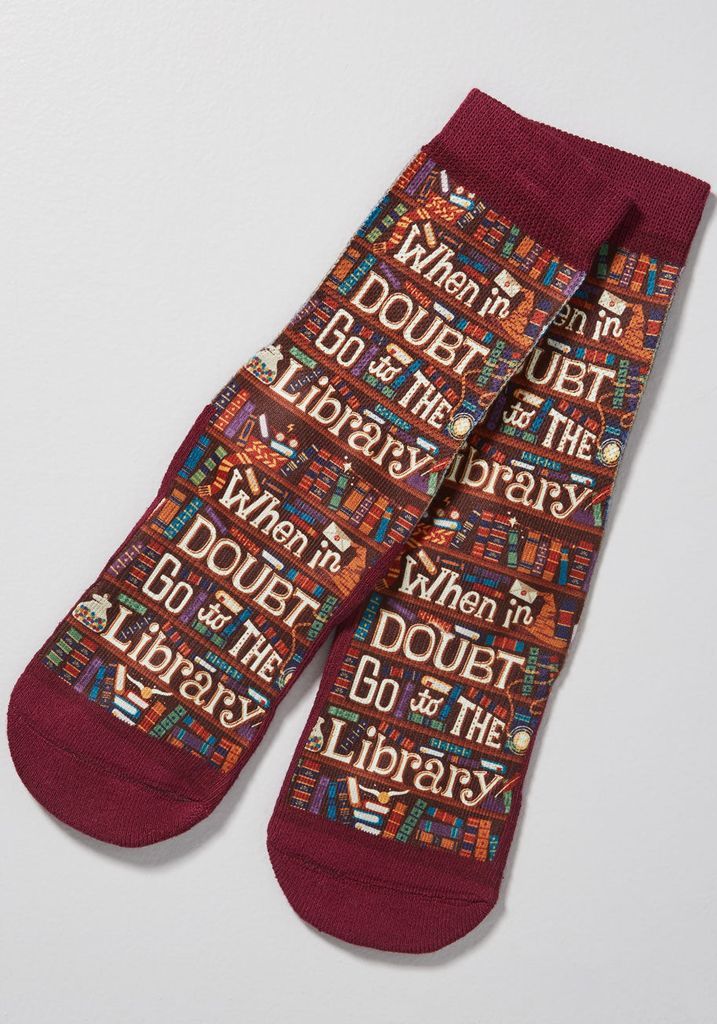 When in doubt, go to the library! Take the advice of these socks, courtesy of Hermione. $14.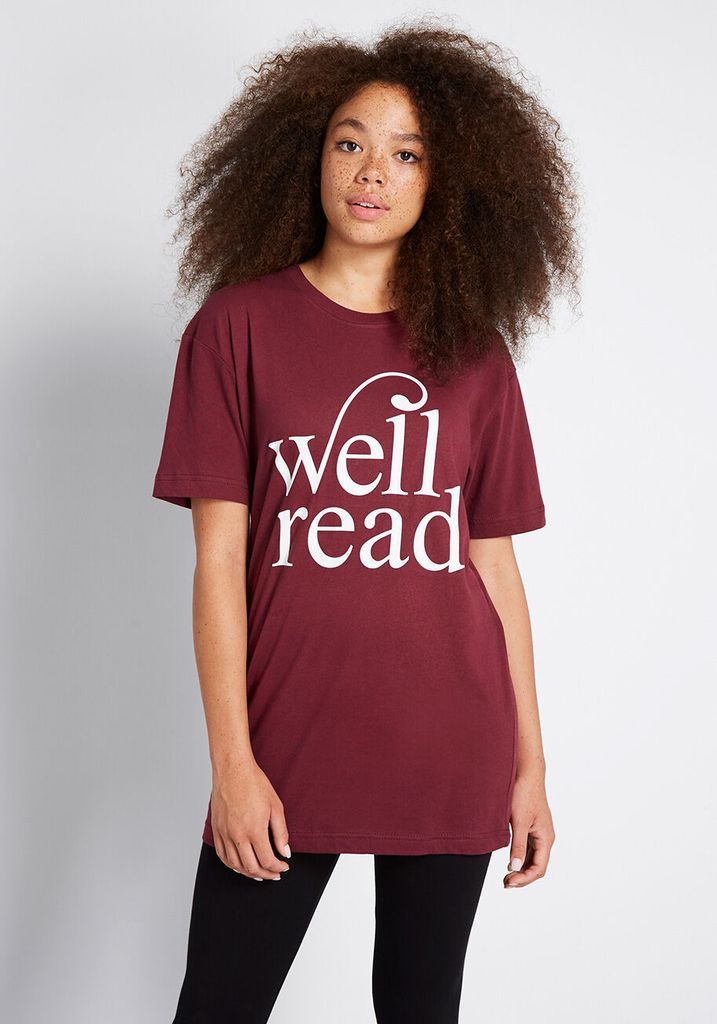 Tell everyone about your status: you're well read. $25.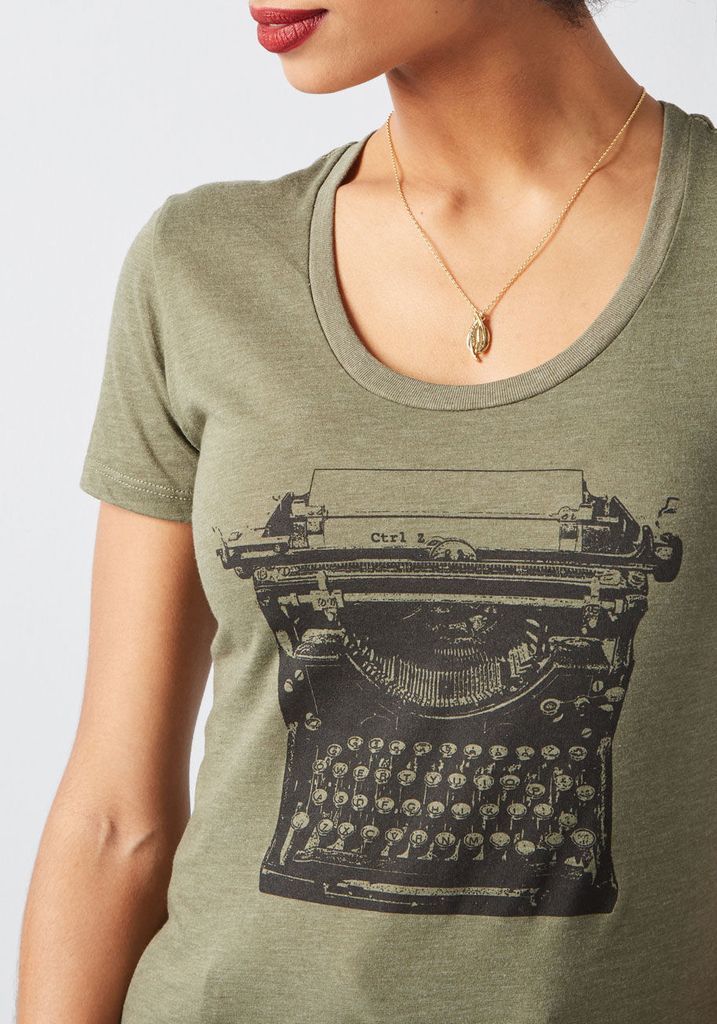 Are you a writer? A lover of typewriters? Both? You need this vintage type tee. $25.
This professional bookworm shirt should be standard issue for all of us. $25.
Peace, quiet, books and tea are indeed my idea of the perfect day. $25.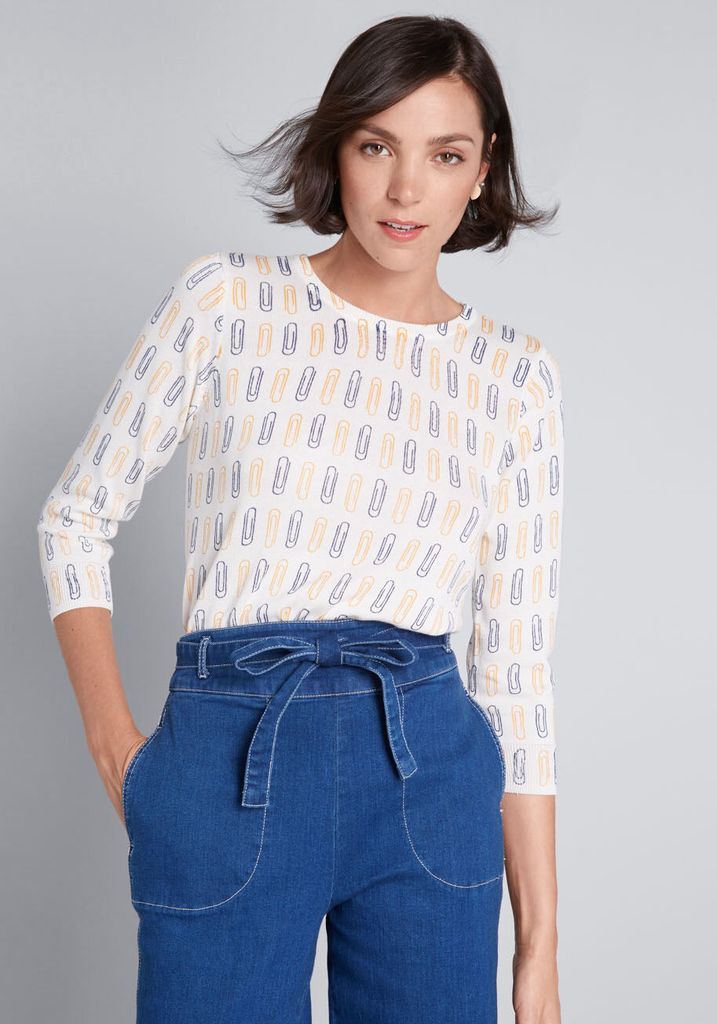 It's a known fact that book lovers also dig office supplies, so of course, this paperclip sweater is irresistible. $49.
So is this pen top. $39.
It's a skirt featuring newsprint but from the perspective of cats. It's mews! $59.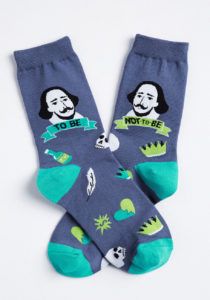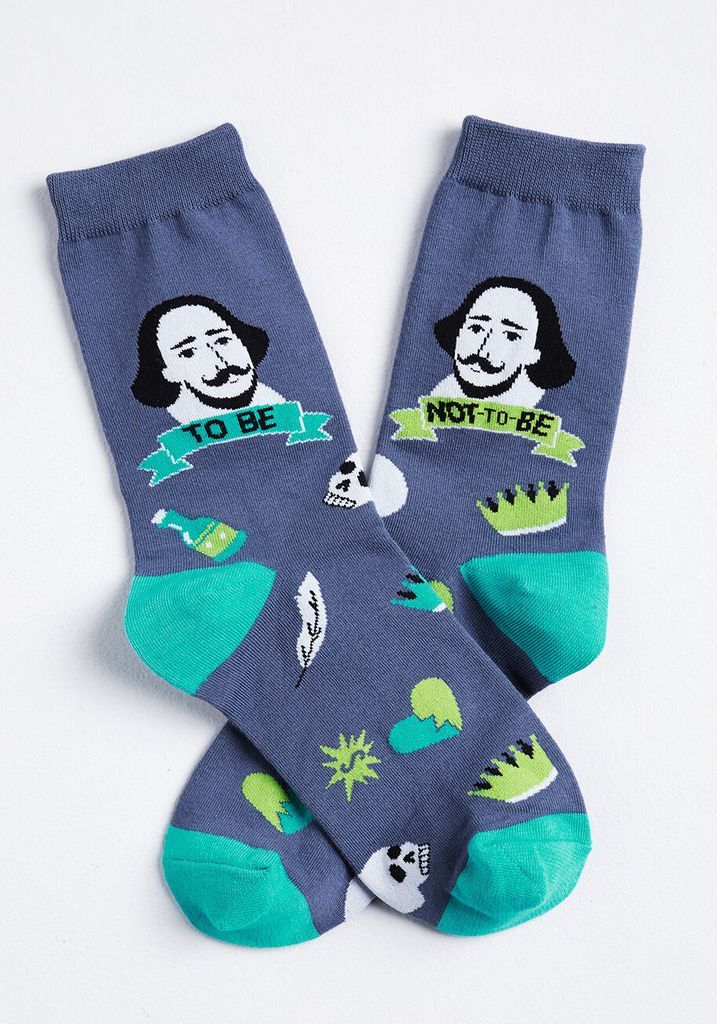 Who doesn't need some Shakespeare socks? $12.
Last, but certainly not least, pop on a Little Golden Books sweatshirt for some epic childhood nostalgia. $49.
---
Want more? Pop on a book sweatshirt or add a literary silk scarf to your closet.