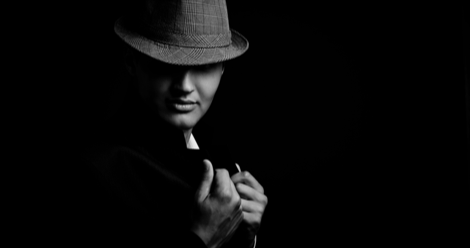 Lists
Mob Mentality: 10 Great Novels About the Mafia
Sponsored by Gangster Nation by Tod Goldberg, published by Counterpoint Press.
It's been two years since the events of Gangsterland, when legendary Chicago hitman Sal Cupertine disappeared into the guise of Las Vegas Rabbi David Cohen. Now, in September of 2001, Sal wants out. He's almost made enough money to slip away and start fresh, but when his cousin falls into the hands of a former FBI agent, he's suddenly trapped in Las Vegas, with the law, society, and the post-9/11 world closing in around him. With the wit and gritty glamour that defines his writing, Goldberg traces how the things we most value in our lives have been built on the enterprises of criminals.
---
The Mafia has played a big part in popular culture on the screen for several decades. There's The Godfather, The Sopranos, Donnie Brasco, Goodfellas, Casino, and The Freshman, for starters. And there are thousands of nonfiction books all about organized crime. But The Godfather aside, there are not a lot of well-known novels about the Mafia. So here's a list of 10 great books for people who have always loved reading about crime dynasties and know never to sit with their back to the door.
The Godfather by Mario Puzo
Covering the years 1945 to 1955, it details the Corleone family, their fights with rival NYC mafia families, and the rise of Don Vito's son, Michael. The most famous mafia-related book (and film) in history, without a doubt. Puzo wrote a sequel almost two decades later, and there have since been other books about the Corleone family by other authors.
Prizzi's Honor by Richard Condon
A comedy-drama about a mob hitman, Charley Partana, who falls for a beautiful woman, only to discover she is also a contract killer for the mafia. What he doesn't know is that the victim of the next contract killing he carries out is Irene's husband. But hey—guess now she's available. For a time, this was my favorite book when I was young. (I was a weird kid.) (Quelle surprise.) But seriously, I love this whole series. And it was made into a wonderful movie with Jack Nicholson and Kathleen Turner and scene-stealers Angelica Houston and William Hickey.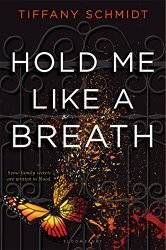 Hold Me Like a Breath by Tiffany Schmidt
The first book in the Once Upon a Crime Family young adult series, this is about Penelope Landlow, daughter of one of the city's three crime bosses. Penelope's father deals in black market organs—human organs, that is. Penelope has spent her whole life inside, suffering from an autoimmune disease that makes the whole world a danger to her. But when she suddenly finds herself on the outside, she must use her wits to survive the elements and her family's rivals.
Gangster by Lorenzo Carcattera
The novel begins in 1996 as Gabe sits by the death bed of his mentor and boss, Angelo Vesteri. Told in flashbacks, we learn how Angelo took ten-year-old Gabe under his wing and groomed him to take over his crime empire when he was gone. Almost as good as Sleepers, Carcaterra's memoir about growing up in NYC (that turned out to be mostly fiction).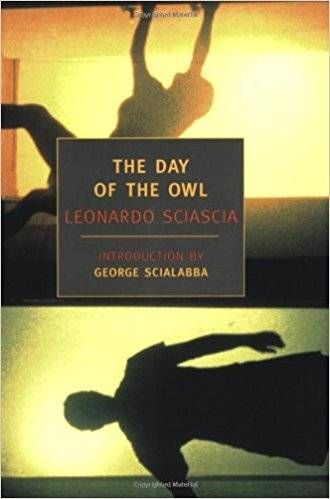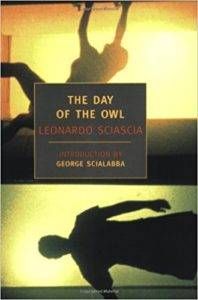 The Day of the Owl by Leonardo Sciascia
Newly-hired Captain Bellodi must solve the murder of a man who was gunned down as he ran to catch a bus. Bellodi discovers the man had recently refused to pay the local mafia for protection. But it's hard for Bellodi to get justice for the man's family when no one else wants to talk about what they know. Set in Sicily and inspired by real events (Sophia Petrillo would be proud).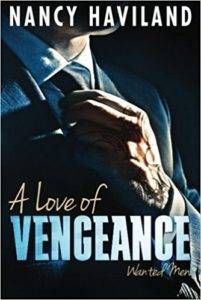 A Love of Vengeance by Nancy Haviland
How about a hot romance to go with that organized crime? Italian mobster Gabriel Moretti has returned to NYC at the behest of his boss—he needs Gabriel to go to Seattle and protect his daughter, Eva, from his rivals. But when Gabriel takes the job, it will reignite old feuds and test loyalties. And sparks and bullets will fly. This is the first of five books in the Wanted Men series.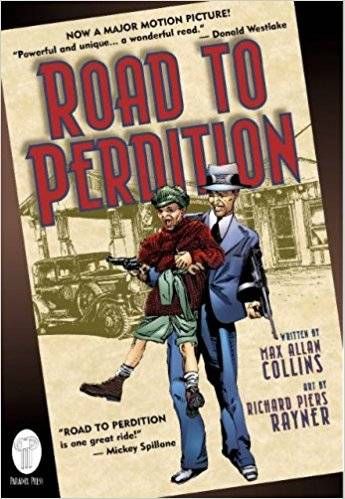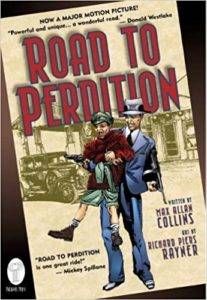 Road to Perdition by Max Allan Collins
An organized crime graphic novel! Michael O'Sullivan is a kind, loyal family man. So it comes as a surprise to his young son when he witnesses his father murder a man. It turns out, his father is also a contract killer for the Irish mob. O'Sullivan's latest crime will have devastating, far-reaching repercussions, and put his remaining family right in the crosshairs of a rival gang. (This was later made into a film with Tom Hanks and a seriously creepy Jude Law.)
The Girl She Used to Be by David Cristofano
When Melody Grace was six years old, she and her family were forced into hiding after witnessing brutal mob violence. Through the years, they've had to change towns and names several times. So it comes as a shock to Melody when she receives a call from a man who uses her real name. She knows it's dangerous to become involved with someone who knows her real identity, but after years of hiding, she's ready to finally be someone else: herself.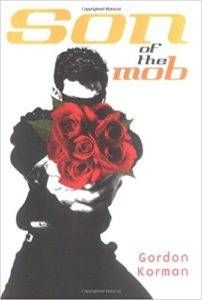 Son of the Mob by Gordon Korman
Vince Luca's high school life is just like any other kid's, with one exception: his father is the head of a powerful organized crime family. Which can come in handy, like when teachers are afraid to give him a bad grade. But when Vince falls in love, it's one problem his father can't fix: her dad is an FBI agent hoping to put Vince's dad behind bars. Will Vince choose love over family?
To Each His Own by Leonardo Sciascia
It's Sciascia's second appearance on the list, but he's just so good! Manno the pharmacist receives a letter, saying he's going to die. He doesn't know what he's done to deserve it. But it doesn't matter—the next day he is dead. The police are baffled, but a high school teacher notices a clue in the letter that he thinks can lead them to the killer; but first they will have to untangle a far-reaching web of corruption and political intrigue.
Note: The author market of mafia novels is mostly men and really short on diversity. If you have recommendations of great mafia novels by women and authors of color, we'd love to hear about them in the comments.
Save