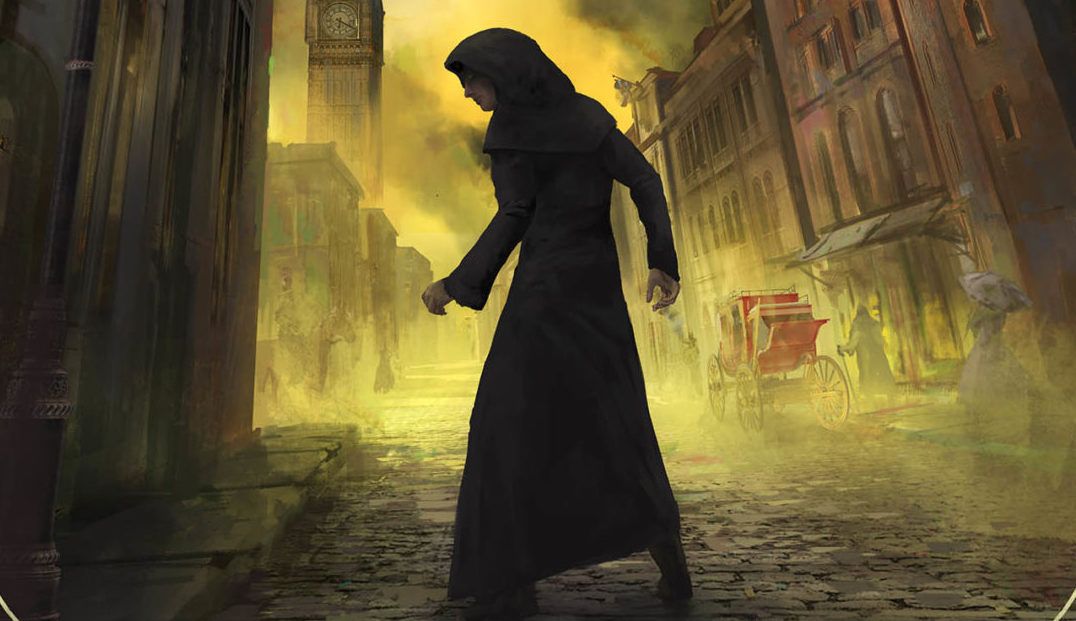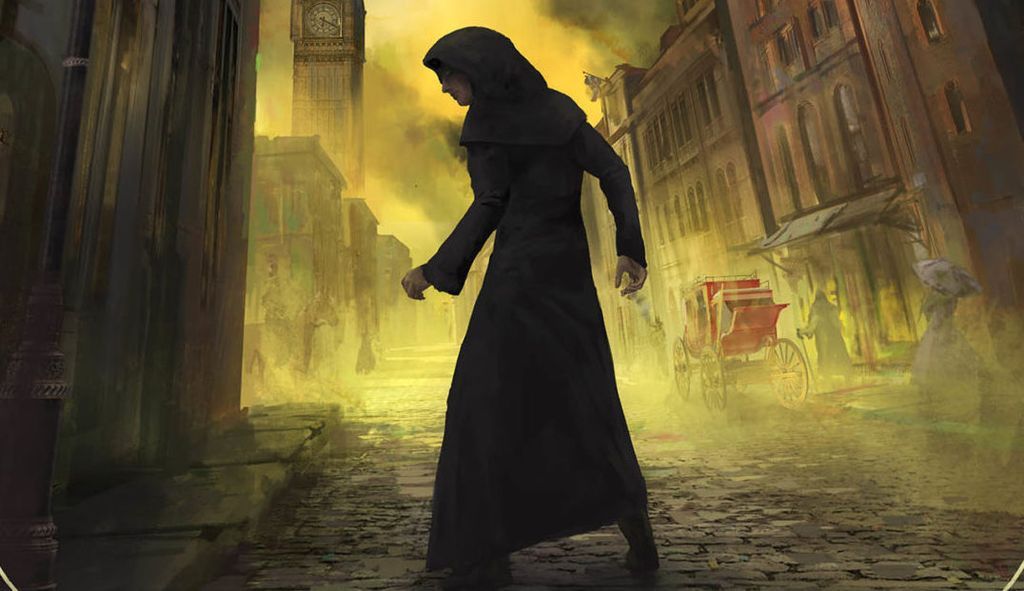 Interviews
MISSION CLOCKWORK Is Quasimodo By Way Of James Bond: An Arthur Slade Interview
This content contains affiliate links. When you buy through these links, we may earn an affiliate commission.
You may know Quasimodo from Victor Hugo's The Hunchback of Notre Dame or from the Disney film of the same name. In both, he is a tragic figure forever doomed to a lonely life atop a clock tower. But what if, instead, he was just Modo: still a hunchback, but also a shapeshifter and a steampunk spy? That's just who you find at the center of Arthur Slade's Mission Clockwork series, which frees Modo from the church tower and unleashes him to the streets of Victorian-era London.
The series remixes and reimagines real-life historical figures with well-known characters from 19th-century fiction…and spies. With so much adventure and fun going on, who better than the man himself to help introduce new readers to this world?
We sat down with Arthur Slade to learn more about how he came up with this fabulous world, and just which familiar figures we may encounter during the Mission Clockwork adventures.
Book Riot: Was there a particular book, or genre of fiction, that first inspired you to write the Mission Clockwork series?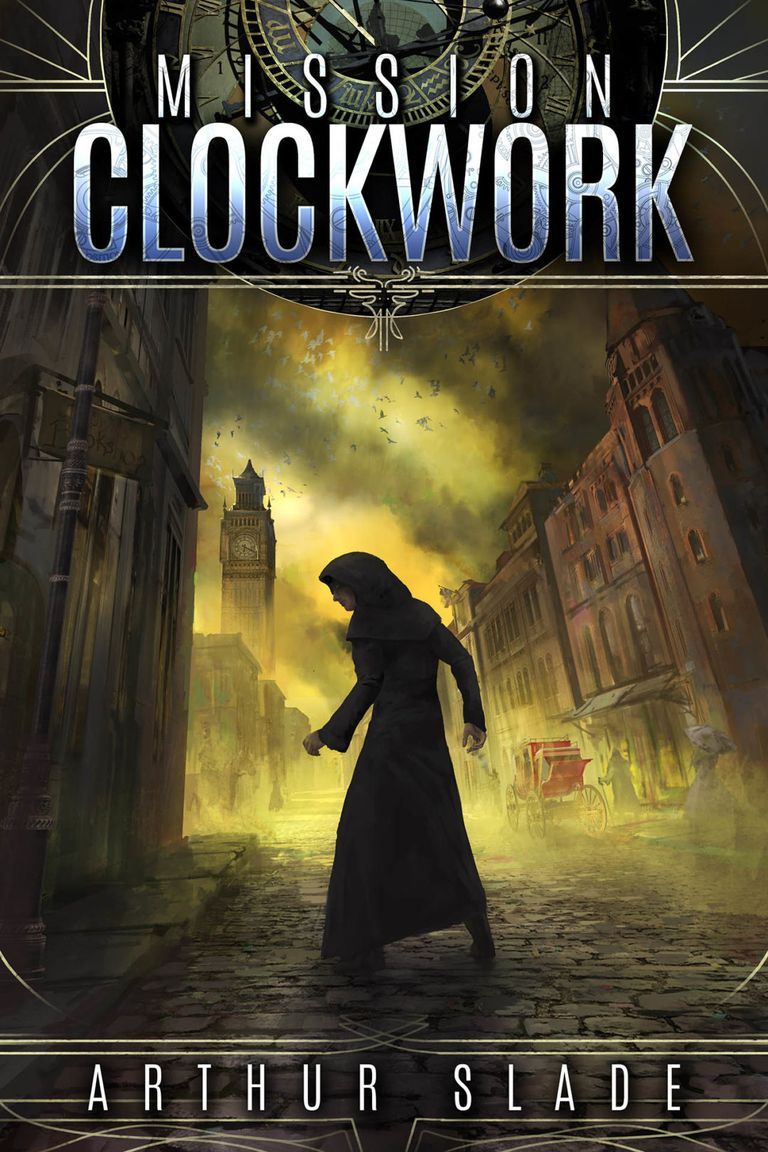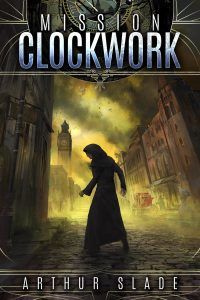 Arthur Slade: Honestly, the first big inspiration was actually two works. Or taking two ideas and shoving them together. The first book was The Hunchback of Notre Dame by Victor Hugo. It's such a heartbreaking and powerful novel. I mean, I like singing along (quietly) to the Disney version. But that book really gets me. I happened to be reading one of the Sherlock Holmes books by Arthur Conan Doyle at about the same time I was reading Hunchback and thought…what if I shoved these stories together? What if, instead of hanging out at the church and listening to bells all the time, the Hunchback became a detective? It sounds almost silly. But I was really pleased with how something new came out of two older works.
BR: Which classic books did you look to for inspiration in developing this series?
AS: One of the ideas behind the series was to have each book be based on a classic novel. So the first Mission Clockwork book certainly draws from Robert Louis Stevenson's Strange Case of Dr. Jekyll and Mr. Hyde (in fact, in an obvious ode, I call one of my characters Dr. Hyde). Again, I like using the ideas behind these books as the framework for a different story. If I were to do a Hollywood pitch, I'd say "what if Charles Dickens wrote Dr. Jekyll and Mr. Hyde?" That's the kind of feel I was going for.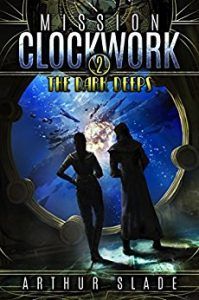 The second book in the series, The Dark Deeps, draws so much from 20,000 Leagues Under The Sea. Verne's work is such an interesting scientific document. It really helped me understand how much the Victorians knew about science and underwater travel. I also sneak in a sub (no pun intended) plot that is drawn from H.G. Wells's The Invisible Man.
The third book, Empire of Ruins, is more an action adventure in the Indiana Jones style, based on the Allan Quartermain novels by H. Rider Haggard (how's that for a writer's name?) He was the pre–Indiana Jones adventurer and British to the core.
And the final book, Island of Doom, is like a blender: Frankenstein, war novels, adventure novel…all come together in that book!
BR: What cameos or Easter Egg appearances of characters from other books might savvy readers spot in the series? Or characters inspired by characters from other books?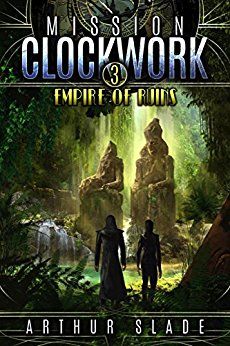 AS: Well, I do have a Frankenstein's monster appear in the novel. And I made sure he was intelligent like the original monster. There is a submarine captain, somewhat as crazy as Captain Nemo, but she is female. And she's curious because she's also based on the true story of Narcís Monturiol i Estarriol. He was this amazing inventor who singlehandedly invented his own submarine long before anyone else did. And it worked. But the Spanish army wouldn't invest in it because he was from Catalan. He eventually goes somewhat mad. In my book I imagine his daughter becoming the captain of a submarine he has created. So I enjoyed the idea of weaving the real history in with the fictional and the classic tales.
BR: Which steampunk books did you look to for inspiration for that aspect of the series?
AS: I tried to keep with the original classic texts and extrapolate from them. Though I certainly read plenty of steampunk—including Scott Westerfeld's Leviathan series and Kenneth Oppel's Airborn series. And I was completely enthralled by Philip Reeve's Hungry City Chronicles.
BR: Any particular spies you were thinking of when crafting Modo's adventures in espionage?
AS: It's hard not to think of 007. James Bond does cut a large swathe across the spy landscape. But I also grew to appreciate the pure action of the Alex Rider series by Anthony Horowitz.
BR: Why do you think Victorian London is so often the setting for stories with elements of horror, fantasy or mystery? What is the connection between that time and place, and so many timeless characters?
AS: Victorian London is really a character all unto itself. What a city! Massive underground sewer systems, architecture that is both ancient and modern all crowded together under the sooty, foggy air. It's seedy and artistic. And, in many ways, the center of the world…at least the financial world. And it was the unofficial capital of an empire. So it's hard not to set a book there.
I see those classic Victorian horror and science fiction novels as the very roots of much of the science fiction and fantasy and horror that is being created today. Can you have the movie Aliens without H.G. Wells? Or movies about genetic manipulation without Mary Shelley's Frankenstein? So many genres grew out of those books. So it was a brilliantly fun adventure to base the Mission Clockwork series on them.
BR: Thanks so much for sharing your inspirations with us, Arthur!
You can learn more about Arthur Slade and the Mission Clockwork books at his website, where you can also sign up for his somewhat clever newsletter.
This interview has been edited and condensed.