Audiobooks
8 Great Missing Person Mysteries on Audio
This content contains affiliate links. When you buy through these links, we may earn an affiliate commission.
I use audio books to help me get through the most boring and mundane tasks of my everyday life: commuting, washing dishes, mopping floors, folding laundry, running on a treadmill, etc. For this reason, I require the most exciting, gripping mysteries to keep my attention. No in-depth analysis or academic meanderings for me. The more harrowing and heart wrenching, the better, which is why I find myself drawn to missing person mysteries more than any other sub genre. Once I hear the circumstances of a person's disappearance, I simply must know how it will end. And I have been known to sit in my driveway, or wear my ear buds during family functions, just to find out the ending of a really good story.
Here are some of my favorite missing person mysteries that work particularly well in your ears: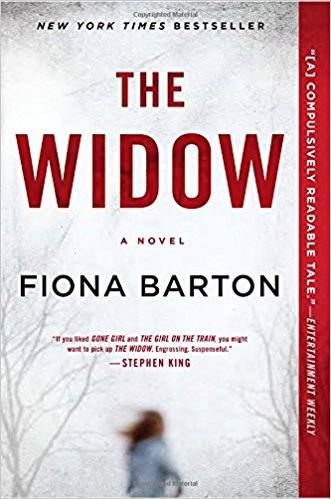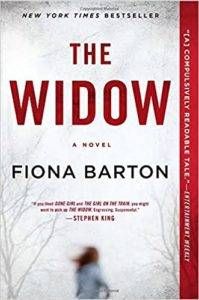 The Widow by Fiona Barton
When Jean's husband was accused of a horrible crime involving a missing toddler named Bella, she played the dutiful wife, standing by him as he was reviled by the press and the public. After his accidental death by bus, Jean is suddenly facing a new life as a widow. Everyone wants to know the real story of what happened to Bella and what it was like to live with such an awful man. But the truth is a tricky thing, and Jean has learned a few tricks over the years. The audiobook features a full cast of superb actors with distinctly different styles, all of which help to bring the story to life.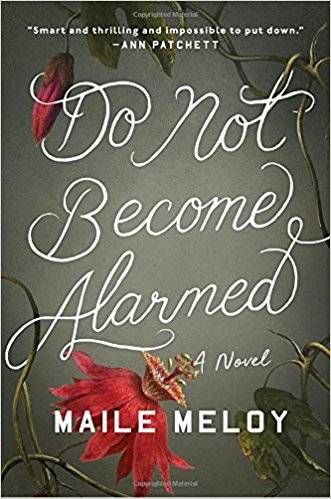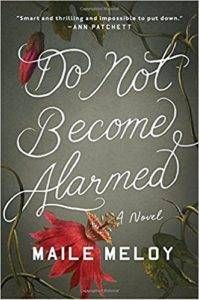 Do Not Become Alarmed by Maile Meloy
Two families decide to spend their Christmas together on a cruise to South America. Things are going perfectly, until they decide to leave the ship for an excursion in one of the South American countries they are visiting. The men go golfing and the women plan to take the six children to the rainforest to go ziplining. On the way there, however, the women and children's van gets a flat tire and breaks down on the side of the road. They decide to wait for relief on a nearby beach. The kids swim and the adults enjoy cocktails from a cooler and a warm, hazy heat. Before they know it, the adults dose off and wake up to find that their kids are missing. The plot then splits into two separate narratives: the parents' experience and the kids'. Both are equally riveting. Author Maile Meloy does a great job reading her own work, adding tones and emphasis in a way that only the creator could.
What She Knew by Gilly MacMillan
Rachel Jenner is out walking with her 8 year old son Ben and their dog in a Bristol, England park, when he leaves her site for a few short minutes. When she tries to catch up with him, she finds that he has vanished completely. What follows is a harrowing and twisty narrative in which the mother and a detective inspector unfurl the details of the investigation. As soon as I started this, I simply had to know what happened with Ben! The audio is tense and well performed by two narrators.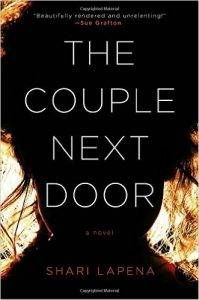 The Couple Next Door by Shari Lapena
Two couples who live next door to each other have a dinner party one evening. One of the couples has a baby girl at home, who they leave sleeping in her crib, while they go next door to eat, accompanied by their baby monitor. When they get home, their baby has vanished from her crib without a trace. The unraveling and hysteria of the mother, combined with the whiplash turns of the plot will keep you glued to your headphones.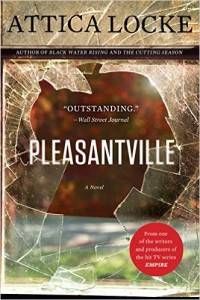 Pleasantville by Attica Locke
Locke's lawyer Jay Porter is ready to start a new life dedicated to taking care of his kids. A newly single father, Porter wants to win some settlement money and retire. But on the eve of the mayoral election in Pleasantville, an upwardly mobile African American community near Houston, Texas, a young campaign worker disappears, and Porter finds himself drawn into the mystery. A gripping, engaging story that touches on the personal and the political.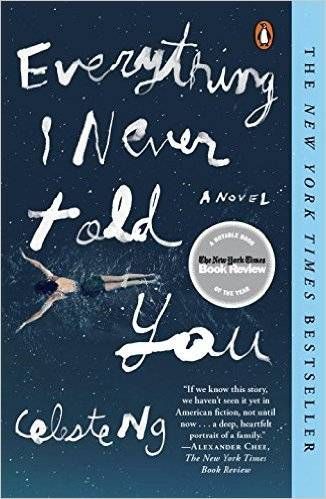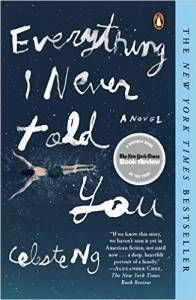 Everything I Never Told You by Celeste Ng
By now you may have heard of this novel, because it is so often recommended on Book Riot and elsewhere. But it is *that good.* A mixed race family living in 1970s Ohio begins to implode when the middle daughter, a perfect student, goes missing. We the reader (listener) find out right away that she has died, but the family doesn't know it yet. A delicate and gorgeously written debut novel that is exquisitely performed by the wonderful Cassandra Campbell.
I Found You by Lisa Jewel
A single mom of four children takes in a confused man suffering from amnesia that she finds sitting on the beach in her windswept English town. A young Russian woman, newly married and living in the UK, grows increasingly distraught when her husband fails to come home from work one evening. A family of four on an ill-fated beach vacation in the 1990s meet a strange and intense young man who becomes obsessed with their daughter. How are these three stories related? You will be completely riveted until you find out…Lisa Jewel skillfully mixes character study with irresistible mystery in this well-told tale. Narrator Helen Duff provides a wide variety of voices with warmth and believability. I didn't want this book to end!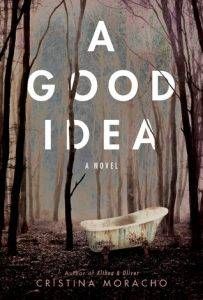 A Good Idea by Cristina Moracho
I will admit that this one strays a bit from my "missing person" theme. But it felt like a missing person mystery all the same, and it's damn good, so I decided to include it. Finley and Betty have been best friends for a long time. Having met and bonded in grade school, the two friends maintain their relationship even after Fin moves to Manhattan to live with her mother at the start of high school. Every summer she returns to spend time with her father and Betty in the quiet, seaside town in Maine. In the fall of their senior year, Finley gets a call: Betty is missing and her ex-boyfriend Calder has admitted to drowning her. But soon that confession gets thrown out, as rumors circulate that Betty isn't dead, she just ran away. Town opinion leans in favor of Calder, son of the Mayor, as most people believe his confession was coerced. Devastated and convinced of Calder's innocence, Finley returns to her hometown in search of answers. This book reminded me of a very dark version of Veronica Mars, with a bit of Gillian Flynn thrown in. The audiobook is performed by Alex McKenna, whose raspy, world weary voice takes some getting used to, but works perfectly to convey the depressed, twisty atmosphere of this novel.