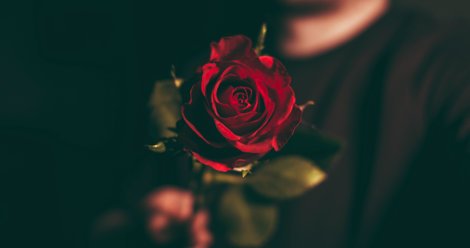 Newsletter 1
Has Internalized Misogyny Been Stopping Me from Reading Romance Novels My Whole Life?
This content contains affiliate links. When you buy through these links, we may earn an affiliate commission.
With the success of my first "try a new genre" reading project a few years ago—I read some mystery novels for the first time in 2016 and wrote about the experience for Book Riot—I thought I should try it again. In 2018 I decided to tackle the only other major genre I had never dove into until now: romance. I wanted to try this both as a way to broaden my reading horizons and discover some great new books and also because I'm a public librarian and I wanted to at least have some basic and perfunctory knowledge of the massively popular genre that is romance novels.
It's actually quite strange that I had never read a proper romance novel until this year. For one, I love a good romance sub-plot in every other genre I enjoy, which is almost of all them: YA, fantasy, science fiction, etc.
And since I read probably about 75% LGBTQ books, it maybe sounds quite weird that I'm saying I've never read a romance novel. (The perception that all or most queer books are romance that I encounter, especially from folks who are either bookish but don't know much about queer books or queer people who don't have a lot of book knowledge, is definitely based on some truth. The books that you see obviously flagged as LGBTQ are often romance.) But while I think I've read a few lesbian romances in my time, I can't actually recall any specific books.
What I mean really is that I'd never given romance a real chance. So to start, of course like any good Book Rioter, I asked fellow Rioters for their personal favorites and recommendations for which authors are important in the genre. Then I took the suggestions and went a little wild at my library, checking books out and putting books on hold. I was…surprisingly excited about all these books in a genre I had thus far in my life actively avoided.
The first book I read, somewhat randomly, was Say Yes to the Marquess by Tessa Dare. It's a Regency-era historical romance. I think this was a great one to start with because it felt very representative and middle of the road (at least of straight historical romance): the heroine and hero aren't especially unique (proper good girl finally standing up for herself, bad boy with a heart of gold); romantic and sexual tension were good but not riveting; the writing was fine but nothing to write home about. The historical inaccuracies (especially with language) annoyed me at first but after a while I was able to just suspend my disbelief.
That all sounds negative; however, I felt strangely like the entertainment I got out of Say Yes to the Marquess wasn't proportionate to how "good" I thought it was. I certainly did enjoy reading it even if sometimes it was a "laugh-at-it" kind of way (sometimes it was also "laugh-with-it," though!). And although I wasn't super invested in the couple, I was satisfied when they eventually got together and the sex scenes certainly captured my attention. Say Yes to the Marquess didn't exactly challenge my preconceptions of the romance genre, but it did pleasantly surprise me. I was…kind of embarrassed that I'd liked the book, to be totally honest.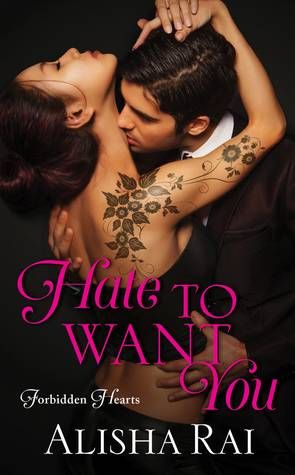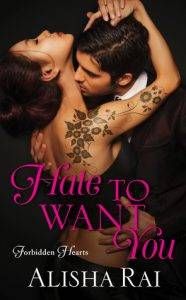 The second book I read was a contemporary erotic romance: Hate to Want You by Alisha Rai. Let me tell you, this book was a revelation. To my admitted surprise, I ended up LOVING it. I loved and empathized with the main characters so much and was super impressed at Rai's talent for dealing with emotional complexities (romantic, familial, sexual, and otherwise). Hate to Want You actually made me cry in TWO places! I was totally shipping the two main characters from the beginning, and the obstacles they had to overcome were very realistic: an old family business feud and related tragedy, both of which were handled with a lot of nuance.
The hero and the heroine's individual journeys dealing with old trauma were compelling stories in and of themselves, in addition to their shared romantic narrative. Their relationships with other characters were multi-layered and well developed. The book just had all around fantastic characterization. Plus: there was a POC heroine who had depression! There were secondary queer characters! There were smoking hot sex scenes! I liked Hate to Want You so much that when I found out my library didn't have the second book in the series yet, I went out and bought it like the day after finishing the first one. I later went and bought Hate to Want You as well because I'd borrowed it from the library and I just needed to own it.
Alisha Rai had sold me. I've been reading contemporary and historical romance novels regularly since then. I've found a few more authors I love (Courtney Milan, Alyssa Cole), a few that I didn't like (Sonali Dev, Elizabeth Hoyt), and a few in between (Jasmine Guillory, Sarah MacLean). The question is: how have I been not reading these books my entire life??
I made it halfway through a PhD program in English literature in what seems like a past life now, so I was schooled for a long time and very thoroughly in the idea of what is so-called good literature. But I was also part of a fair amount of pushback to that by great professors who introduced me to speculative fiction and taught against the canon of dead white men by emphasizing works by people of color and/or women writers. By the time of this romance reading project in 2018, I had thought I had moved way beyond that training. I think that's actually mostly true. But also: I underestimated how much I had unconsciously absorbed about romance from outside the English lit academic context too.
As romance readers and authors have pointed out many, many times: romance is the only major genre primarily written by and for women. Because of, you know, the patriarchy, it's not surprising it's so devalued and denigrated despite the fact that romance and erotica combined are the top grossing genre in the US (1.44 BILLION dollars in 2017), beating out crime/mystery/thrillers, fantasy/science fiction, religious/inspirational, and horror, all by a long shot. What's surprising to me is that looking back on my feminist education throughout my twenties, I think a lot of my misconceptions and negative perceptions of romance novels actually came from feminist discourse. Pretty sad.
This reading project has taught me two big things: 1) I ACTUALLY LIKE ROMANCE (quite a major discovery for a lifelong voracious reader). 2) Romance is an incredibly diverse genre with many sub-genres, different writing styles, and countless authors. To the second point, some of you are probably saying, well duh. But for me this is a big eye-opener. It's the result of having my negative preconceptions about romance both confirmed and challenged. I've come to realize that, like any literary outsider, I had made big sweeping judgements that flattened out the complexity of a very complicated, fascinating genre.
I guess, this is all to say: you suck, sexism and misogyny, for many reasons, one of which is that you deprived me of so many great romance novels for so long! But don't worry, I'm gonna make up for it in the coming years. Send me your romance recommendations, readers! My top authors so far are definitely Alisha Rai and Courtney Milan, so I would love to hear read-alike suggestions for them as well as any other must-reads for this late bloomer romance reader.
(Many thanks to Rioters Trisha Brown and Jessica Pryde for their awesome romance suggestions that got me started on this genre!)