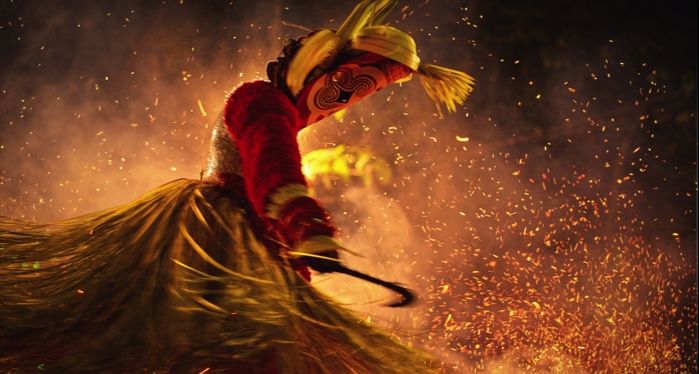 Children's
Folktales, Myths and Legends: 10 Middle Grade Mythology Novels
This content contains affiliate links. When you buy through these links, we may earn an affiliate commission.
Are you a fan of the Percy Jackson series? Or fan of retellings of myths and legends from your culture? These 10 middle grade mythology books are just what you're looking for. I'm happy to say that more and more mythology retellings are coming out, and they aren't all Greek-related!
You can either find a book that has the full myth retold, or a book that is loosely inspired by those myths you know from childhood. These books showcase some of that and some of the other, but it's a fact that they will give you nostalgic emotions, reminding you of when someone told you about the story, about the legends told from mouth to mouth, of creatures that were so fantastic you thought them unreal.
I also want to focus on publishers that aren't Rick Riordan Presents, but of course I need to mention this pub because it has done a lot of work in this arena. But there are so many others that also have done the job and are now displaying all of their fabulous titles around the world.
The Twelve is going to give you the adventure of a lifetime. There is found family, action, powerful kids, mythology, and so much more. If you have ever wanted to see the Chinese Zodiac in a fantasy novel, reimagined, this is it.
Usagi is trying so hard not to let her power be known, but also her sister's, because the last time someone with the zodiac powers appeared, the vicious Dragonlord killed them all, including her parents. But then her sister is kidnapped by the Dragonguard! She also finds out that there is a group of heirs to the zodiac powers, training and ready to fight.
Tae Keller's novel draws on Korean folklore to create this beautiful story. But it isn't all about that, because what Keller does is bring together the family crisis that Lily is dealing with and the myths and stories her Halmoni has always told her.
Who loves quests and defeating a bigger evil? If this speaks to you, The Dragon Warrior gives all these feelings and more.
Faryn Liu thinks she is the fabled Heaven Breaker, a very powerful warrior. But she has to prove her worth and find the island of the immortals before the Lunar New Year. On this journey, she will find out that sacrifices must be made, but she is ready to let everyone know she is a real warrior!
This middle grade fantasy is inspired by Hispanic myths from the Iberian Peninsula and Central and South America. And as stories go, Charlie Hernández didn't believe these myths his grandmother told him were true. But soon enough, he will be swept away into the tales and wonders of the legends he heard so much about.
Roshani Chokshi is known for weaving out of this world stories that leave a mark on you forever. Aru Shah and the End of Time is simply one of many titles of hers that you won't be able to stop reading.
Aru Shah is known for stretching the truth a little bit too much. When her classmates go to visit her and to catch her in a lie, Aru needs to get out of this mess. So she lights the Lamp of Bharata and frees the Sleeper, a demon whose goal is to awaken the God of Destruction. What does Aru have to do now? Well, she needs to save everyone.
Fall madly in love with the story of Kiranmala and her new destiny in The Serpent's Secret.
Imagine turning 12 years old and your parents vanish mysteriously. Then a drooling rakkhosh demon slams through your kitchen, ready to eat you. And then you start thinking that your parents' stories aren't so far from the truth. Yes, you are a real princess and also a demon slayer.
Dragon Pearl will give you the science fiction take you deserve. The story also includes fox spirits, gamblers, space adventures, vengeful ghosts and so much more.
Min is a fox spirit but to be safe, she has to hide it. She later learns that her brother Jun has deserted his post in order to go look for the mystical object, the Dragon Pearl. She decides to run away to find him and clear his name.
Black American gods, Western African gods, Tristan Strong is going to steal your heart right away. As soon as Tristan punches a hole in a tree—a Bottle Tree—things start happening. He accidentally rips a hole between worlds, opening a chasm into the MidPass. You will be able to meet legends such as Brer Rabbit, John Henry, Nyame and so many more interesting characters!
The Jumbies is rooted in Caribbean folklore that won't let you sleep at night.
Corinne La Mer's life takes an unexpected turn when she spots a beautiful stranger at the market one day. There is something strange about this stranger, Severine. It seems that Severine has bewitched Corinne's father and that is only the first step in her plan. Can Corinne save her island from the jumbies?
I loved that Erin Entrada Kelly added information in her website if you wanted to know more about the creatures of this book and the folktales told. She says "Filipino folklore was the driving force and inspiration for the book," and what you find in Lalani of the Distant Sea is an impressive tale of an ordinary child who sets out on a journey to find life's good fortunes. You won't regret picking it up.
---
As you can see I'm a huge fan of mythology reimagined in books, be it middle grade, YA, or adult fiction. Have you ever picked up a middle grade retelling of a myth, legend, or folktale? If so, which other books do you recommend to be included on this list?