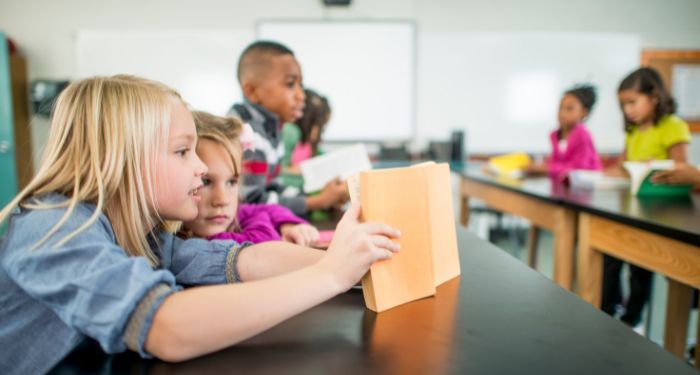 Children's
8 Middle Grade Magical Realism Novels to Read Right Now
This content contains affiliate links. When you buy through these links, we may earn an affiliate commission.
Magical realism is such a powerful genre. The surreal feeling of magical happenings in a realistic setting tends to make a story stick with you for longer than the average novel. In a world where hooking students on books is a constant battle, these tantalizing tales build enthusiasm for reading. It's such a joy to connect young readers with stories that transport them in a wondrous way. The wonder is not just for kids. As an adult, some of my favorite books are middle grade magical realism novels.
I will never forget the first time I read When You Reach Me by Rebecca Stead. I finished in the middle of the night, teary and touched, and unable to put into words exactly why this book had affected me as it had. That is the power of magical realism — something unspoken but deeply felt.
Below I've gathered some middle grade magical realism books, many of which I frequently recommend in my elementary school library. While middle grade novels are typically geared towards kids in 4th through 8th grade, accessing these books on audio greatly increases the range of students who can enjoy. Whether you're looking for something to recommend to a specific reader or a read aloud to entice a group, this list is an excellent place to start.
---
Looking for more magical realism? Check out these LGTBQIA+ magical realism novels, or this exploration of Encanto as a part of the magical realism genre. Happy reading!