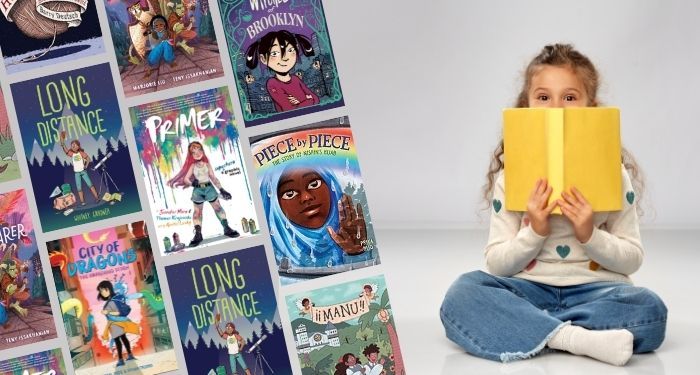 Children's
Middle Grade Graphic Novels to Lose Yourself In
This content contains affiliate links. When you buy through these links, we may earn an affiliate commission.
Graphic novels are great. I love diving into a new graphic novel and losing myself in the art and story — which is why I'm always dismayed to hear of teachers or classes not allowing graphic novels to count toward a child's reading total, or only "allowing" one to count. Each time I read a friend's social media post bemoaning this, I have to ask myself whether teachers like this have read any middle grade graphic novels lately, because these books are amazing.
The myth that graphic novels aren't "real" reading is anything but true. Graphic novels are chock-full of text, readers still have to follow plot and character development, and the combination of text and pictures keeps kids reading, especially reluctant readers. In fact, there is research that says that graphic novels actually add complexity to reading because readers analyze images and use both the images and text to synthesize information.
Not bad, right?
But besides all of that, it's really fun to read a graphic novel and have the story visually come to life on the page with the art: the colors, the character details, the little things you might not have thought about but are suddenly, definitely, part of the story. With a good graphic novel, you're drawn in and lose yourself in the panels and the text. Especially on a bad day or when the world feels like it's completely on fire, it's nice to lose yourself within a graphic novel for a bit.
The books on this list have that mix of engaging art, immersive storylines, and that indescribable quality of when a book just brings you in. They're funny, touching, whimsical, and memorable stories. This isn't an exhaustive list, of course — just a taste to get you started.
If you're looking for even more middle grade graphic novels, check out this post on some releases from last fall, and this post on middle grade graphic nonfiction.