Children's
100 Must-Read Middle Grade Fantasy Books From the Last 10 Years
This content contains affiliate links. When you buy through these links, we may earn an affiliate commission.
I'm well into my thirties and still love Middle Grade fantasy books. They're so imaginative and fun and exciting, and I love escaping into them.
For this list, I chose a wide interpretation of "fantasy," considering anything with fantastical elements, including paranormal. I also attempted to only include series where the first book was published within the last ten years. That — along with the fact that most people are familiar with them — is why you won't see Rick Riordan or Artemis Fowl on this list of middle grade fantasy books. I also shied away from books that ventured too close to Young Adult territory, despite Janice Hardy's Healing Wars series being one of my all-time favorites.
Putting this list together, 100 books went very quickly! I could probably triple this list without slowing down, so please feel free to add your favorite middle grade fantasy books in the comments.
A Snicker of Magic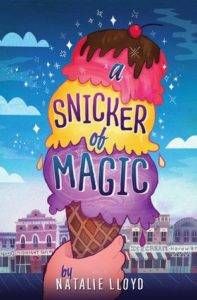 by Natalie Lloyd
"Midnight Gulch used to be a magical place, a town where people could sing up thunderstorms and dance up sunflowers. But that was long ago, before a curse drove the magic away."
A Tail of Camelot by Julie Leung
"Young mouse Calib Christopher dreams of the day when he will become a Knight of Camelot like his father and grandfather before him. Then, on the night of the annual Harvest Tournament, tragedy strikes."
Akata Witch by Nnedi Okorafor
Akata Witch weaves together a heart-pounding tale of magic, mystery, and finding one's place in the world.
Archer's Quest by Linda Sue Park
"Twelve year old Kevin, who "couldn't care less" about his heritage, is shocked when a ruler from ancient Korea shows up in his modern day New York bedroom, complete with bow and arrows."
Bayou Magic by Jewell Parker Rhodes
"A magical coming-of-age story from Coretta Scott King honor author Jewell Parker Rhodes, rich with Southern folklore, friendship, family, fireflies and mermaids, plus an environmental twist."
Behind the Canvas by Alexander Vance
"A girl discovers she has the ability to inhabit the world of famous paintings, and tries to help a boy trapped behind the canvas."
Book of a Thousand Days by Shannon Hale
"When Lady Saren refuses to marry a man she fears, she and her maid, Dashti, are locked in a tower with just a tiny flap open to the outside world." When Saren's suitors arrive, she orders Dashti to impersonate her.
Breadcrumbs by Anne Ursu
"Once upon a time, Hazel and Jack were best friends. But that was before he stopped talking to her and disappeared into a forest with a mysterious woman made of ice. Now it's up to Hazel to go in after him."
Castle Hangnail by Ursula Vernon
"When Molly shows up on Castle Hangnail's doorstep to fill the vacancy for a wicked witch, the castle's minions are understandably dubious. After all, she is twelve years old, barely five feet tall, and quite polite."
Circus Mirandus by Cassie Beasley
"Even though his awful Great-Aunt Gertrudis doesn't approve, Micah believes in the stories his dying Grandpa Ephraim tells him of the magical Circus Mirandus: the invisible tiger guarding the gates, the beautiful flying birdwoman, and the magician more powerful than any other—the Man Who Bends Light. Finally, Grandpa Ephraim offers proof."
Crenshaw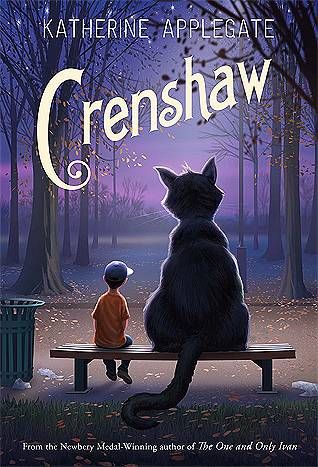 by Katherine Applegate
"The story of a 10-year-old boy whose imaginary friend helps him cope with a family crisis." (School Library Journal)
Darwen Arkwright and the Peregrine Pact by A. J. Hartley
"Eleven-year-old Darwen Arkwright has spent his whole life in a tiny town in England. So when he is forced to move to Atlanta, Georgia, to live with his aunt, he … discovers an enchanting world through the old mirror hanging in his closet."
Doll Bones by Holly Black
"At 12 years old, lifelong friends Zach, Poppy, and Alice have created an exciting world of characters in an elaborate game. Figuring heavily in their plotline is the Queen, an antique doll of bone china. After Zach's dad throws away his action figures, Poppy reveals that the Queen is made of the bones of a dead girl named Eleanor who has been communicating with her at night."
Dragon Castle by Joseph Bruchac
"When Rashko's parents mysteriously disappear and the evil Baron Temny parks his army outside the castle walls, it is up to the young prince to save the day."
Echo by Pam Muñoz Ryan
"Lost and alone in a forbidden forest, Otto meets three mysterious sisters and suddenly finds himself entwined in a puzzling quest involving a prophecy, a promise, and a harmonica."
Falling In by Frances O'Roark Dowell
"There are some people in this world who are a little more aware, a little more in tune with what's happening around them. Isabelle Bean is one of those people, and when she sits in her regular, average classroom, listening to an odd buzzing sound and feeling as if she is teetering on the edge of the universe…she is not too far from the truth."
Flora & Ulysses by Kate DiCamillo
"Flora, obsessed with superhero comics, immediately recognizes and gives her wholehearted support to a squirrel that, after a near-fatal brush with a vacuum cleaner, develops the ability to fly and type poetry."
Furthermore by Tahereh Mafi
"Born as blank as canvas in a world brimming with colour and magic, Alice's pale skin and milk-white hair mark her as an outcast. Because, for the people of Ferenwood, colour and magic are one and the same."
Ghosts by Raina Telgemeier
"Catrina has just moved to Northern California to help her sister's cystic fibrosis. She soon discovers that ghosts are real and may not be as frightening as she thought."
Hoodoo by Ronald L. Smith
"Twelve-year-old Hoodoo Hatcher was born into a family with a rich tradition of practicing folk magic: hoodoo, as most people call it. But even though his name is Hoodoo, he can't seem to cast a simple spell."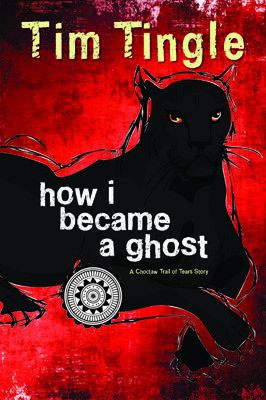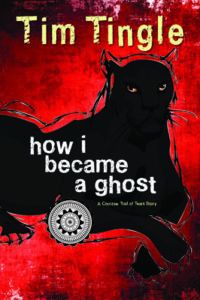 How I Became A Ghost by Tim Tingle
"A Choctaw boy tells the story of his tribe's removal from its Mississippi homeland, and how its exodus to the American West led him to become a ghost –one able to help those left behind."
In a Glass Grimmly by Adam Gidwitz
"Frog joins cousins Jack and Jill in leaving their own stories to seek a magic mirror, encountering such creatures as giants, mermaids, and goblins along the way."
Iron Hearted Violet by Kelly Barnhill
"Newbery Medal winner Kelly Barnhill spins a wondrously different kind of fairy-tale: In most fairy tales, princesses are beautiful, dragons are terrifying, and stories are harmless. But this isn't most fairy tales…"
Ivy's Ever After by Dawn Lairamore
"A spirited, nonconformist princess and an undersized, nonthreatening dragon join forces to foil an evil prince's dastardly plot to destroy their kingdom."
Juniper Berry by M.P. Kozlowsky
"Eleven-year-old Juniper Berry once had a cozy, love-filled life with her struggling actor parents but, with their ascent to stardom, they have become cold and zombielike, leaving Juniper lonely and confused."
Keeper by Kathi Appelt
"Newbery Medal Honoree Kathi Appelt enchants with a tale about mermaids, mermen, and what happens when you believe in fairy tales for too long."
Keeper of the Lost Cities by Shannon Messenger
"There are secrets buried deep in Sophie's memory—secrets about who she really is and why she was hidden among humans—that other people desperately want. Would even kill for."
Liesl & Po by Lauren Oliver
"Liesl lives in a tiny attic bedroom, locked away by her cruel stepmother. Her only friends are the shadows and the mice – until one night a ghost appears from the darkness."
Lockwood & Co series by Jonathan Stroud
"There is an epidemic of ghosts in Britain. Their touch brings death, and only children have the power to fight them."
Menagerie by Tui T. Sutherland & Kari H. Sutherland
"In the small town of Xanadu, Wyoming lies the Menagerie, a top secret facility filled with unicorns, dragons, phoenixes, and other fairy tale creatures. At least, it was a secret—until six griffin cubs escaped."
Monstrous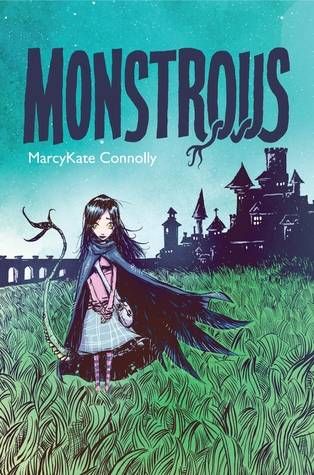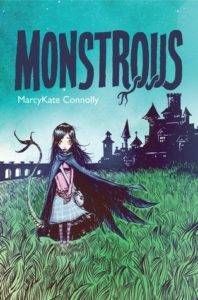 by MarcyKate Connolly
"The city of Bryre suffers under the magic of an evil wizard. Because of his curse, girls sicken and disappear without a trace and all live in fear. No one is allowed outside after dark. Night is when Kymera comes to the city, with a cloak disguising her wings, the bolts in her neck, and her spiky tail."
Nightlights by Lorena Alvarez
"Every night, tiny stars appear out of the darkness in little Sandy's bedroom. She catches them and creates wonderful creatures to play with until she falls asleep, and in the morning brings them back to life in the whimsical drawings that cover her room."
Ninth Ward by Jewell Parker Rhodes
"Communicating with ghosts, including the spirit of her mother who died giving birth to her, is a gift that Lanesha, 12, has had for as long as she can remember. The girl's beloved caretaker, Mama Ya-Ya, a midwife and healer, has a gift that allows her to predict the future. When she begins to sense that a big storm is coming to their much-loved New Orleans neighborhood, both she and Lanesha must trust in their senses and in one another to survive."
No Such Thing as Dragons by Philip Reeve
"Ansel's new master slays dragons for a living. He says he's hunted the monstrous worms all over Christendom-and he has the scars to prove it! But is Brock just a clever trickster in shining armor? Ansel is sure there are no such things as dragons."
Odd and the Frost Giants by Neil Gaiman
"In a village in ancient Norway lives a boy named Odd, and he's had some very bad luck. Odd is forced on a stranger journey than he had imagined—a journey to save Asgard, city of the gods, from the Frost Giants who have invaded it."
Ophelia and the Marvelous Boy by Karen Foxlee
"Solidly scientific-minded Ophelia, whose mother has recently died, moves with her older sister and father to a snowy and wintry city, where her father is busy working on a museum exhibition of historical swords. Wandering through the museum, Ophelia discovers a boy who has been locked in a room for years, and who needs her help."
Out of Abaton by John Claude Bemis
"Pinocchio has been locked in a trunk and shipped from the emperor's floating palace to a new master, Geppetto, who is an alchemist at odds with the empire. As an automa, Pinocchio must serve without question, but as in the tale of old, Pinocchio is transitioning into a real boy with his own thoughts and feelings."
Pip Bartlett's Guide to Magical Creatures by Jackson Pearce & Maggie Stiefvater
"Pip is a girl who can talk to magical creatures. Her aunt is a vet for magical creatures. And her new friend Tomas is allergic to most magical creatures. When things go amok—and they often go amok—Pip consults Jeffrey Higgleston's Guide to Magical Creatures, a reference work that Pip finds herself constantly amending."
Poppy Mayberry, The Monday by Jennie K. Brown
"What if your teacher could read your mind just because she was born on a Thursday? Or the kid next to you in class could turn back the clock just because he was a 'Wednesday"? In the quirky town of Nova, all of this is normal, but" Poppy Mayberry is different.
Red: The True Story of Red Riding Hood by Liesl Shurtliff
"Red is not afraid of the big bad wolf. She's not afraid of anything . . . except magic. But when Red's granny falls ill, it seems that only magic can save her, and fearless Red is forced to confront her one weakness."
Rose by Holly Webb
"Mr. Fountain's grand mansion is a world away from the dark orphanage Rose had left behind. The gleaming, golden house is practically overflowing with sparkling magic―she can feel it. And though Rose had always wanted to be an ordinary girl with an ordinary life, she realizes she may possess a little bit of magic herself."
Savvy by Ingrid Law
"What if your Grandpa moves mountains, one of your brothers causes hurricanes, another creates electricity… and now it's your turn to find your unique ability?"
Secrets of Valhalla by Jasmine Richards
"It's not every day that you find a famous weatherwoman bound by magic to a tree deep in the woods. Or discover that the weatherwoman is in fact Sunna, the Norse Goddess of the Sun, and one of the seven day guardians who keep time in order."
Serafina and the Black Cloak by Robert Beatty
"Serafina's pa, the estate's maintenance man, has warned her to keep herself hidden from the fancy folk who live on the floors above in the Biltmore estate, but when children at the estate start disappearing, Serafina and her friend Braeden Vanderbilt must work together to solve a dark and dangerous mystery."
Shadow Magic by Joshua Khan
"Normally, getting purchased by an executioner wouldn't be a good thing. For Thorn, however, it's the beginning of a thrilling adventure." (School Library Journal)
Small Persons with Wings by Ellen Booraem
"Ever since she was teased for believing in fairies, Mellie has adopted a strictly scientific and logical approach to life. But when her parents inherit her grandfather's inn, she learns that for generations, her family members have been fairy guardians."
Some Kind of Happiness by Claire Legrand
"Reality and fantasy collide in this heartfelt and mysterious novel for fans of Counting by 7s and Bridge to Terabithia, about a girl who must save a magical make-believe world in order to save herself."
Spirit Hunters by Ellen Oh
"Harper Raine, the new seventh grader in town, must face down the dangerous ghosts haunting her younger brother."
Splendors and Glooms by Laura Amy Schlitz
"Clara Wintermute, the only child of a wealthy doctor, invites master puppeteer Gaspare Grisini to entertain at her birthday party. He brings his two orphaned assistants. When Clara vanishes, Lizzie and Parse puzzle out her whereabouts, uncovering Grisini's criminal past along the way."
Starry River of the Sky by Grace Lin
"The moon is missing from the remote Village of Clear Sky, but only a young boy named Rendi seems to notice!"
Story Thieves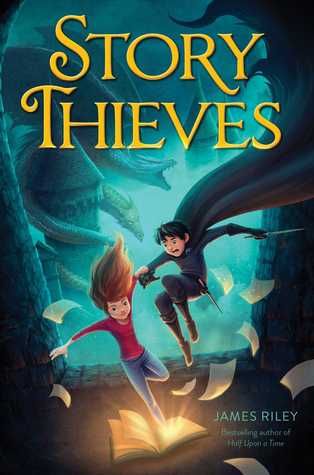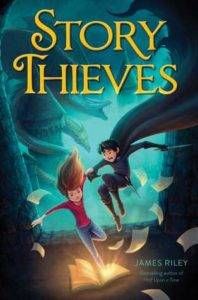 by James Riley
"When Owen sees Bethany climb out of a book, he learns that she is half fictional and is searching for her missing father. While Owen sympathizes, he also immediately sees the possibilities for fame, fortune, and glory." (School Library Journal)
The Accidental Afterlife of Thomas Marsden by Emma Trevayne
"What if you found your own grave—and it wasn't empty? Discover the dark delights of faeries and fortune-tellers in this gently spooky book."
The Adventurer's Guide to Successful Escapes by Wade Albert White
"Anne has spent most of her thirteen years dreaming of the day she and her best friend Penelope will finally leave Saint Lupin's Institute for Perpetually Wicked and Hideously Unattractive Children."
The Aviary by Kathleen O'Dell
"Twelve-year-old Clara Dooley has spent her whole life in the crumbling Glendoveer mansion, home to a magician's widow, a cage full of exotic birds, and a decades-old mystery. … And then one day, the mynah bird speaks, and a mystery starts to unravel."
The Cabinet of Earths by Anne Nesbet
"Thirteen-year-old Maya, in Paris with her family for a year, lands in the middle of the mysterious La Societé's quest for immortality when the magical Cabinet of Earths chooses her as its next Keeper, promising to restore her mother's health."
The Cats of Tanglewood Forest by Charles de Lint
"Lillian Kindred spends her days exploring the Tanglewood Forest, a magical, rolling wilderness that she imagines to be full of fairies. The trouble is, Lillian has never seen a wisp of magic in her hills–until the day the cats of the forest save her life by transforming her into a kitten."
The Charmed Children of Rookskill Castle by Janet Fox
"Twelve-year-old Katherine Bateson believes in a logical explanation for everything. But even she can't make sense of the strange goings-on at Rookskill Castle, the drafty old Scottish castle-turned-school where she and her siblings have been sent to escape the London Blitz."
The Crystal Ribbon by Celeste Lim
"At age 11, Li Jing is sent away from her family and married off for five pieces of silver. She serves as caregiver for her three-year-old child husband. The Guos, in financial straits, sell Jing to a chinglou, where she is to become a courtesan. Refusing to resign herself to this life, she escapes with the aid of forces both human and magical." (Publisher's Weekly, edited)
The Eighth Day by Dianne K. Salerni
"Thirteen-year-old Jax Aubrey discovers a secret Eighth Day with roots tracing back to Arthurian legend."
The False Prince by Jennifer A. Nielsen
"To unify the divided people, Conner, a nobleman of the court, devises a cunning plan to find an impersonator of the king's long-lost son and install him as a puppet prince."
The Flame of Olympus
by Kate O'Hearn
"A young girl, a winged horse, and an Olympian war make for an adventurous start to an exciting trilogy."
The Fog Diver by Joel N. Ross
"A thrilling adventure series in which living in the sky is the new reality and a few determined slum kids just might become heroes."
The Gauntlet by Karuna Riazi
"A trio of friends from New York City find themselves trapped inside a mechanical board game that they must dismantle in order to save themselves and generations of other children."
The Girl of Ink and Stars by Kiran Millwood Hargrave
"Debut novelist Kiran Millwood Hargrave draws on the cultural folklore of the Canary Islands in this richly told story of a girl's quest to map her own place in a world that legends alone have shaped."
The Girl Who Drank the Moon by Kelly Barnhill
"Every year, the people of the Protectorate leave a baby as an offering to the witch who lives in the forest. They hope this sacrifice will keep her from terrorizing their town. But the witch in the Forest, Xan, is kind."
The Graveyard Book by Neil Gaiman
"Bod is an unusual boy who inhabits an unusual place-he's the only living resident of a graveyard. Raised from infancy by the ghosts, werewolves, and other cemetery denizens, Bod has learned the antiquated customs of his guardians' time as well as their timely ghostly teachings-like the ability to Fade."
The Hero's Guide to Saving Your Kingdom by Christopher Healy
"Rejected by their princesses and cast out of their castles, the [Prince Charmings] stumble upon an evil plot that could endanger each of their kingdoms. Now it's up to them to triumph over their various shortcomings, take on trolls, bandits, dragons, witches, and other assorted terrors, and become the heroes no one ever thought they could be."
The Jumbies by Tracey Baptiste
"Corinne La Mer claims she isn't afraid of anything. Not scorpions, not the boys who tease her, and certainly not jumbies. They're just tricksters made up by parents to frighten their children."
The Keepers by Ted Sanders
"From the moment Horace F. Andrews sees the sign from the bus—a sign with his own name on it—everything changes. The sighting leads him underground, to the House of Answers, a hidden warehouse full of mysterious objects."
The Land of Stories series by Chris Colfer
"Alex and Conner's biggest fear has come true. The Land of Stories fairy-tale characters—both heroes and villains—are no longer confined to their world!"
The Luck Uglies series by Paul Durham
"Rye has grown up hearing the legend of the Luck Uglies – notorious deadly outlaws who once stalked the streets. Now they have faded to ghosts and rumors and Rye isn't sure they ever existed." Until one saves Rye's life.
The Magical Misadventures of Prunella Bogthistle by Deva Fagan
"All Prunella wants is to be a proper bog-witch. Unfortunately, her curses tend to do more good than harm. When her mixed-up magic allows a sneaky thief to escape her grandmother's garden, Prunella is cast out until she can prove herself."
The Magician's Elephant by Kate DiCamillo
"When a fortuneteller's tent appears in the market square of the city of Baltese, orphan Peter Augustus Duchene knows the questions that he needs to ask: Does his sister still live? And if so, how can he find her?"
The Midnight War of Mateo Martinez by Robin Yardi
"Life is confusing for Mateo Martinez. He and Johnny Ramirez don't hang out anymore, even though they used to be best friends. He and his new friend Ashwin try to act like brave, old-time knights, but it only gets them in trouble."
The Night Gardener by Jonathan Auxier
"Two abandoned Irish siblings travel to work as servants at a creepy, crumbling English manor house. But the house and its family are not quite what they seem."
The Ogre of Oglefort by Eva Ibbotson
"Ivo the orphan, together with the Hag of Dribble, Ulf the Troll, and Brian the Wizard, sets out to save Princess Mirella from the dreaded Ogre of Oglefort."
The Princess and the Page by Christina Farley
"A dark secret lurks in Keira's family. She comes from a long line of Word Weavers who bring their stories to life when they use a magical pen."
The Rat Prince by Bridget Hodder
"The Prince of the Rats, who's in love with Cinderella, is changed into her coachman on the night of the big ball. And together, he and Cinderella are about to turn the legend (and the evening) upside down on their way to a most unexpected happy ending!"
The Real Boy by Anne Ursu
"As the apprentice to Caleb, the last magician in the magic-steeped Barrow, Oscar doesn't need to worry about how different he is: all he needs to do is collect the herbs, prepare the charms and tinctures, do his chores, and avoid trouble. That changes when a mysterious destructive force begins obliterating anything magical, and the city's perfect children start falling curiously ill."
The Remarkable Journey of Charlie Price by Jennifer Maschari
"To twelve-year-old Charlie Price, it seems like losing Mom meant losing everything else he loved, too. Until his sister discovers a secret passageway to a parallel world where Mom is alive, but something's not right."
The School for Good and Evil Series by Soman Chainani
"Best friends Sophie and Agatha enter the School for Good and Evil, where ordinary boys and girls are trained to be fairy-tale heroes and villains."
The Secret Keepers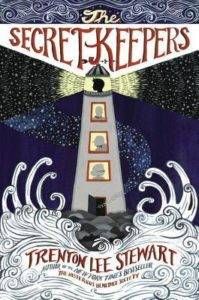 by Trenton Lee Stewart
"When Reuben discovers an extraordinary antique watch, he soon learns it has a secret power and his life takes an intriguing turn."
The Secret of Dreadwillow Carse by Brian Farrey
"The queen is dying, a strange menace lures townspeople to places unknown, and Princess Jeniah's only hope for saving her monarchy lies in the one place prophesied to bring about its destruction." (Kirkus)
The Secret of Zoom by Lynne Jonell
"Can two friends foil a dastardly plan and save orphans from a fate worse than death?"
The Seer of Shadows by Avi
"Raised to believe in science and reason, Horace Carpetine passes off spirits as superstition. Then he becomes an apprentice photographer and discovers an eerie—and even dangerous—supernatural power in his very own photographs."
The Stonekeeper by Kazu Kibuishi
"Graphic novel star Kazu Kibuishi creates a world of terrible, man-eating demons, a mechanical rabbit, a giant robot—and two ordinary children on a life-or-death mission."
The Story of Cirrus Flux by Matthew Skelton
"Orphan Cirrus Flux is being watched. Merciless villains are conniving to steal the world's most divine power—The Breath of God—which they believe Cirrus has inherited."
The Tail of Emily Windsnap by Liz Kessler
"A young girl learns she's half mermaid and plunges into a scheme to reunite with her father in this entrancing, satisfying tale that beckons readers far below the waves."
The Thickety series by J. A. White
"When Kara Westfall was five years old, her mother was convicted of the worst of all crimes: witchcraft. Years later, Kara and her little brother, Taff, are still shunned by the people of their village, who believe that nothing is more evil than magic…except, perhaps, the mysterious forest that covers nearly the entire island."
The Toymaker's Apprentice by Sherri L. Smith
"Part Nutcracker with a dash of Pinocchio, this middle grade debut by YA author Smith is an absorbing tale of adventure, invention, family loyalty, and sly humor." (School Library Journal)
The Unfinished Angel by Sharon Creech
"In the winding stone tower of the Casa Rosa, in a quiet little village in the Swiss Alps, lives one very unlikely angel—one that is still awaiting her instructions from the angel-training center."
The Unwanteds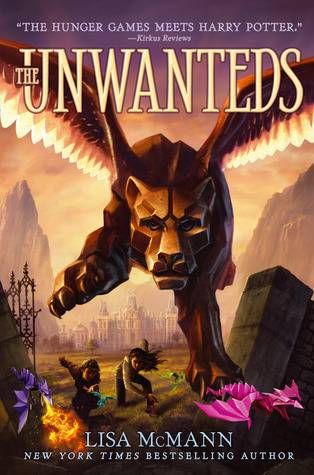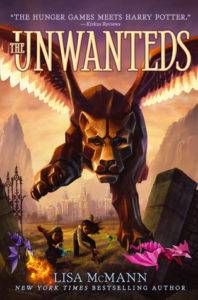 by Lisa McMann
"When Alex finds out he is Unwanted, he expects to die. That is the way of the people of Quill. Each year, all the thirteen-year-olds are labeled as Wanted, Necessary, or Unwanted. Wanteds get more schooling and train to join the Quillitary. Necessaries keep the farms running. Unwanteds are set for elimination."
The Voyage to Magical North by Claire Fayers
"Twelve-year-old Brine Seaborne is a girl with a past–if only she could remember what it is. Found alone in a rowboat as a child, clutching a shard of the rare starshell needed for spell-casting, she's spent the past years keeping house for an irritable magician and his obnoxious apprentice, Peter."
Tuesdays at the Castle by Jessica Day George
"Every Tuesday Castle Glower takes on a life of its own-magically inventing, moving, and even completely getting rid of some of its rooms. When the castle is ambushed and Celie's parents and oldest brother go missing, it's up to Celie to protect their home and save their kingdom."
Warren the 13th and The All-Seeing Eye by Tania del Rio
"Warren the 13th is the lone bellhop, valet, waiter, groundskeeper, and errand boy of his family's ancient hotel. It's a strange, shadowy mansion full of crooked corridors and mysterious riddles—and it just might be home to a magical object known as the All-Seeing Eye."
When the Sea Turned to Silver by Grace Lin
"Soldiers of the Emperor kidnap Pinmei's grandmother, the storyteller. To rescue her grandmother, Pinmei embarks on a journey to find the Luminous Stone That Lights the Night."
Where the Mountain Meets the Moon by Grace Lin
"Inspired by her father's stories, Minli sets off on an extraordinary journey to find the Old Man on the Moon to ask him how she can change her family's fortune."
Wildwood by Colin Meloy
"Prue and her friend Curtis uncover a secret world in the midst of violent upheaval—a world full of warring creatures, peaceable mystics, and powerful figures with the darkest intentions."
Wing and Claw series by Linda Sue Park
"Raffa Santana has always loved the mysterious Forest of Wonders. For a gifted young apothecary like him, every leaf could unleash a kind of magic."
Xander and the Lost Island of Monsters by Margaret Dilloway
"Sixth grader Xander Miyamoto is a talented artist, but he's resigned to being considered below average in almost every other way, so when he is revealed to be the last in a line of mythical Japanese warriors, he's not sure he's up for the task." (School Library Journal)
What are your favorite middle grade fantasy books? Want even more middle grade reads? We got you.
*All quoted descriptions are from the publisher, except where indicated.
Save