Children's
8 Great Middle Grade Fantasy Graphic Novels to Read Now
Graphic novels are some of my favorite things to read. I know there are the nay-sayers who say it's not "real" reading, but the research proves otherwise: graphic novels have significant amounts of text that a child needs to decode, and with the images, they still need to understand plot. All of this helps with reading comprehension. Using graphic novels in lessons can also help students with learning disabilities become more engaged with the texts, and help with reading fluency instruction.
Graphic novels pique children's interest — and anything that gets them interested in reading is a good thing. We want to instill a love of reading first; that's what is important. And there are so many great graphic novels from which to choose. Middle grade literature in general has been fantastic lately; it's diverse, inventive, and addresses a variety of topics in a developmentally appropriate way.
Middle grade graphic novels have also been amazing, and I've been especially impressed by middle grade fantasy, both novels and graphic novels. Graphic novels lend themselves to this genre, in my opinion, because of the fantastical elements. There's just something about seeing the visuals on the page while reading that is really immersive.
If you're looking for middle grade fantasy graphic novels but not sure where to start, I've put together a list of books to explore! There are dragons, witches, magical worlds, imaginary friends, and much more.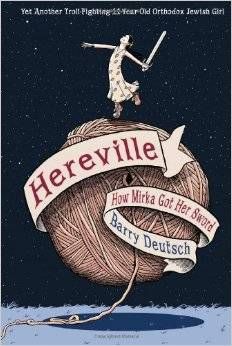 Hereville: How Mirka Got Her Sword by Barry Deutsch
This is the first book in the Hereville series, which tells the delightful story of headstrong Mirka, an Orthodox Jewish tween who lives in a small village called Hereville. She doesn't want to knit or do any stereotypically girly activities; she'd rather fight some dragons. The bad news is, there aren't really any around — but when she accepts a challenge from a local witch, she might just have her chance at a dragon, depending on the giant troll she has to face!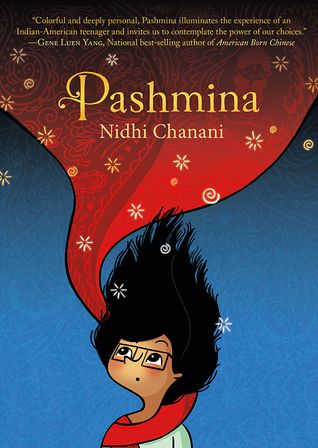 Pashmina by Nidhi Chanani
This is one of my favorite middle grade fantasy graphic novels; it's such a beautiful, cozy story that I could return to it again and again. Priyanka has a lot of questions about her family and her history, but her mom won't talk about anything, especially India, leaving it all up to Pri's imagination. When she finds a pashmina in an old suitcase of her mom's, it magically takes her to the India in her imagination. She befriends an elephant and peacock, who might just have the answers she's looking for.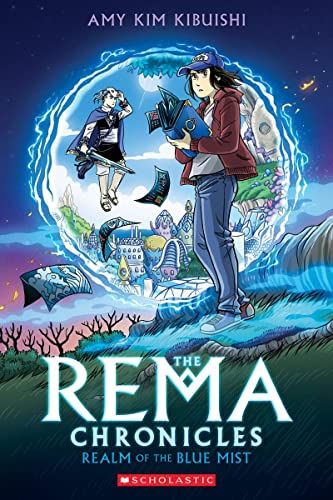 The Rema Chronicles: Realm of the Blue Mist by Amy Kim Kibuishi
We're introduced to Tabby Simon in this first book in the series. Tabby's dad died after discovering a tree that was leaking a mysterious mist. When she decides to find out what really happened to him, she's transported to Rema, a wonderful world full of magic. She meets Philip, who promises to help her get home, but he has his own secrets, too. The manga-like art in this pops off the page, and is a perfect complement to the writing.
Séance Tea Party by Reimena Yee
Middle schooler Lora doesn't want to grow up, even though her friends are excited to be older and trade in their childhood activities. Then she accidentally summons Alexa, the ghost in her house who was also her imaginary friend growing up. But nothing lasts forever, and life moves on even if we try to slow it down. Yee has crafted a gentle, heartbreaking but beautiful graphic novel that tackles growing up and issues that arise in friendships.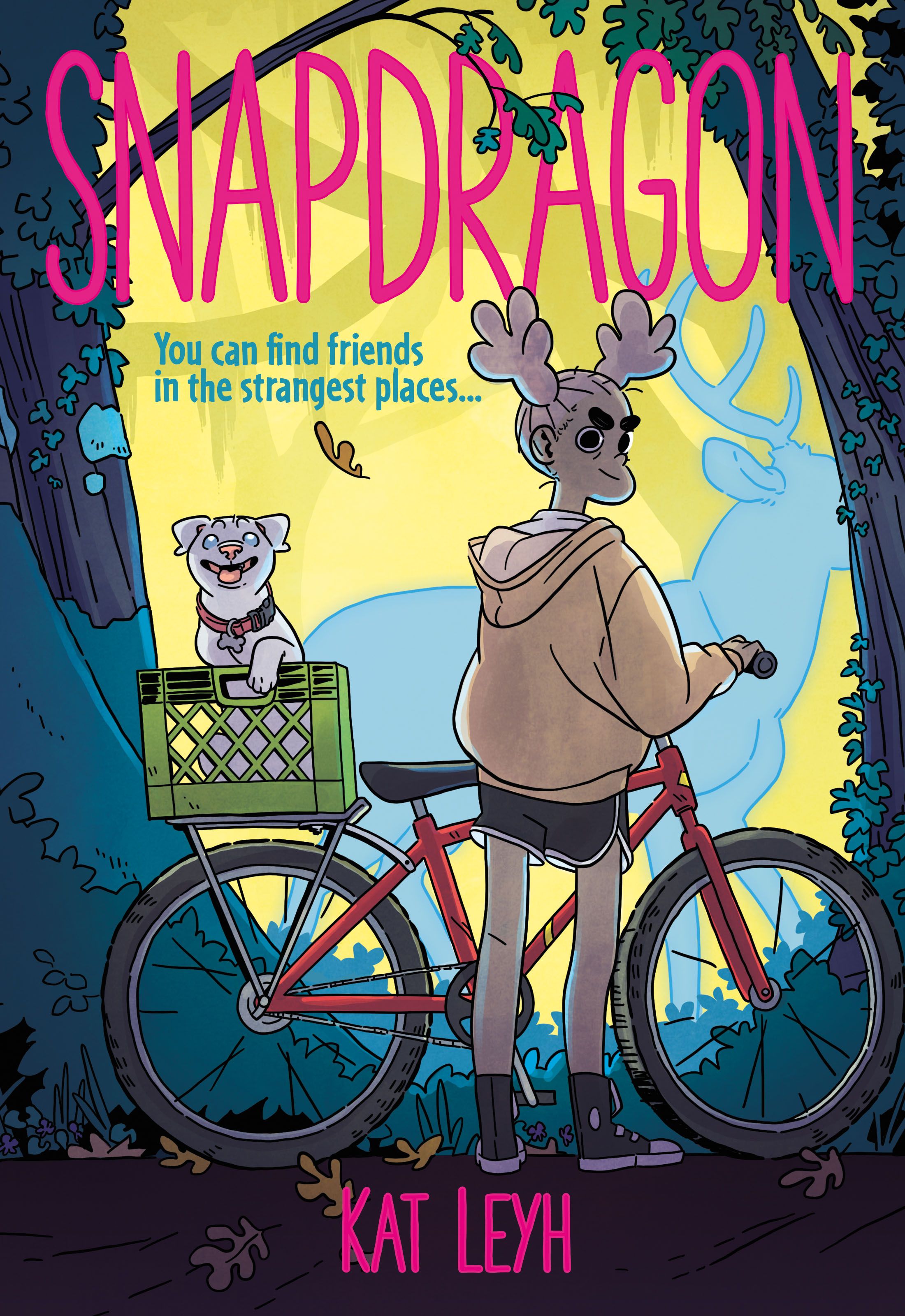 Snapdragon by Kat Leyh
Jacks is known as the town's witch — but in reality, she's just kind of eccentric. Sure, she sells skeletons of roadkill online (after putting their spirits to rest), but that's about it. One day Snap finds opossums on the side of the road, and the only person who might know what to do is Jacks. Jacks makes her a deal – she'll teach Snap how to take care of them, if Snap helps with her work. As they get to know each other more, some unexpected discoveries arise.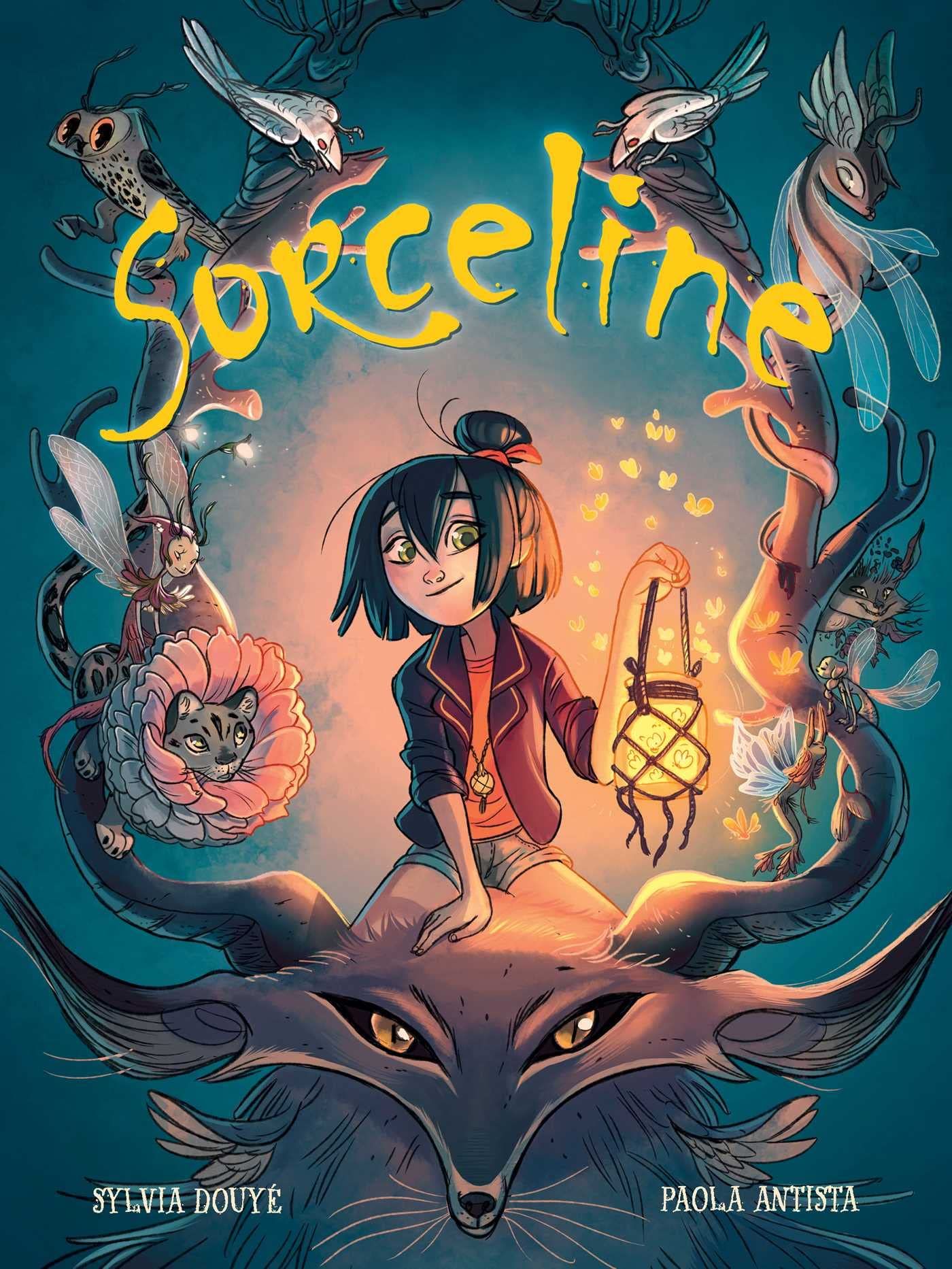 Sorceline by Sylvia Douyé
Sorceline has always been good at studying mythical creatures, and now that she's at one of the best schools for cryptozoology, she can't wait to dive in. Getting along with her fellow students, on the other hand…doesn't come as easy for her, thanks to her temper. But when a fellow student (and one of her rivals) disappears, she needs to put all her differences aside and help find them. Except things aren't as they seem — can Sorceline solve the mystery?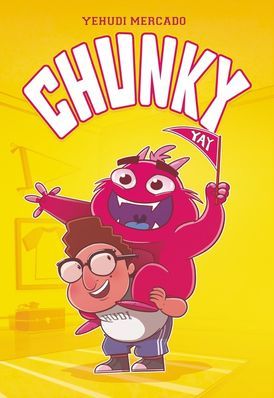 Chunky by Yehudi Mercado
Mercado draws from his own experiences growing up in this graphic novel about Hudi, a middle schooler growing up in a working class Mexican-Jewish family. He had a health issue as a baby, which is why his parents are very concerned when the doctor says Hudi needs to lose weight. They push him to do sports, which doesn't exactly come naturally to him — he'd rather focus on his art. But then he meets Chunky, his imaginary friend and number one fan. With his help, Hudi might just be able to stand up to his parents and pursue comedy. (If you like this one, definitely pick up Chunky Goes to Camp, too, for more adventures).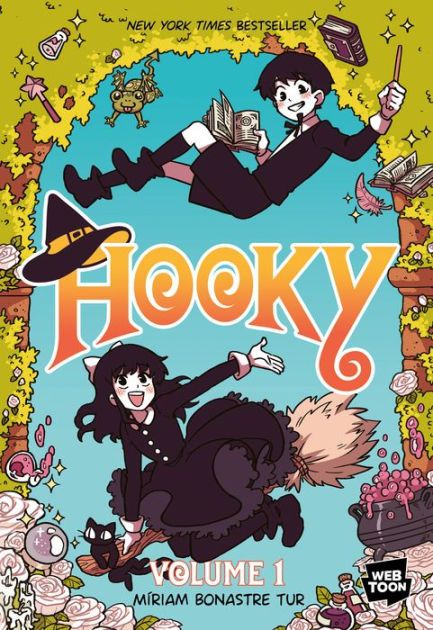 Hooky by Míriam Bonastre Tur
Twin witches Dani and Dorian missed the bus that takes them to magic school — not a big deal, right? Except when things go horribly wrong and there are some misunderstandings, not only are they declared traitors, but they're also being chased by super powerful magic families — not to mention the royals, who are looking for missing princes. The twins have got their hands full, and they also need to find a mentor to teach them before their parents find out they missed their bus. Can they make things right in time? Based on the webtoon, this is a fun read with lots of action.
Which one will you pick up first?
If you're looking for even more graphic novels, check out this post about new YA comics and graphic novels coming out in early 2023, and this post on must-read middle grade graphic novels.