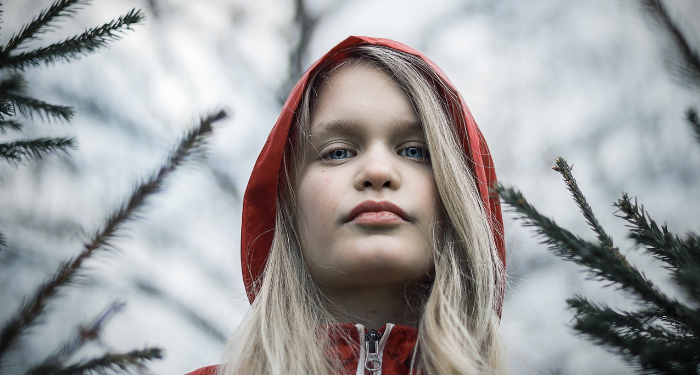 Children's
20 Must-Read Middle Grade Fairytale Retellings
This content contains affiliate links. When you buy through these links, we may earn an affiliate commission.
There are few things I love more than a great fairytale retelling. I loved fantasy as a kid, so even from a young age I was attracted to books exploring fairytale tropes and stories. And middle grade fairytale retellings were among my favorite. It's interesting that I remember some of these books more than I do hearing/reading the original fairytales for the first time. Maybe that's just because they're so ingrained in society. Or maybe I saw the Disney movies and absorbed a lot of the basic tales that way. Regardless, it's safe to say that I loved seeing a classic fairytale turned on its head. And I think this is a thing most kids have in common. There's just something terribly fun about a fractured fairytale, in seeing something old and maybe a bit outdated made silly or modern or relatable.
And the great thing about fairytale retellings is there are so very many of them. Think about it: people have been retelling and reimagining fairytales since their origins. It wasn't until later that people like the Brothers Grimm and Alexander Afanasyev started compiling them into what we now think of as the originals. These middle grade fairytale retellings take those tales and spin them into wonderful new stories for a generation of young readers. You'll see tales here you recognize and some you may not, but all of them are fairytales in the making.
Baba Yaga
Peter Pan
Beauty and the Beast
The Frog Prince
Misc. Fairy Tales
Original Fairytales / Various Mythology & Folklore
---
Depending on reading level and maturity, some YA fairytale retellings might make great reads for middle graders, too. Kalynn Bayron is a fantastic new voice in YA retellings with the dystopian Cinderella retelling, Cinderella is Dead and the updated Greek myth of Medea, This Poison Heart. Girls Made of Snow and Glass by Melissa Bashardoust is another wonderful retelling that might be suitable for some younger readers.
And those aren't all the great fairytale retellings we have to recommend. Check out these lists for even more reimagined fairytales and retellings: