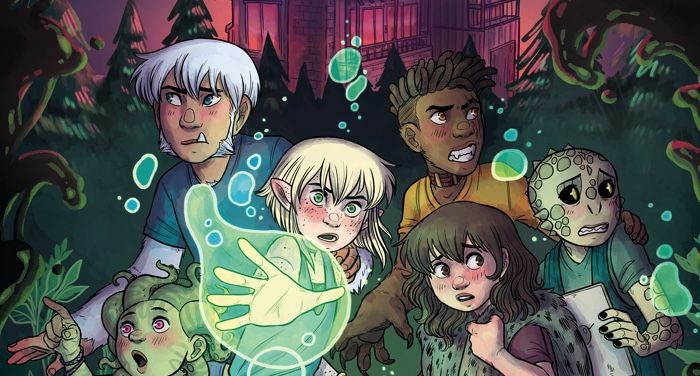 Children's
Middle Grade Comics for Dungeons and Dragons Fans of Any Age
This content contains affiliate links. When you buy through these links, we may earn an affiliate commission.
I write a lot about Dungeons and Dragons and why I think it's so great. I recently wrote about it's impact on literacy for teens and I'm very fortunate to even have my own book on how table top roleplaying games can positively impact wellbeing and mental health, amongst other things. The game has really had a huge impact on my life and it is something I think about a lot, especially as someone who acts as a Dungeon Master for both teens and adults on a weekly basis. As a librarian, I'm also trying to find amazing books to get into the hands of kids and teens.
As we know, comic books and graphic novels are an amazing gateway into literature when traditional novels can feel overwhelming. Comics are, unfortunately, seen by many adults as "lesser" compared to traditional novels. I can't tell you the number of times I've heard that comics "aren't real books." It is a tired, and quite frankly, boring argument put forward by ignorant and boring people. With Dungeons and Dragons, comics are a natural partnership and it's a lot of fun pairing up comic books with our Dungeons and Dragons fans in the school. Here's a list of eight comics that will get any fan of D&D into the mood for rolling some dice.
There are so many amazing graphic novels out there, but if you are looking for ones to pair with your Dungeons and Dragons club, these are it!