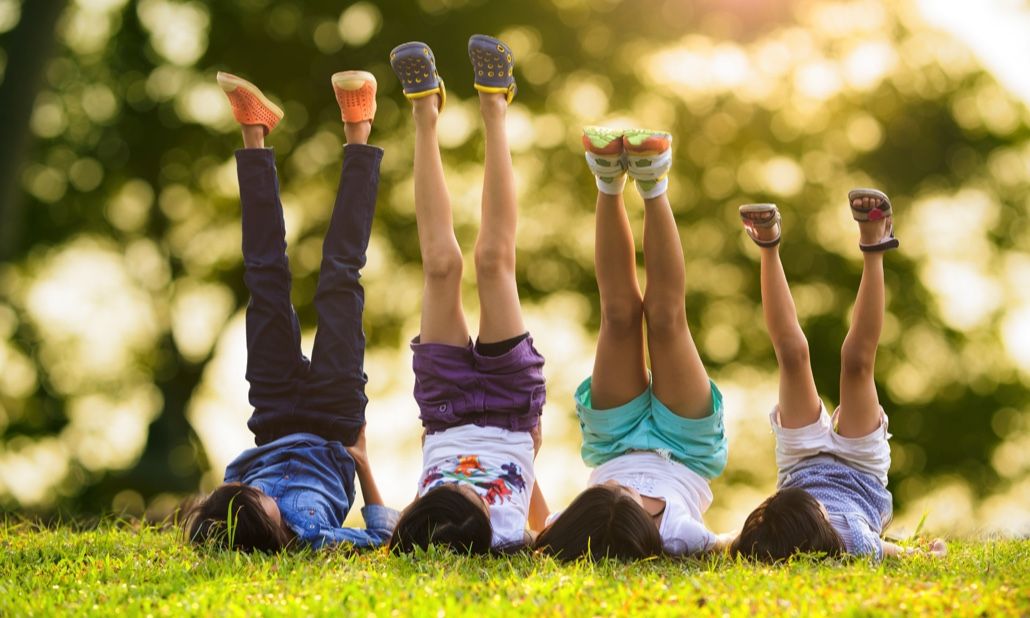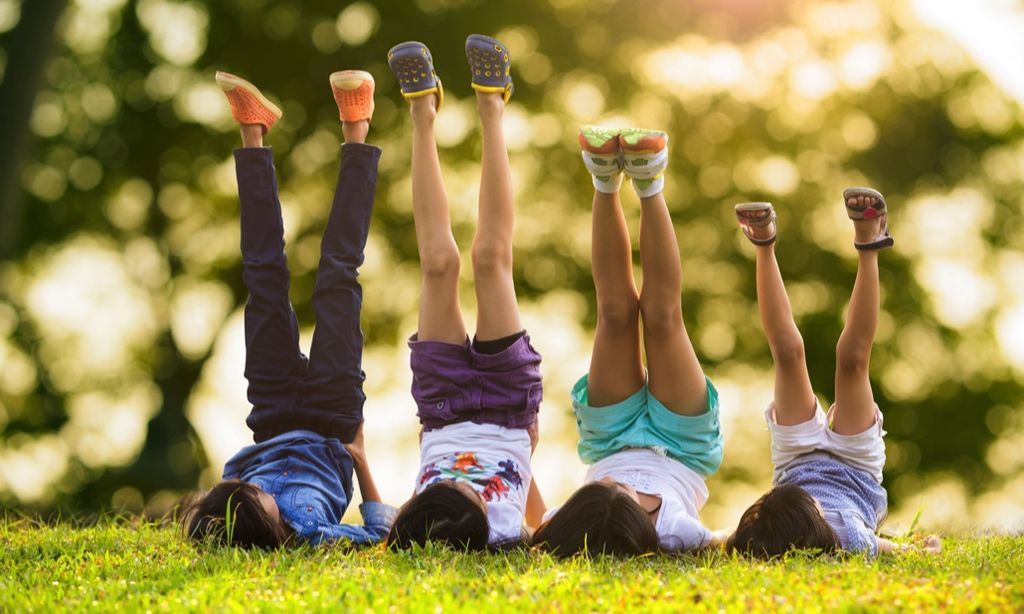 Children's
8 Middle Grade Books About More Than Two Sisters
This list of middle grade books about sisters is sponsored by The Summer of Sunshine & Margot by Susan Mallery.
Twin sisters Sunshine and Margot are as different as chalk and cheese, but what they do have in common is a complete lack of luck when it comes to love. Emotionally stunted by a mother who dropped everything to follow boyfriend after boyfriend, the sisters have ever only had each other for support and to share a pint of post-heartache ice cream. When Margot, an etiquette specialist, is hired to work with Bianca, an icon from Hollywood's Golden Age with romantic entanglements of her own, she and Sunshine become the daughters she never had, and their friendship teaches them how to embrace the quirks that make them unique, and how to demand the love they deserve just as they are.
---
Most of the great books about sisters are about two sisters. Beezus and Ramona. Katniss and Prim. Cather and Wren. Ruby and Chloe. Merricat and Constance. Korede and Ayoola. Where are the books about more than two sisters?
The exceptions tend to be classics. Meg, Jo, Beth, and Amy. Jane, Elizabeth, Mary, Kitty, and Lydia. Mary, Laura, Carrie, and Grace.
I dug around a little, and it turns out there are plenty of books about bigger families with more than two sisters! Below are a selection of my favorites in the middle grade category, as well as some that I discovered recently and have put at the tippy-top of my TBR.
Middle Grade Books About More Than Two Sisters
(In order from fewest sisters to most sisters.)
The Forgotten Sisters (Princess Academy #3) by Shannon Hale
Now that Miri is a proper princess, she is tasked with teaching sisters Astrid, Felissa, and Sus the same—but they'd rather go hunting and fishing than be proper.
Number of sisters: 3
The Glass Town Game by Catherynne M. Valente
Sisters Charlotte, Emily, and Anne, along with brother Branwell, are magically transported to the world of a game they made up to play together. (Based on the real Brontës!)
Number of sisters: 3
One Crazy Summer by Rita Williams-Garcia
It's the summer of 1968 and Delphine and her two younger sisters are spending the summer in Oakland with the mother they don't know, who sends them to a Black Panther summer camp.
Number of sisters: 3
The Penderwicks: A Summer Tale of Four Sisters, Two Rabbits, and a Very Interesting Boy (The Penderwicks #1) by Jeanne Birdsall
The four Penderwick sisters and their father spend summer vacation in a rented cottage behind Arundel Hall and have adventures with Jeffrey Tifton, who lives there.
Number of sisters: 4
The Vanderbeekers of 141st Street (The Vanderbeekers #1) by Karina Yan Glaser
Sisters Hyacinth, Isa, Jessie, and Laney, along with brother Oliver, work together to convince their landlord to let them stay in their beloved brownstone. (Bonus: Karina is a Book Riot contributing editor!)
Number of sisters: 4
A Dash of Trouble (Love Sugar Magic #1) by Anna Meriano
Leo wants to help prepare for Dia de los Muertos in the family bakery, and discovers that her mother, aunt, and four older sisters are all brujas…and so is she.
Number of sisters: 5
Rules for Stealing Stars by Corey Ann Haydu
Silly and her four older sisters hide in their magical closet when their mother drinks too much, but Silly is afraid the magic will tear her family apart.
Number of sisters: 5
Summer of the Mariposas by Guadalupe Garcia McCall
In this YA/MG crossover Mexican American retelling of The Odyssey, Odilia and her four younger sisters find a dead body and decide to return him to his family in Mexico.
Number of sisters: 5