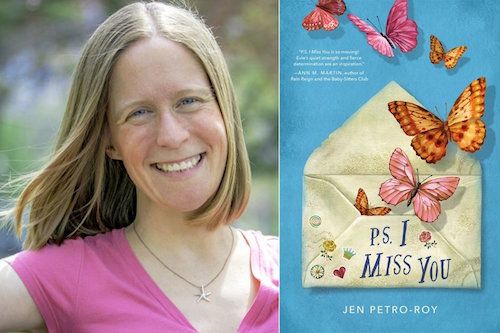 Middle-Grade Author Responds to Queer-Themed Controversy: Critical Linking, March 8
Sponsored by Children of Blood and Bone by Tomi Adeyemi

---
Despite P.S. I Miss You's buzz and timeliness, educators around the country have been turning its author away. For high-profile titles, Macmillan typically sets children's authors up on local on-campus tours through indie bookstores; and it's standard practice for authors to present their books at multiple educational locations. Yet in areas both liberal and conservative, across the Northeast and Mid-Atlantic, schools and libraries have declined visits from Petro-Roy, citing the book's "too heavy and mature" content to explain why. The move has emerged as controversial, to say the least.
A book with no profanity or sexual content is being turned away for "heaviness."
---
George R.R. Martin, the author of the fantasy books that form the basis for the HBO show "Game of Thrones," is taking a break from his blog to concentrate on some projects — including, possibly, the long-awaited sixth novel in his "A Song of Ice and Fire" series.
Martin made the announcement on his blog Monday, writing, "All's good, boys and girls… lots of exciting things going on. LOTS of exciting things. Maybe too many. I am buried in work, so much that it is starting to overwhelm me. Even with my army of loyal minions.
---
Terry Pratchett fans may want to stay close to a television screen over the next couple of years: his comedy fantasy book series Discworld has become his latest work to be snapped up for a small screen adaptation. BBC Studios is developing a six-part series based on the long-running epic novel series.