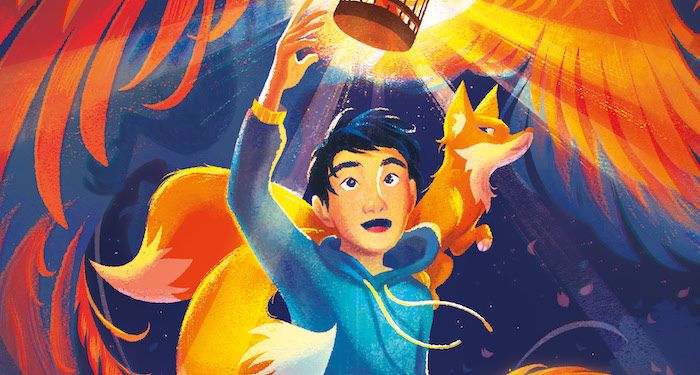 Children's
Crossing Over: Middle Grade and YA Novels By Your Favorite Authors of Adult Fiction
This content contains affiliate links. When you buy through these links, we may earn an affiliate commission.
If you're like me, when you find an author you love, you get pretty darn excited when they publish a new book. Lately, I've been noticing a lot of writers branching out into different genres and writing books for different audiences — sometimes both at the same time.
So it's really cool to find books written by authors of adult fiction (by which I mean fiction for adults, not necessarily "adult" fiction like erotica) that are aimed at younger audiences. As an avid (adult) reader of middle grade (MG) and young adult (YA) fiction, this is an exciting trend. As a person with a young reader at home, this is exciting in more ways than one.
Sometimes works like this type of book — written for younger audiences but attracting adult readers — is referred to as "crossover fiction," but you can call it whatever you want.
Regardless of what brings you to the MG and YA bookshelves, there's some amazing stuff to be found there right now. And while some of these books are simply sweet or fun reads, many of them lean into the richness and beauty of marginalized cultures and identities so that in addition to telling a good story, they're also celebrating and supporting diversity.
I do think it's worth noting that the vast majority of the books on this list fall into the sci-fi/fantasy category. While I'm certain my own tendency toward these genres is partly to blame for this, I also think it's interesting that there's so much happening in SFF for young readers. Not that it's surprising. After all, young readers love imaginative stories — I mean, think about fairy tales! — but it's really cool to see such powerhouse writers creating works for MG and YA audiences.
So whether you're looking for a book for a young reader in your life or just feeling particularly young at heart, I hope you'll enjoy these books as much as I do!