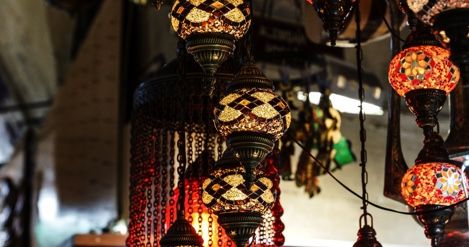 This content contains affiliate links. When you buy through these links, we may earn an affiliate commission.
This list of Middle Eastern and Indian-inspired YA fantasy for World of Fantasy Day is sponsored by Kingdom of Copper by S.A. Chakraborty.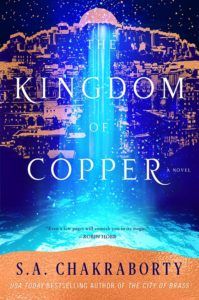 In Daevabad, djinn summon flames with the snap of a finger, blood can be dangerous as any spell, and a clever con artist from Cairo will alter the fate of a kingdom in the thrilling sequel to THE CITY OF BRASS. As Nahri carefully navigates life in the dangerous royal court, Ali has been exiled and must rely on the frightening abilities gifted to him by unpredictable spirits in order to survive. A new century approaches, but as the djinn gather for celebrations, a threat brews unseen in the desolate north, one that seeks the aid of an ancient warrior trapped between worlds.
---
The countries in the area that is called the "Middle East" represent a wide variety of traditions and folklore. Similarly, neighboring nations on the Indian subcontinent have thousands of years of history and culture that are diverse and occasionally intertwined. These cultures have their own mythical creatures, persons with mysterious powers, and tales of unimaginable deeds of strength. Many writers have found inspiration in these traditions passed down for more than a thousand years. The following writers have created their own fantastical worlds that bear resemblance to cultural myths and histories. These range from areas in and near India to countries like Morocco, Afghanistan, and Saudi Arabia.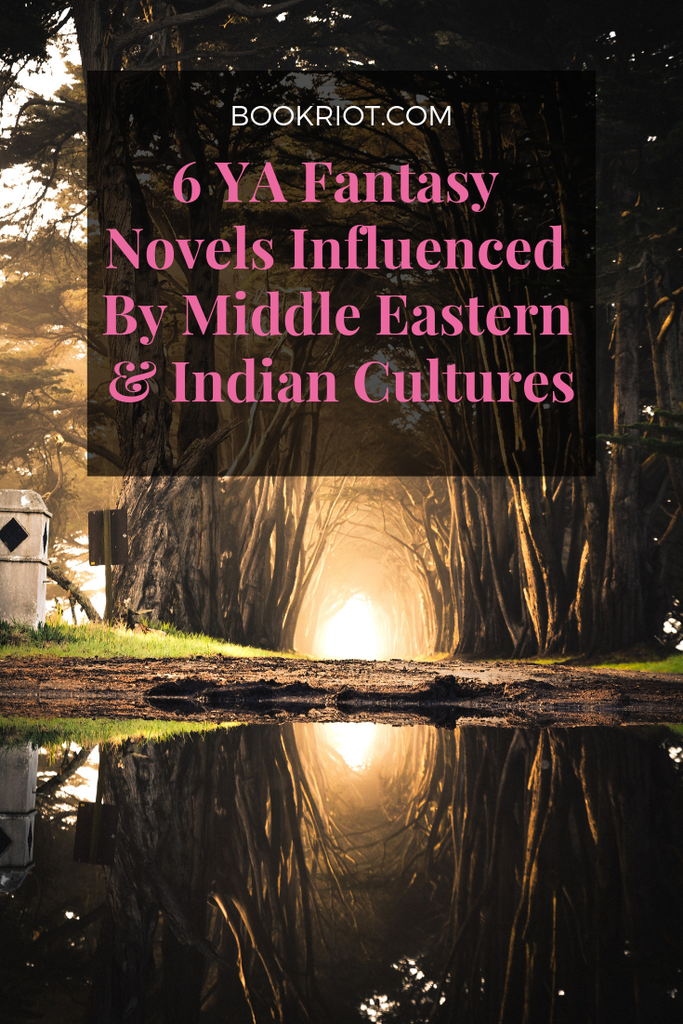 This novel includes a frame story of a storyteller in a prison, noting the importance of oral storytelling in many cultures in the Middle East. The stories are inspired by the tales of Joha (a well-known "wise fool" character in many traditional stories) as well as Shah's own family background in Afghanistan. Shah weaves various Middle Eastern traditions together with short stories that draw the reader further and further into a mythological and fantastical world. The tone, that of a spoken-word story shared in person, is part of the charm.
This story contains thoughtful, detailed characters and an interconnected web of both powerful humans and mystical creatures. Throne of the Crescent Moon creates a beautiful and interwoven tapestry of a story. The conflicts are as big as a nation-wide rebellion and as simple as the repartee between master and assistant "ghul hunters." The story ranges expertly from epic fantasy plot lines to characters with deep motivations to move toward a more just future. It's a pleasure to fall so fully into the world of a story.
If you've been waiting for an adventurous female heroine, look no further than Rebel of the Sands. Amani Al'Hiza is young, magical, and pretty lethal when she wants to be. Journeying across the desert helps her test her own mettle against a variety of terrifying creatures while learning a lot about herself. She also gets a taste of who that mysterious Rebel Prince is…This book creates an epic arc much like other fantasy novels. However, even when extremely complex and detailed, the story remains well-connected and all threads are woven together by the end.
While the setting in this book resembles ancient Rome's social classes most, the author actually took her inspiration from a real-life story of Kashmiri women who had all of their male relatives and husbands taken away from them. Weaving many influences from her life, Tahir tells the story of two students. Laia and Elias are from dramatically different backgrounds but must learn to work together. This epic fantasy story actually goes on in a sequel, A Torch Against the Night, though the conclusion to the first novel is impressive in its own right.
Blending fantasy, mythology, and realism, Wilson locates this masterpiece in an unnamed Middle Eastern country. There, cybersecurity is important to survival and thriving of certain groups. The main character, Alif, works as part hacker, part shield for his clients. A magical artifact enters the scene and we see that, despite modern-day plot and conflict, this story is connected to the traditions of the jinn and other mythological figures. An engrossing read that crosses all manner of genres.
This is a beautiful retelling of the story of the murderous king and the brave Scheherazade in 1001 Nights. Ahdieh sets up a world where her characters come to life vividly. We trust that Shazi will prevail through her own cleverness and ability to adapt, even in terrifying circumstances. Such bravery is always a tribute to the meaning and value of stories. A retelling of this famous story still reveals the depth of love that can be generated when one has the daring to dream about a different world.
Interested in more fantastical and mythologically influenced writing? Check out Book Riot's Middle Grades Fantasy Books About Indian Mythology and these 10 Great Fantasy Series From Around the World.