News
Michelle Obama's Memoir On Track to Become Most Successful Memoir Ever
This content contains affiliate links. When you buy through these links, we may earn an affiliate commission.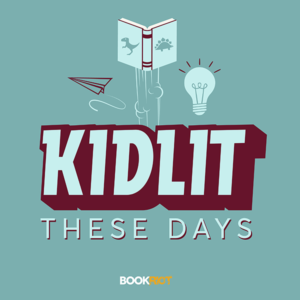 Love to read (or give) children's books? Check out our newest podcast, Kidlit These Days, hosted by author Karina Yan Glaser and children's librarian/podcaster Matthew Winner! Listen now on Apple Podcasts, Google Play, or the podcatcher of your choice.
---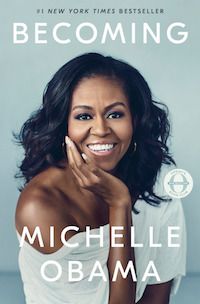 Former First Lady Michelle Obama made history last year when her memoir, Becoming, broke the record for most books sold in 2018. It was published on November 13, and broke the record in just 15 days. It is still the No. 1 hardcover nonfiction title on the New York Times' bestseller list and has been there for 18 weeks.
Now, months later, the book has sold nearly 10 million copies and boosted revenue for Bertelsmann SE (the media company that owns American publisher Penguin Random House) to its highest since 2007. The intimate memoir has been hailed "a modern classic" by Penguin Random House CEO Markus Dohle, and says that Becoming has the potential to become (hehe) the most successful memoir in history.
If it hasn't been said around here lately, Michelle Obama is a BAMF.
Michelle is on the tail-end of her record-breaking book tour, selling out stadiums and auditoriums across the United States, Canada, and Europe.
With the success of Becoming, PRH is hoping for a similar response with the former President's memoir, which is still in the early stages of development. PRH reportedly paid $65 million for both of the Obamas' books, extending a relationship they had had with Barack since his Senator days.
Looking for more Michelle Obama content? Oh, you've come to the right place.