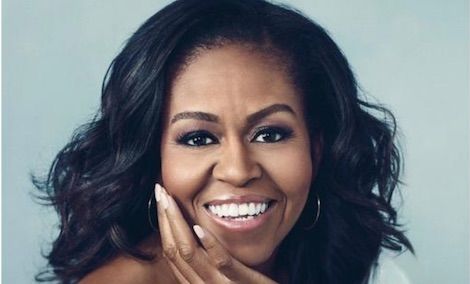 Opinion
Why Michelle Obama's Memoir BECOMING is Perfect for 20-Somethings
This content contains affiliate links. When you buy through these links, we may earn an affiliate commission.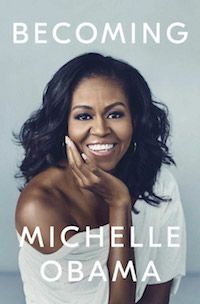 Michelle Obama released her memoir Becoming last week. As someone in her mid-20s, I didn't expect this book written by the former FLOTUS to resonate so strongly with my very much non-presidential life. I spend a lot of time thinking about the direction of my life and if I've invested my time in the right things. As Michelle says, "I was ambitious, though I didn't know exactly what I was shooting for."
Like many other 20-somethings, I read The Defining Decade in hopes it would provide a helpful outline for my future plans. It covers the exciting (and often stressful) uncertainty of our 20s. The book organizes life into three categories that are to be carefully cultivated: 1) love, 2) work, and 3) brain and body. The Defining Decade focuses on how to deliberately develop these aspects of your life in your 20s, because it sets the trajectory of your 30s, 40s, and beyond. As I was reading Becoming, I was struck by how Michelle conveys the importance of developing these aspects. Her memoir provides a grounded, real-life example of someone who has successfully nurtured each aspect from her 20s and how her experiences have contributed to her success as the 44th FLOTUS.
As a 20-something, I recommend taking notes from Michelle on how to live your best life, even if you don't consider yourself a badass powerhouse (yet).
Love
Michelle Obama is very purposeful about dating Barack. It is extremely fun to hear details about the development of their love life. I won't gush and spoil anything here, but my favorite story was Barack's proposal. More importantly, Michelle provides a realistic assessment of what it is like managing their relationship as two very ambitious individuals. Michelle is also very open about what was tough in their relationship. She gives several examples of how working on their communication and prioritizing herself and her daughters allowed the Obamas to succeed in constant high-pressure situations.
Work
Throughout her childhood and young adult life, Michelle dedicates herself to her education and career first. She describes both the challenges and opportunities she was given and how this impacted her many years later. Growing up, Michelle "picked up on the simple, encouraging correlation between how long [she] practiced and how much [she] achieved."
Despite her professional success as a lawyer in her 20s, Michelle also talks about how she was so focused on achieving goals, she didn't stop to ask if she should pursue the path she did. Many of us invest a lot of time and money into achieving our career goals and often wonder how to navigate the trade-off between money and passion. Michelle's stories and advice helped shed light on my own internal debates.
Her honesty about what it means to be black and a woman in America both acknowledges barriers and obstacles while remaining encouraging and motivating. Her experience being the only visible minority and sometimes the only woman in the room drives her to start initiatives to address these issues starting with children. She declares that "sameness breeds more sameness, until you make a thoughtful effort to counteract it".
Brain and Body
Finally, working out and eating healthy remain a priority throughout Michelle's early career through her Let's Move! initiative as First Lady. She describes the series of events that starts in her 20s and culminates with her managing a sustainable garden at the White House (that produces 2000 lbs of food). She underlines the importance of integrating exercise and heathy eating with examples from Barack and her own lives.
Becoming covers much more than Michelle's development in her 20s. It shows us how taking charge of our lives now will make us better prepared to overcome challenges and thrive in the decades to come. Any 20-something who hopes to become the happiest version of themselves should read Becoming.