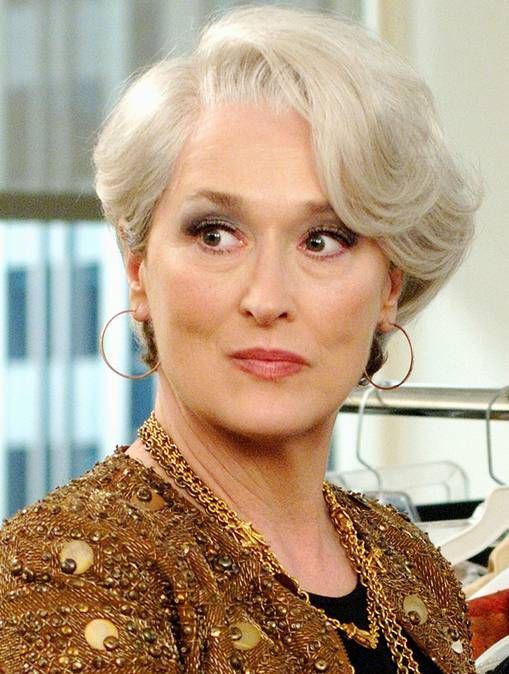 The recent news that Meryl Streep will be playing the Chief Elder in the upcoming film version of The Giver got me thinking about her other literary roles–and there are a bunch. Here are my 10 favorite.
____________________________
10. The French Lieutenant's Woman (1981)
No one does vaguely European accents like Streep, and we're going to have a bunch of them on this list. Here, Streep gets to play young, sexy, and outcast. She hasn't yet accrued the Streep patina of seriousness, and it's great to see her free and….easy.
(Based on the The French Lieutenant's Woman by John Fowles)
[youtube]https://www.youtube.com/watch?v=faqZLeLOdcU[/youtube]
9. Sophie's Choice (1982)
This might be ranked too low, but it's just so sad and the story is borderline emotionally manipulative. It's really the performance that Streep gives before this final scene that is great. Damaged, restrained, and almost noble.
(Based on Sophie's Choice by William Styron)
[youtube]https://www.youtube.com/watch?v=DZ9bht5H2p4[/youtube]
8. The Bridges of Madison County (1995)
In some ways, a bizarro-version of the character she played in The French Lieutenant's woman. As a devoted wife tempted by a hunky traveller, Streep gets to do what she does best: play virtuous torment.
(Based on The Bridges of Madison County by Robert James Waller)
[youtube]https://www.youtube.com/watch?v=AXiX5eN2OIA[/youtube]
7. The Hours (2002)
We're in a bit of a literary adaptation labyrinth here as Streep plays a character named Clarissa based on Mrs. Dalloway who is even called "Mrs. Dalloway" by her former lover, whom she is throwing a party for…kinda like Mrs. Dalloway. Allusion games aside, Streep is the center of a complicated movie about complicated women and holds it all together, even as she is falling apart.
(Based on The Hours by Michael Cunningham)
[youtube]https://www.youtube.com/watch?v=VydjoJkmOEc[/youtube]
6. Ironweed (1987)
Nicholson and Streep play hard-up alcoholic lovers. That's really I need to say. I like this movie more than most seem to, perhaps because I love the novel it's based on. You also get Streep singing an old-timey Tin Pan alley song thrown in for free. Underrated.
(Based on Ironweed by William Kennedy)
[youtube]https://www.youtube.com/watch?v=GczYecHWTqM[/youtube]
5. Kramer vs. Kramer (1979)
One thing you can say about Streep is that she often takes parts that might lead themselves to over-acting and she rarely, if ever, takes the bait. The scene below is a good capsule of her performance in Kramer vs. Kramer; uncannily authentic, relatable, and flawed. (I always like to see great actors play people on the witness stand; they get to play people who themselves are performing, often for their lives. Fascinating stuff.)
(Based on Kramer vs. Kramer by Avery Corman)
[youtube]https://www.youtube.com/watch?v=8HZ56REwh3o[/youtube]
4. Out of Africa (1985)
There are three principle pleasures of Out of Africa. Unbelievably beautiful scenery, Redford's hair, and Streep's Afrikaner narration. I could just listen to her speaking in this voice forever.
(based on Out of Africa by Isak Dinesen)
[youtube]https://www.youtube.com/watch?v=-NtpPdMGluE[/youtube]
3. Postcards from the Edge (1990)
You're going to see my bias in these top three picks for Steep cutting loose over Streep jerking tears. Fisher's novel gives her great purchase to be a little nuts, which is never a bad idea with a great actor.
(Based on Postcards from the Edge by Carrie Fisher)
[youtube]https://www.youtube.com/watch?v=NyfErKt_GDw[/youtube]
2. Adaptation (2002)
Alright, so Kauffman's screenplay is the star, but it's a road that leads to this totally unnecessary but fantastic scene of Meryl Streep playing a stoned Susan Orlean. As literary roles go, that's tough to beat.
(based on The Orchid Thief by Susan Orlean)
[youtube]https://www.youtube.com/watch?v=hPOrYF1SPj0[/youtube]
1. The Devil Wears Prada (2006)
Is this a controversial choice? Well, it shouldn't be. Streep in full Manhattan powerbroker villain mode is just too damn fun. When she destroys her employees, somehow you are pulling for her, which seems impossible. She's the Darth Vader of the fashion world.
(based on The Devil Wears Prada by Lauren Weisberger)
[youtube]https://www.youtube.com/watch?v=1LVptO7o4L8[/youtube]
____________________________
Sign up for our newsletter to have the best of Book Riot delivered straight to your inbox every two weeks. No spam. We promise.
To keep up with Book Riot on a daily basis, follow us on Twitter, like us on Facebook, , and subscribe to the Book Riot podcast in iTunes or via RSS. So much bookish goodness–all day, every day.