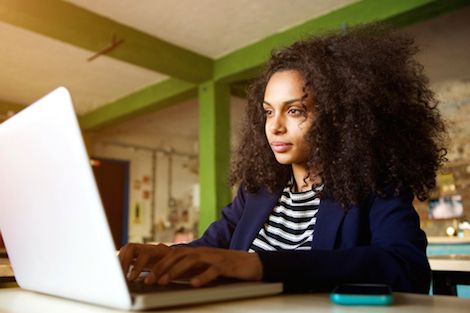 Sites We Like
Representation Matters: Mentorship for People of Color in Publishing
"Lee and Low's 2015 Diversity Baseline Survey [shows that] only 21% of publishing staff describe themselves as African American, Native American/Alaskan Native, Asian, Hispanic, Latino, Middle Eastern, or Multiracial."
—Representation Matters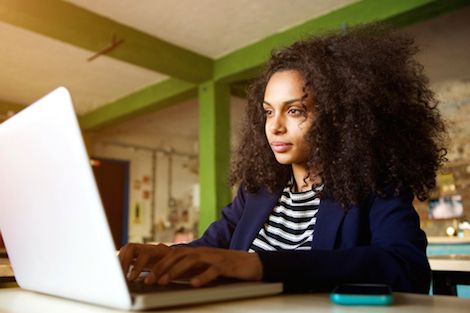 You might notice that this number, 21%, is a problem, since a much higher percentage of the world at large self-identifies as the aforementioned ethnicities! This lack of diversity in the publishing world is why editors from the big five and independent publishing houses formed Representation Matters.
Representation Matters is a mentorship program designed to increase diversity in a predominantly white industry. Their website says, "It's not just about being fair; it's about keeping the publishing industry relevant, viable, and the source of the best possible books." The program currently focuses only on the editorial side, but they seem to be in the process of expanding to other branches in the near future, as well.
Another great thing about Representation Matters is that all mentors are volunteer-based—which, to me, means that they deeply believe in this project and its goals. Each mentoring team consists of two editors, one senior and one junior, who guide self-identified people of color into success in the publishing industry. The program lasts for a minimum of six-months, and that time period consists of a minimum of six meetings. The forms of those meetings are determined by the mentee—they can be interviews, question-and-answer sessions, et cetera.
Most of these professional relationships extend past their minimum requirements, though, and the mentee sets the tone of the meetings. Representation Matters says that mentors can help in "crafting resume and cover letters, making connections with other industry professionals, job recommendations, [and] advice about breaking into the industry." If and when the mentee gets hired, the relationship also can extend professionally and informally.
The idea of "breaking into the industry" is partly why Representation Matters has both a senior and junior on each mentee's team: they provide valuable insight from multiple perspectives. The senior editor helps by recommending the mentee to open positions and sharing their expertise based on their experience, and the junior editor helps by providing current insight and more "on-the-ground advice."
If you're interested in applying, click here. The program is open to people who self-identify as persons of color. You can be a student or intern, but it's not necessary. You don't even have to live in New York City, since the mentorship can take place remotely. Representation Matters says that their "ideal applicants are readers, writers, and book lovers with a genuine interest in pursuing a career in publishing." If this opportunity piques your interest, you might want to read the success stories of those who have participated Representation Matters, as well, since their range is significant. Here's a list, too, of internships for those who qualify.
For more information about this important mentorship program, check out Representation Matters's official website, and apply!
Looking for more? Check out these discussions on representation in publishing.