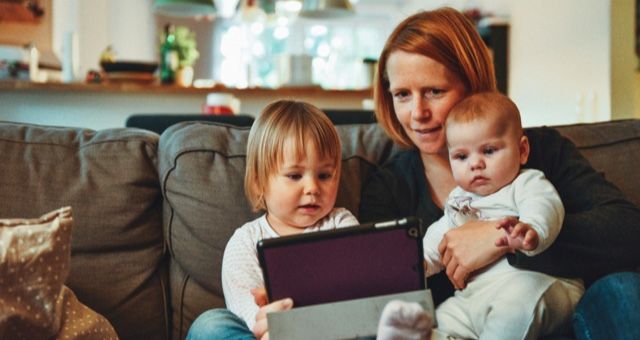 Children's
Memorable Children's Books (At Least for This Adult)
This content contains affiliate links. When you buy through these links, we may earn an affiliate commission.
One of my grandmothers always gave us new pajamas and books when we visited her. While I liked the idea of new clothes, the sizing was difficult to get right and I often did not fit into those thoughtfully chosen items. In the end though, I was not disappointed because she always managed to pick memorable children's books. She may have favored the Caldecott Medal winners—I don't remember anymore—but I was interested in reading almost everything she gave me. She was a regular reader in Spanish and English for most of her life, and I somehow never realized how good her taste was until much later.
Now that I am older, I know she must have chosen her book gifts with much care and I try to choose as wisely as she did. And as soon as I started reading children's books again as an adult, I was full of opinions. Here are some that guide me in searching for books for tiny or not so tiny humans.
The Importance of the Illustrator
First, memorable children's books have a beautiful synergy between the words and illustrations. This is difficult to create and stunning to read when it comes together. There are, of course, what I think of as classics of children's literature, like Shel Silverstein's The Giving Tree, Maurice Sendak's Where the Wild Things Are, and Ezra Jack Keats's The Snowy Day. To this, I would add The Peach Boy (or Momotaro), which was a classic in my household and one I still remember from my childhood.
However, my late-in-life discovery of Mem Fox and Julie Vivas's Possum Magic made me realize how much more there is to explore. Grandma Poss and little Hush live together in a world of magic, adventure, and danger. When Grandma Poss makes Hush invisible to hide her from snakes, she finds that she cannot remember the proper spell to make Hush visible again. All she remembers is that it has something to do with people food. The search for a cure sends them on a culinary tour of Australia and sent me searching for more information about foods that were unfamiliar to me, like Lamingtons and Anzac biscuits. Growing up in the U.S., I did not hear about this author or illustrator until I was an adult, and clearly I have some catching up to do.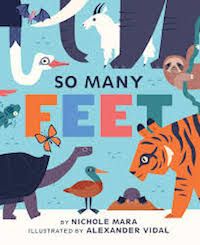 I also enjoyed So Many Feet written by Nichole Mara and illustrated wonderfully by Alexander Vidal. Vidal's very clean design aesthetic is beautiful and memorable. I learned a lot about different animal feet—including blue feet and sticky feet. At the end, the book asks little readers if their feet can do all of these things too, which is a nice question to pose to the little audience members in a read aloud.
Simplified Classics for Kids and Adults
Another solid choice in memorable children's books is Holman Wang and Jack Wang's Cozy Classics series. I would never have thought War and Peace could be reduced down to a few words and some felt needlework illustrations, but these are excellent. The illustrations are amazingly detailed and I realize this is odd to write about something made of felt, but to me they seem life-like. I was happy to read these multiple times and look at the needlework again and again. And of course, if you want to introduce some little ones to stories like Pride & Prejudice or Les Misérables before they hit kindergarten, you should get your hands on these books.
A Bit of Mystery for Kids
Personally, I also look for a little bit of mystery. Another gem I stumbled upon in the children's section is Mrs. Muffly's Monster by Sarah Dyer. The narrator explains that Mrs. Muffly has not been seen for a while and no one knows why. Before she went missing, she was out doing her shopping. Whimsical illustrations take the reader through Mrs. Muffly's list. First, she buys in bulk, procuring enormous quantities of flour, butter, and jam. She buys multiple dozens of eggs and whatever else she needs. Finally she zips home on her motorcycle, pulling a small mountain of sugar behind her.
The monster of the title is blue and spiky, lovable and perhaps a little scary. As a result, the reader has to keep guessing what has happened to poor Mrs. Muffly. To explain the quantities on her shopping list, the narrator imagines Mrs. Muffly needs these foods for her monster. The spiky blue creature softens its skin with huge amounts of butter. It also enjoys taking deep "jam baths" (leading to giggles in this household since a jam bath would make you very sticky!). Spoiler alert so look away now if you do not want to know: Mrs. Muffly is making a giant cake. She enters it into a cake baking contest and the narrator imagines that she did not bake this cake by herself. The author also added a short recipe at the end for readers to prepare with their little monsters.
The Benefits of Having Different Friends
After the much-loved antics of Mrs. Muffly and her monster, I came across Room on the Broom by Julia Donaldson and illustrated by Axel Scheffler. Many readers will recognize Donaldson from her very popular books like The Gruffalo or The Gruffalo's Child. These are rhyming stories about a creature who looks like a monster and a clever mouse. However, she has also written so many more adventures for younger readers.
Room on the Broom begins with a witch riding along in the sky, as witches do. She is stopped by different animals who want to join her and she gladly takes them all with her. Eventually, a monster pops up and wants to eat her. Without spoiling exactly how this happens, let's just say that her inclusiveness of her different friends works to her advantage.
Poop Humor
If you are in the mood for a little bit of humor of the scatological kind, I found The Dinosaur That Pooped a Planet! (by authors Tom Fletcher and Dougie Poynter and illustrator Garry Parsons) worked well with my target audience and was a memorable children's book that drew a lot of giggles. Given the rather transparent title, I do not know if an explanation is really necessary. It's a classic story: boy meets and befriends dinosaur. They launch themselves out into space and the dinosaur eventually becomes ravenously hungry. The boy has forgotten their lunches at home so the dinosaur eats whatever is at hand (think rocket ships and planets) and eventually he poops them back to earth. The end. Thankfully, there is an entire series of these.
Forget Poop Humor
Perhaps poop doesn't make you laugh. Don't worry, this is a no judgment zone. Read whatever you like.
If you need a calming respite from pooping dinosaurs, I suggest you luxuriate in Time for Bed, Miyuki. Roxane Marie Galliez wrote the text and the enormously talented Seng Soun Ratanavanh illustrated it. It is quiet and calming, and the illustrations are exquisite.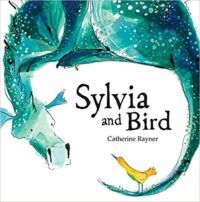 You could also try Catherine Rayner's Sylvia and Bird for another quiet story and lovely illustrations. Hopefully it will make this one of your favorite memorable children's books. Get copies of this and Time for Bed, Miyuki, and you will see what I mean. If you want something for younger readers specifically, you could also consider a baby book subscription box.

Babies And Tacos
And one last point, if I may: we cannot forget the universal appeal of babies and tacos. For tiny humans, I like Global Babies (also available in Spanish); it has a portrait of each baby with their country and will fall into the category of memorable children's books for most.
The small human I read it to surprised me and actually remembered many of the babies' countries on subsequent readings. Of course, I would like to attribute this to my exceptional reading skills, but it probably has more to do with the fact that small humans' brains are like sponges. And just as babies are inherently lovable so are tacos. We know since even dragons love them. Wait, why do dragons love tacos? Never fear, if you somehow missed that lesson in school, Adam Rubin and Daniel Salmieri's best-selling Dragons Love Tacos or Dragons Love Tacos 2 will bring you right up to speed in English or Spanish.