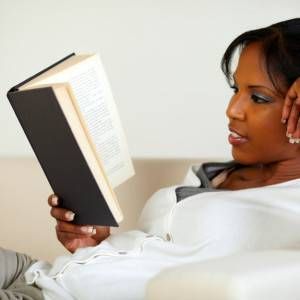 This content contains affiliate links. When you buy through these links, we may earn an affiliate commission.
Like Leila and Annika, I'm being intentional about reading primarily — if not entirely –books by women authors. Part of it is that's what I naturally gravitate toward, and part of it is exactly as Leila notes: there are so many great voices out there, with such respect for girls' and women's stories, it feels like it's going to be an incredible indulgence. Over the course of this past year, I've tried to be better about reading memoirs by women and more specifically, memoirs by women of color.
Choosing to focus on picking up and listening to memoirs by women of color has made me a better listener and a better observer of the world around me, especially since the world around me is one I experience through my own eyes as a white woman. Reading experiences of women without this privilege makes me pause and reflect in ways I never have before.
Because we're in an era of rich memoir publishing, I thought I'd do a round-up of solid, thought-provoking memoirs by women of color. I'd love any additions you might have to this list, as these books are going to continue to fill my shelves and my head with rich, powerful voices I want to let in and think about. I've included young adult memoirs, as well as adult memoirs, and in many cases, if not most, there's perfect crossover appeal on either side. This is a mix of older titles and newer ones, and I've purposefully avoided including very obvious and well-known titles.
Taking Flight: From War Orphan to Star Ballerina by Michaela DePrince
The extraordinary memoir of Michaela DePrince, a young dancer who escaped war-torn Sierra Leone for the rarefied heights of American ballet.
Michaela DePrince was known as girl Number 27 at the orphanage, where she was abandoned at a young age and tormented as a "devil child" for a skin condition that makes her skin appear spotted. But it was at the orphanage that Michaela would find a picture of a beautiful ballerina en pointe that would help change the course of her life.

At the age of four, Michaela was adopted by an American family, who encouraged her love of dancing and enrolled her in classes. She went on to study at the Jacqueline Kennedy Onassis School at the American Ballet Theatre and is currently a member of the Dutch National Ballet's junior company. She has appeared in the ballet documentary "First Position," as well as on "Dancing with the Stars, Good Morning America," and "Nightline."

In this engaging, moving, and unforgettable memoir, Michaela shares her dramatic journey from an orphan in West Africa to becoming one of ballet's most exciting rising stars.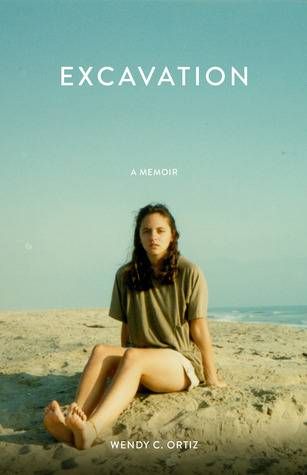 Excavation by Wendy C. Ortiz
Wendy C. Ortiz was an only child and a bookish, insecure girl living with alcoholic parents in the San Fernando Valley of Los Angeles in the late 1980s and early 1990s. Her relationship with a charming and deeply flawed private school teacher fifteen years her senior appeared to give her the kind of power teenagers wish for, regardless of consequences. Her teacher—now a registered sex offender—continually encouraged her passion for writing while making her promise she was not leaving any written record about their dangerous sexual relationship. This conflicted relationship with her teacher may have been just five years long, but would imprint itself on her and her later relationships, queer and straight, for the rest of her life.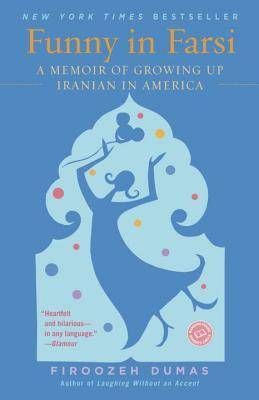 Funny in Farsi by Firoozeh Dumas
In 1972, when she was seven, Firoozeh Dumas and her family moved from Iran to Southern California, arriving with no firsthand knowledge of this country beyond her father's glowing memories of his graduate school years here. More family soon followed, and the clan has been here ever since. Funny in Farsi chronicles the American journey of Dumas's wonderfully engaging family: her engineer father, a sweetly quixotic dreamer who first sought riches on Bowling for Dollars and in Las Vegas, and later lost his job during the Iranian revolution; her elegant mother, who never fully mastered English (nor cared to); her uncle, who combated the effects of American fast food with an army of miraculous American weight-loss gadgets; and Firoozeh herself, who as a girl changed her name to Julie, and who encountered a second wave of culture shock when she met and married a Frenchman, becoming part of a one-couple melting pot.
Bound Feet and Western Dress by Pang-Mei Natasha Chang
"In China, a woman is nothing." Thus begins this harrowing dual memoir that braids the story of Chinese-American Pang-Mei's own search for identity with the dramatic tale of her great-aunt, Chang Yuyi, born at the turn of the century in tradition-bound China. In alternating voices, Pang-Mei captivates the reader as she tells the story of Yuyi's battle with her mother to stop the painful foot-binding process, the first in a series of rebellions that marked her extraordinary life. This deeply textured portrait of Chinese life in the perilous years between the fall of the last emperor and the Communist Revolution captures, above all, the struggle of fiercely independent women emerging from centuries of customs and ideals, both subtle and pronounced.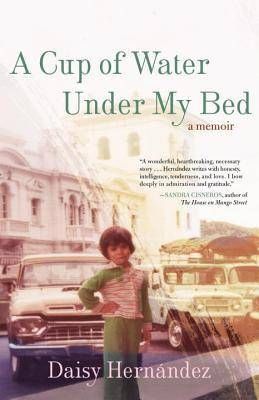 A Cup of Water Under My Bed by Daisy Hernández
In this lyrical coming-of-age memoir, Daisy Hernández chronicles what the women in her Cuban-Colombian family taught her about love, money, and race. Her mother warns her about envidia and men who seduce you with pastries, while one tía bemoans that her niece is turning out to be "una india" instead of an American. Another auntie instructs that when two people are close, they are bound to become like uña y mugre, fingernails and dirt, and that no, Daisy's father is not godless. He's simply praying to a candy dish that can be traced back to Africa.
These lessons—rooted in women's experiences of migration, colonization,y cariño—define in evocative detail what it means to grow up female in an immigrant home. In one story, Daisy sets out to defy the dictates of race and class that preoccupy her mother and tías, but dating women and transmen, and coming to identify as bisexual, leads her to unexpected questions. In another piece, NAFTA shuts local factories in her hometown on the outskirts of New York City, and she begins translating unemployment forms for her parents, moving between English and Spanish, as well as private and collective fears. In prose that is both memoir and commentary, Daisy reflects on reporting for the New York Times as the paper is rocked by the biggest plagiarism scandal in its history and plunged into debates about the role of race in the newsroom.
Dirty River: A Queer Femme of Color Dreaming Her Way Home by Leah Lakshmi Piepzna-Samarsinna
In 1996, poet Leah Lakshmi Piepzna-Samarasinha ran away from America with two backpacks and ended up in Canada, where she discovered queer anarchopunk love and revolution, yet remained haunted by the reasons she left home in the first place. This passionate and riveting memoir is a mixtape of dreams and nightmares, of immigration court lineups and queer South Asian dance nights; it reveals how a disabled queer woman of color and abuse survivor navigates the dirty river of the past and, as the subtitle suggests, "dreams her way home."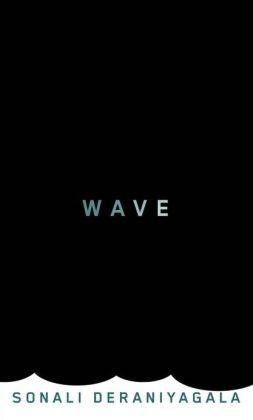 Wave by Sonali Deraniyagala
On the morning of December 26, 2004, on the southern coast of Sri Lanka, Sonali Deraniyagala lost her parents, her husband, and her two young sons in the tsunami she miraculously survived. In this brave and searingly frank memoir, she describes those first horrifying moments and her long journey since. She has written an engrossing, unsentimental, beautifully poised account: as she struggles through the first months following the tragedy, furiously clenched against a reality that she cannot face and cannot deny; and then, over the ensuing years, as she emerges reluctantly, slowly allowing her memory to take her back through the rich and joyous life she's mourning, from her family's home in London, to the birth of her children, to the year she met her English husband at Cambridge, to her childhood in Colombo; all the while learning the difficult balance between the almost unbearable reminders of her loss and the need to keep her family, somehow, still alive within her.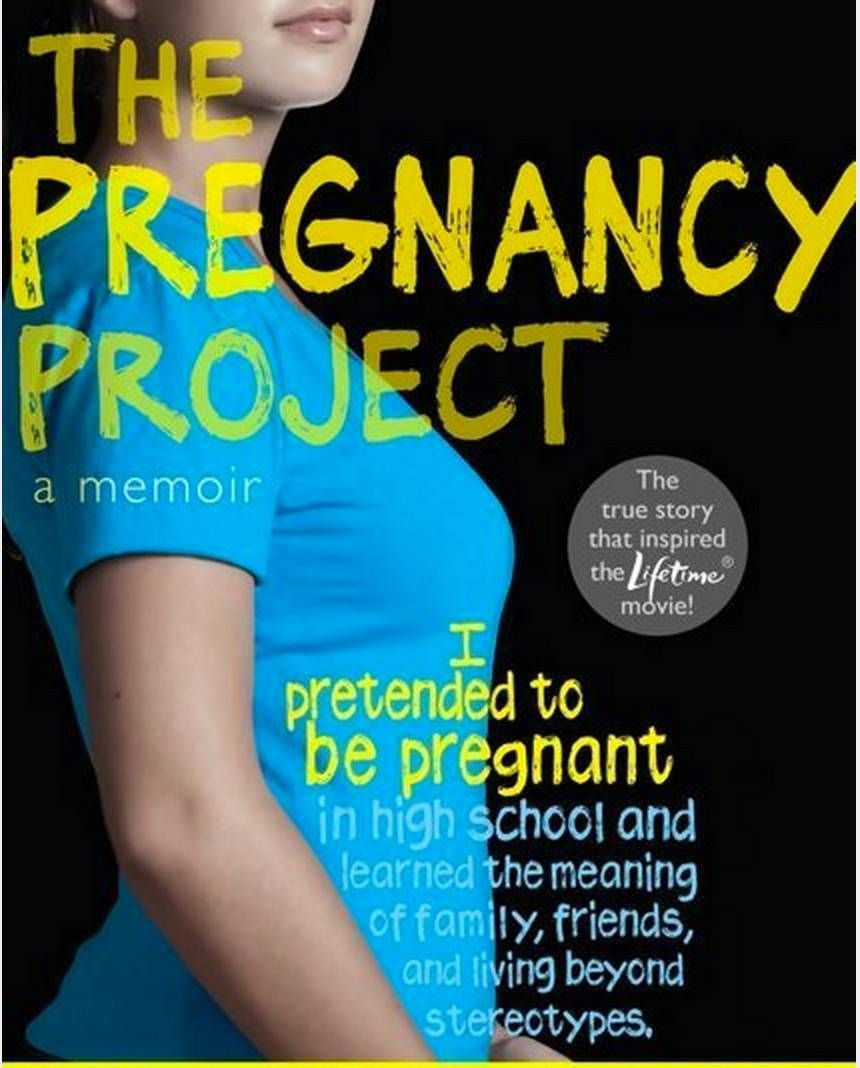 The Pregnancy Project by Gaby Rodriguez
Growing up, Gaby Rodriguez was often told she would end up a teen mom. After all, her mother and her older sisters had gotten pregnant as teenagers; from an outsider's perspective, it was practically a family tradition. Gaby had ambitions that didn't include teen motherhood. But she wondered: how would she be treated if she "lived down" to others' expectations? Would everyone ignore the years she put into being a good student and see her as just another pregnant teen statistic with no future? These questions sparked Gaby's school project: faking her own pregnancy as a high school senior to see how her family, friends, and community would react. What she learned changed her life forever, and made international headlines in the process.
In The Pregnancy Project, Gaby details how she was able to fake her own pregnancy—hiding the truth from even her siblings and boyfriend's parents—and reveals all that she learned from the experience. But more than that, Gaby's story is about fighting stereotypes, and how one girl found the strength to come out from the shadow of low expectations to forge a bright future for herself.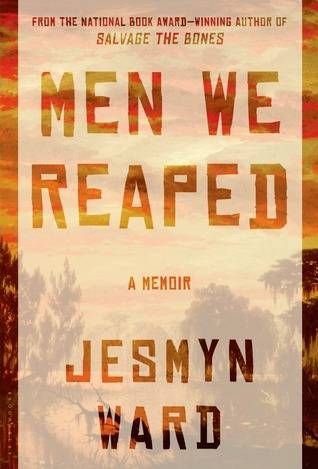 Men We Reaped by Jesmyn Ward
In five years, Jesmyn Ward lost five young men in her life—to drugs, accidents, suicide, and the bad luck that can follow people who live in poverty, particularly black men. Dealing with these losses, one after another, made Jesmyn ask the question: Why? And as she began to write about the experience of living through all the dying, she realized the truth—and it took her breath away. Her brother and her friends all died because of who they were and where they were from, because they lived with a history of racism and economic struggle that fostered drug addiction and the dissolution of family and relationships. Jesmyn says the answer was so obvious she felt stupid for not seeing it. But it nagged at her until she knew she had to write about her community, to write their stories and her own.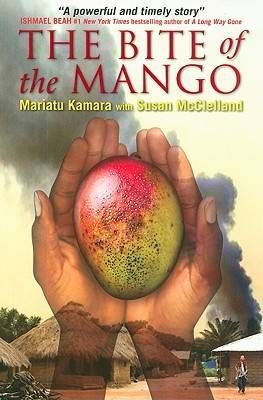 The Bite of Mango by Mariatu Kamara
As a child in a small rural village in Sierra Leone, Mariatu Kamara lived peacefully surrounded by family and friends. Rumors of rebel attacks were no more than a distant worry.
But when 12-year-old Mariatu set out for a neighboring village, she never arrived. Heavily armed rebel soldiers, many no older than children themselves, attacked and tortured Mariatu. During this brutal act of senseless violence they cut off both her hands.
Stumbling through the countryside, Mariatu miraculously survived. The sweet taste of a mango, her first food after the attack, reaffirmed her desire to live, but the challenge of clutching the fruit in her bloodied arms reinforced the grim new reality that stood before her. With no parents or living adult to support her and living in a refugee camp, she turned to begging in the streets of Freetown.
In this gripping and heartbreaking true story, Mariatu shares with readers the details of the brutal attack, its aftermath and her eventual arrival in Toronto. There she began to pull together the pieces of her broken life with courage, astonishing resilience and hope.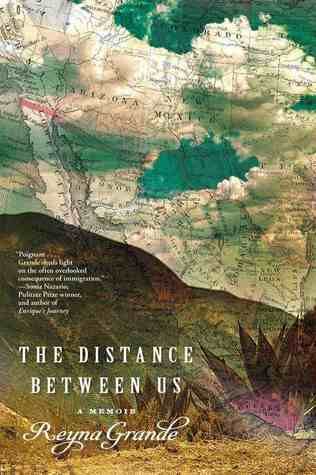 The Distance Between Us by Reyna Grande
When Reyna Grande's father leaves his wife and three children behind in a village in Mexico to make the dangerous trek across the border to the United States, he promises he will soon return from "El Otro Lado" (The Other Side) with enough money to build them a dream house where they can all live together. His promises become harder to believe as months turn into years. When he summons his wife to join him, Reyna and her siblings are deposited in the already overburdened household of their stern, unsmiling grandmother.
The three siblings are forced to look out for themselves; in childish games they find a way to forget the pain of abandonment and learn to solve very adult problems. When their mother at last returns, the reunion sets the stage for a dramatic new chapter in Reyna's young life: her own journey to "El Otro Lado" to live with the man who has haunted her imagination for years, her long-absent father.
Becoming Maria: Love and Chaos in the South Bronx by Maria Manzano
Set in the 1950s in the Bronx, this is the story of a girl with a dream. Emmy award-winning actress and writer Sonia Manzano plunges us into the daily lives of a Latino family that is loving–and troubled. This is Sonia's own story rendered with an unforgettable narrative power. When readers meet young Sonia, she is a child living amidst the squalor of a boisterous home that is filled with noisy relatives and nosy neighbors. Each day she is glued to the TV screen that blots out the painful realities of her existence and also illuminates the possibilities that lie ahead. But–click!–when the TV goes off, Sonia is taken back to real-life–the cramped, colorful world of her neighborhood and an alcoholic father. But it is Sonia's dream of becoming an actress that keeps her afloat among the turbulence of her life and times. Spiced with culture, heartache, and humor, this memoir paints a lasting portrait of a girl's resilience as she grows up to become an inspiration to millions.