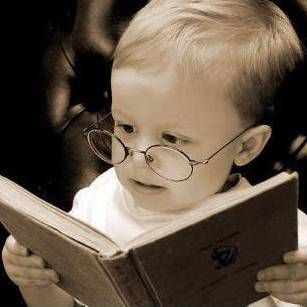 Parents Just Don't Understand: Memoirs For Kids Of All Ages
This content contains affiliate links. When you buy through these links, we may earn an affiliate commission.
This is a guest post from Karina Glaser. Originally from California, Karina came to New York City for college and has stuck around for nearly twenty years. She has had a varied career teaching and implementing literacy programs in family homeless shelters and recruiting healthcare professionals to volunteer in under resourced areas around the world. Now as a mother, one of her proudest achievements is raising two kids who can't go anywhere without a book. She lives in Harlem with her husband, two daughters, dog, cat, and house rabbit. Follow her on Twitter @KarinaYanGlaser.
____________________
At the end of 2014, my father-in-law gave my six-year-old daughter a 2015 Cedar Point Federal Credit Union Pocket Pal Calendar. It is about six inches tall and four inches wide, and the cover is black with gold letters and has a little pocket to slip in a pen. Inside the notebook is the full year in one-week spreads with space to write appointments for each day. He suggested my daughter could use it to write down the things she did and thought about each day.
My daughter and her grandfather are kindred spirits, and she took to his suggestion immediately. Every night before she goes to bed, she jots a little note. The other day, I asked if I could read it. She handed it over.
I started at the beginning, and to be truthful, her life as recorded in this calendar wasn't that interesting. Here are some of her entries:
Monday, January 12: School again
Tuesday, January 13: School
Wednesday, January 14: School
But then:
Thursday, January 15: School. Xavier* wants to marry me. P.U.
Friday, January 16: Xavier* says that he asked me to mary (sic) him yesterday and I said yes and he is wrong. P.S. I still think P.U. about that.
Saturday, January 17: I found a penny.
Wait, what? She got a marriage proposal? She was caught in a tangled web of lies? She found a penny?
Her life was more interesting life than I thought.
Her journal got me thinking about childhood stories. Both of my daughters are completely obsessed about stories from their parents' childhood. Thankfully, my husband is the King of Stories From When He Was a Little Boy, and he never lacks for material. He tells them stories of throwing rocks with his two brothers through a multi-paned window, making sure that no piece of glass was left behind (yes, they got in huge trouble when they were discovered). He shares about riding his tricycle on the driveway in woodsy southern Maryland while winking at his step-mom and her sister every time he passed by (he had a crush on that aunt, by the way). And he tells stories of jumping off the roof of his house, which my daughters find so delightful and I find absolutely terrifying because I wonder if they will follow his example.
Children have such interesting lives, and children love hearing the stories of when adults were children. Which is why I'm always so grateful to find memoirs about childhood to read to my daughters.
For lovers of Tomie dePaola, check out his 26 Fairmount Avenue chapter book series. Before he won a Caldecott Honor for Strega Nona, he was a five-year-old boy drawing in chalk on the plasterboard walls of the unfinished house his family was building. He writes these books with impeccable memory and truly with a child's voice. They are charming, funny books that are perfect to read aloud.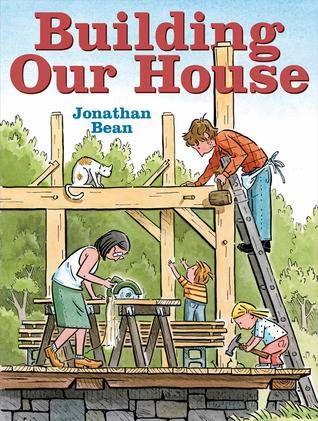 Building Our House, a picture book by Jonathan Bean, is not technically a memoir but it is a retelling of an experience of the author's family building their home when he was young. The end pages include photos from the author's own home building experience.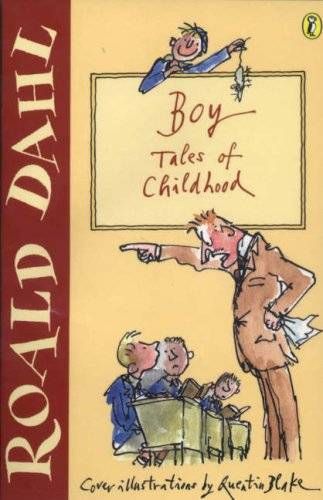 After reading Charlie and the Chocolate Factory, Matilda, The BFG, and James and the Giant Peach, all books written by the incomparable Roald Dahl, my older daughter asked, "Where does he get all those ideas?" Well, it turns out he was very much inspired by his own life, which you can read about in his memoir, Boy.
For older kids, take a look at Popular: Vintage Wisdom for a Modern Geek, a memoir by fifteen-year-old Maya Van Wagenen about her eighth grade year. She comes across Betty Cornell's Teenage Popularity Guide, and each month she tackles a topic designed to help her rise from "Substitute Teacher Status" (Popularity Scale Negative Three) to Volleyball Girls (Popularity Scale Ten).
I Am Malala: How One Girl Stood Up for Education and Changed the World (Young Readers Edition) by Malala Yousafzai tells her story of growing up in Pakistan. It doesn't skimp on the reality of her story, but the young reader's version fills it out more with anecdotes that children from any background or culture can relate to.
I hope my father-in-law will continue to send my daughter Cedar Point Federal Credit Union Pocket Pal Calendars each year, and I hope she will continue writing in them. Not just so I can keep an eye on the marriage proposal situation, but because it's important to remember the mundane details about our lives as well as the stories we can point to and say, "That moment changed my life."
*Name has been changed to protect his identity.
____________________
Like chattin' up other readers and keeping track of your books on Goodreads? So do we! Come give us a follow.