Nonfiction
10 Memoirs By Women in the Culinary World
This content contains affiliate links. When you buy through these links, we may earn an affiliate commission.
This is a guest post from Pierce Alquist. Pierce is a transplanted New Yorker living and working in the publishing scene in Boston. She's a literature in translation devotee and reviewer and lover of small, independent presses. In her free time she's a voracious traveler and foodie. Follow her on Twitter @PierceAlquist.
---
The long-awaited memoir from culinary icon and food activist Alice Waters, Coming to My Senses: The Making of a Counterculture Cook, hit stands in September. To celebrate, I've collected ten memoirs written by remarkable women in the culinary world, from chefs and restaurateurs to food writers, cookbook authors, and more!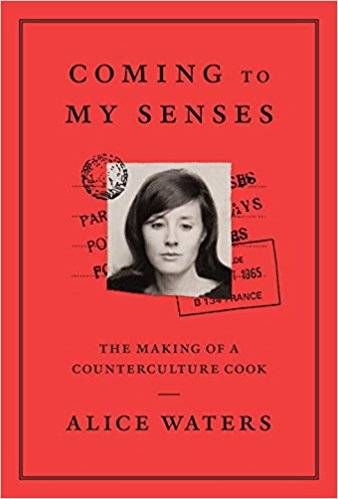 Coming to My Senses: The Making of a Counterculture Cook by Alice Waters—In this hotly anticipated memoir, Alice Waters reveals the beginnings of the legendary Chez Panisse.
Climbing the Mango Trees: A Memoir of a Childhood in India by Madhur Jaffrey—Madhur Jaffrey is without a doubt one of the most well-respected experts on Indian food and cooking. This delightful memoir of her childhood is a "testament to the power of food to evoke memory."
Out of Line: A Life of Playing with Fire by Barbara Lynch—Barbara Lynch recounts her rise from her tough South Boston "Southie" childhood to her culinary empire today.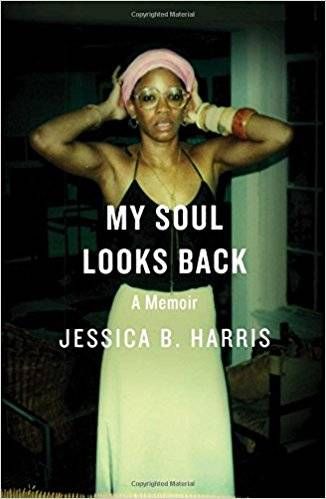 My Soul Looks Back: A Memoir by Jessica B. Harris—Jessica B. Harris is the author of numerous critically acclaimed cookbooks documenting the foods and foodways of the African Diaspora. In My Soul Looks Back she looks back at "the vibrant New York City of her youth, where her social circle included Maya Angelou, James Baldwin, and other members of the Black intelligentsia." Although it's not strictly a food memoir, it's a definite must-read.
Shark's Fin and Sichuan Pepper: A Sweet-Sour Memoir of Eating in China by Fuchsia Dunlop—An extraordinary memoir of eating and cooking in China by celebrated British food writer Fuchsia Dunlop. (Note: With its scenes of Sichuanese food markets and elite Chinese culinary schools, and Dunlop's honest look at the greed, corruption, and environmental impact of the industry, this memoir might be my favorite on the list.)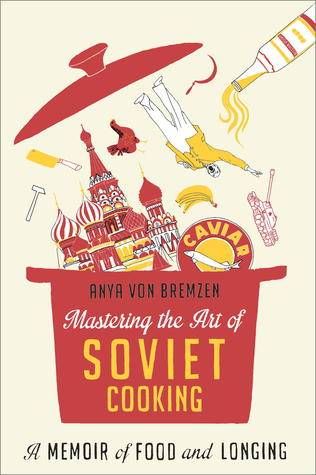 Mastering the Art of Soviet Cooking: A Memoir of Food and Longing by Anya Von Bremzen—Food writer Anya Von Bremzen eats and cooks her way through seven decades (and three generations) of the Soviet experience, "brilliantly illuminat[ing] the history and culture of a vanished empire."
Blood, Bones & Butter: The Inadvertent Education of a Reluctant Chef by Gabrielle Hamilton—One of the most popular and bestselling chef memoirs, Gabrielle Hamilton's Blood, Bones & Butter is a raw and intimate account of Hamilton's life and the unconventional journey that led to the opening of her restaurant Prune.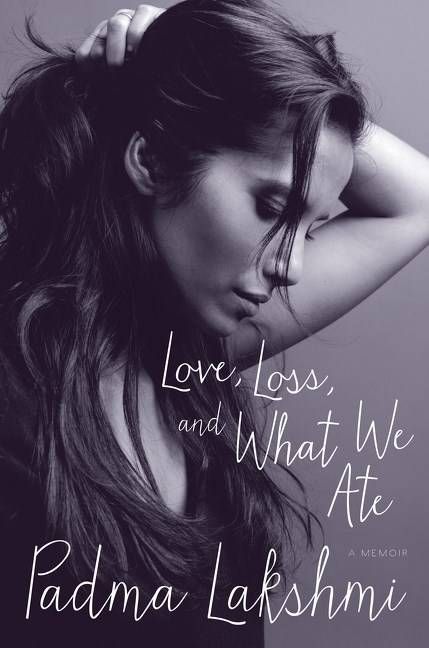 Love, Loss, and What We Ate: A Memoir by Padma Lakshmi—"A vivid memoir of food and family, survival and triumph, Love, Loss, and What We Ate traces the arc of Padma Lakshmi's unlikely path from an immigrant childhood to a complicated life in front of the camera."
Tender at the Bone: Growing Up at the Table by Ruth Reichl—In my notes I've written "Pick one Ruth Reichl memoir (How??!!)." I picked Tender at the Bone, Ruth Reichl's coming-of-age story about her family and her passion for food, but I'd recommend all of her beautiful memoirs.
I Hear She's a Real Bitch by Jen Agg—Toronto-based restaurateur Jen Agg is a force to be reckoned with and her memoir is an equally compelling story of food, business, and the need for change in the restaurant industry. It's "more than just a story about starting a restaurant: it is a rallying cry for a feminist revolution in the culinary world."