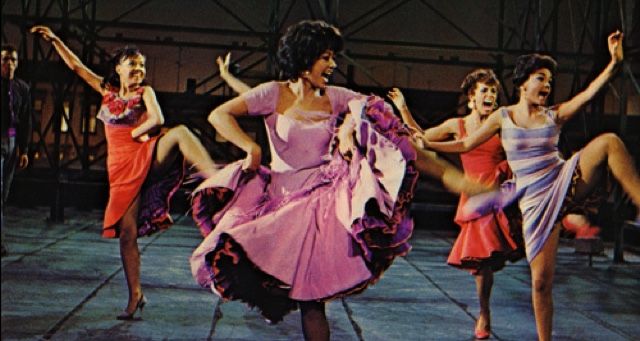 Lists
5 Autobiographies or Memoirs by Latina Actresses Gracing Your Screens
This content contains affiliate links. When you buy through these links, we may earn an affiliate commission.
The movie and film industry is a lucrative business full of creative people; they make sets, put together costumes, direct, and work a lot of other jobs. No role is more visible than the actors.
They are the entertainers that give life to characters that viewers might love to hate, run away from in their nightmares, or admire endlessly. Actor Noah Centineo became the "Internet's Boyfriend" after appearing in the To All the Boys I've Loved Before movie; and who doesn't remember Amanda Seyfried saying "On Wednesday we wear pink," in the movie Mean Girls, based on the book Queen Bees and Wannabees.
Latinx people and their stories are underrepresented onscreen, yet despite the odds some Latina actors have had influential careers. Viewers often associate actors with their most famous roles, but sometimes their real life stories are more interesting than any fictional character that they've played.
Many people might know Raquel Welch because of her wig company (yes, wigs!), but she was already an onscreen star before starting that business.
Born Jo Raquel Tejada, her acting career has spanned more than five decades. She's appeared in films like One Million Years B.C., The Three Musketeers, and Legally Blonde, in addition to television roles.
Welch is known for being a sex symbol, but in this book readers will be able to read about her life beyond that. Topics she discusses include her childhood, her approach to aging, and her experiences as a single, working mother.
Actress Diane Guerrero (from Orange Is the New Black) tells her and her family's story in this read. As teenager, Guerrero's parents and brother were arrested and deported, and family friends took her in. She also recounts some of the obstacles that she faced along the way. This is a topic that's especially relevant, given today's debates on immigration.
The book is available in English and Spanish; it's also available as a middle grade memoir titled My Family Divided: One Girl's Journey of Home, Loss and Hope.
Multi-hyphenate entertainer Rosie Perez has appeared onscreen in Do the Right Thing, Pineapple Express, In Living Color, and the talk show The View, to name a few of her credits.
Her story covers her difficult childhood years, to her introduction to the world of entertainment. "By turns heartbreaking and funny, it is ultimately the inspirational story of a woman who has found a hard-won place of strength and peace," according to the Amazon book description.
Rita Moreno is Hollywood royalty. To this day, she's the only Latina to be awarded an Emmy, Grammy, Oscar, and Tony. Other awards include a Presidential Medal of Freedom.
Tales include Moreno's childhood in Puerto Rico, her move to the United States, and her experiences in the movie business. Famous lovers from her past include Marlon Brando and Elvis Presley, and in the memoir, she also discusses her marriage.
Notable roles have included those in West Side Story; The Electric Company; Jane the Virgin; and Happily Divorced. Now in her 80s, Moreno is part of the One Day at a Time cast.
Television and movie goers will probably recognize J.Lo from films such as Selena and Hustlers, and television shows like In Living Color and Shades of Blue.
This book by Jenny from the Block shares information about the entertainer's personal development, and is billed as a diary.
There are hundreds of photos, both personal and professional in nature, which is convenient for the most visually inclined readers.