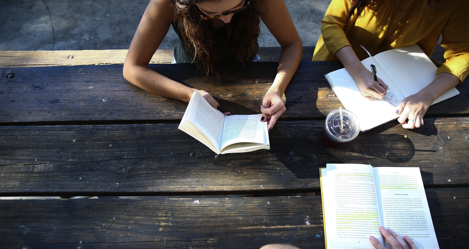 Lists
7 Memoirs on Learning a New Language
This content contains affiliate links. When you buy through these links, we may earn an affiliate commission.
I enjoy reading memoirs and have found a small number of people writing in English about learning another language. Naturally these are different from books that help you learn to read in another language, children's bilingual titles, or apps for audiobooks to use for language learning. Rather these are books by people who have learned another language either as a child or as an adult. Memoirs about learning a language can be hard to find. Here is a list of some titles I have stumbled across over the years.
And a Few More that Aren't About Language Learning
Although not about language learning in the traditional sense, another memoir that might interest you is Quiara Alegría Hudes's My Broken Language. Hudes grew up the daughter of a Puerto Rican mother and a Jewish father. She writes beautifully about how she learned to see Spanish and English in different ways. I particularly recommend the audio for this as she reads it very well.
Another fascinating memoir, E.J. Koh's The Magical Language of Others, is made up of English translations of letters her mother wrote to her in Korean after her mother returned to South Korea when Koh was 15. Koh includes some notes at the beginning on the translations and even published the handwritten letters. Her mother wrote in simplified language and addressed her as a child, using what Koh calls "kiddie diction." I cannot read the original letters, but I wish I could. The English translations are full of love, heartache and all the complicated emotions of someone far from the person they love. While this is not about language learning, there is much to consider in the language of the letters themselves (be aware that there is some mention of eating disorders and suicide). Give this one a read if the premise appeals to you. I do not think you will be disappointed.
Those are my language learning memoirs (with a few extra titles thrown in for good measure). I hope some of these inspire you to read about learning another language. There are so many ways to do it, but as an adult, it can be intimidating. Hopefully some of these titles will interest you and help those of you who are on your own language learning journey.