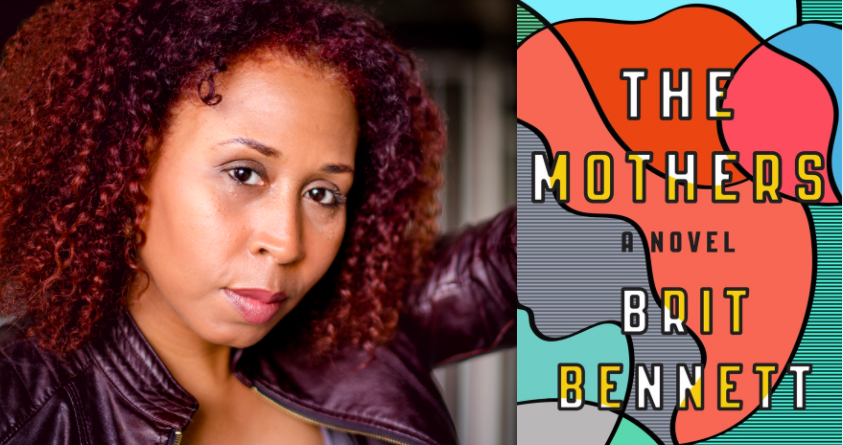 Audiobooks
Meet the Voice of Brit Bennett's THE MOTHERS
This content contains affiliate links. When you buy through these links, we may earn an affiliate commission.
This is a guest post from Robin Whitten. She is the founder and editor of AudioFile Magazine, and passionate about audiobooks. Looking to help listeners make good audiobook choices, Robin started writing reviews and recommendations in 1992 when she had to explain to nearly everyone what an audiobook was. Since then, the magazine has published over 40,000 audiobook reviews. Robin along with AudioFile editors Jennifer Dowell and Aurelia Scott are in touch with the narrators "who make the magic" of audiobooks, and love to introduce them to listeners. They all live in the beautiful city of Portland, Maine. Follow them on Twitter @AudioFileMag
---
AudioFile Magazine spoke with Adenrele Ojo, narrator of The Mothers by Brit Bennett, published by Penguin Audio. Read AudioFile's audiobook review here.
Do the decisions we made in our youth shape the rest of our lives? Brit Bennett's absorbing debut novel The Mothers, set in Southern California's black community, gets a sensitive narration by Adenrele Ojo. The lives of three damaged teens intertwine as teens and reconnect when they meet again as adults. Nadia, Aubrey, and Luke have a secret. "All good secrets have a taste before you tell them, and if we'd taken a moment to swish this one around our mouths, we might have noticed the sourness of an unripe secret, plucked too soon, stolen and passed around before its season." Ojo's voice is smooth as honey and prickly as thistles when portraying the gossipy mothers who relentlessly poke at the secret until nothing remains hidden.
Q & A with Adenrele Ojo:
— How did you come to narrate audiobooks?
I was part of a theater company here in Los Angeles and Random House at the time was seeking an African-American actress to record a slave story. Janet Stark at Random House came across the company and reached out to us to see if any of the women would be interested. So, I called and set up an appointment. When I got there, she gave me some pages for a Sci-Fi. I was thinking, this is not a slave story. Dan Musselman walked in and heard me and then asked me to read some additional pages. That was the slave story. I ended up recording the Sci-Fi first and then the slave story.
— Do you have any recording session rituals? Special tea, a particular 'recording outfit,' breathing exercises, etc.?

Normally in the morning as I am driving to the studio, I do tongue twisters and mouth stretches, pretty much like I prepare for doing a play. While in the studio, I like to be comfortable and most times take off my shoes and put on my big warm socks.
— What do you think would most surprise people to learn about the audiobook-creation process?
You would think that just sitting for 6 – 7 hours a day reading is simple, but it can drain you, especially depending on how intense the book might be. Before starting my recording, I read the book, I prep each of my characters so I know what they feel and sound like including dialects where needed. I always research words and languages I'm not familiar with including looking up things online, possibly calling places to make sure I am saying their name correctly as well as possibly reaching out to friends that may be of help to me. As fun and sometimes rewarding as it is, it can be a lot of work.
—Is there a current or past author whose work you'd particularly love to voice?
I have a childhood friend, Kim Golden who is an author in Sweden. She has a series of books and is and has always been a really talented being. So, I would love to voice her works.
— It's so inspiring that you learned to swim in order to compete in a fundraising triathlon – and that you completed the triathlon! Any other such challenges in the works these days?
That was such a great memory! I actually want to do another triathlon one day and still would have to learn how to swim all over again! LOL! But my next goal is a full marathon. I started training on my own, got up to about 16 miles, but began traveling, so my run schedule got off track and I haven't picked it back up yet. It is definitely one of my goals for the very near future.
The Mothers by Brit Bennett, read by Adenrele Ojo, is an AudioFile Earphones Award winner. Read AudioFile's profile on Adenrele Ojo here!