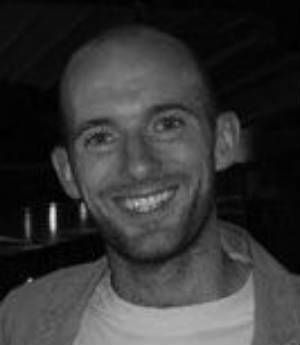 Meet Our Writers: Edd McCracken
We have a bunch of crazy-passionate book folk writing here at Book Riot, and we want you to get to know them a little. We asked them to answer some questions, and they did. Edd McCracken lives in Scotland, works for an ancient university, and writes about culture for fun. Follow him on Twitter: @EddMcCracken.
When did you begin to think of yourself as a reader?
When I was six, the teacher in charge of the kids two years above me came into our class to

give me a book about dinosaurs from their reading group. She thought it was more at my reading level. Dinosaurs have marked many moments of self-realisation.
What is your favorite word?
'Teapot'. And I wrote a post all about it.
What is your least favorite word?
When people verbalise 'LOL' it makes me want to hand in my membership to the human race. Even writing it withersa part of the world's soul.
What is your genre kryptonite?
Of late, I've been a sucker for popular science books. But I do enjoy a bit of journalist-as-hero potboilers.
What is your literary pet peeve?
With apologies to Stieg Larsson, when the internet becomes the deus ex machina. Surely the internet complicates our lives as much as it seemingly saves it.
What is your favorite quote/favorite line from a book?
Too, too many. But for today, lets go with: "One day I will find the right words, and they will be simple" from Dharma Bums by Jack Kerouac
What's your favorite Book Riot post that you've written? What's your favorite that someone else wrote?
My favourite post might be one of the earliest ones, and also one of my many failed attempts to start a new acronym: NFOs: the tragedy that reads amongst us: And as a man about to get married, Rebecca's tips on the merging of libraries will come in very handy.
What is the best thing about being a reader today?
How new technology is making more books ever more available, as well as breaking down the silos between genres. Its rare to find people who stick to one kind of book. Basically, it's the iPod shuffle effect trickling down to books.
What do you do when you're not writing for Book Riot?
I work at the University of Edinburgh, review like a man possessed at the Edinburgh Festival Fringe (aka. the greatest show on earth), do a bit of travel writing, dream about writing my own book, and uphold my reputation for being incredibly particular about music.
What's the next book you can't wait to read?
The League of Extraordinary Gentlemen: The Black Dossier by Alan Moore. It's very hard to find in the shops and my Amazon order has been delayed by two months. I need my Moore fix now.