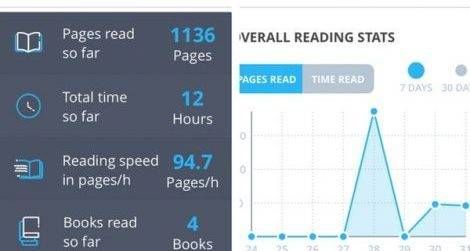 I'm rarely on the cutting edge of anything. That being said, somehow I managed to discover Bookout the week it launched in December. First off, for complete transparency, Bookout didn't approach me — directly or indirectly — about reviewing their app and, alas, I'm not getting paid to wax poetic about its wondrousness. I just happened upon a shiny new tool that is helping me overcome my reading slump and is providing a more healthy book tracking approach for me. Since so many of you seemed to relate when I shared about the imagined pressures I felt in the Book World, and how those pressures had affected my reading, I wanted to pass along a cool new thingy.
This isn't going to be a complete replacement for your spreadsheets, Goodreads shelves, or your-particular-preferred-book-inventory-system. What Bookout is here for is to give you stats and infographics about the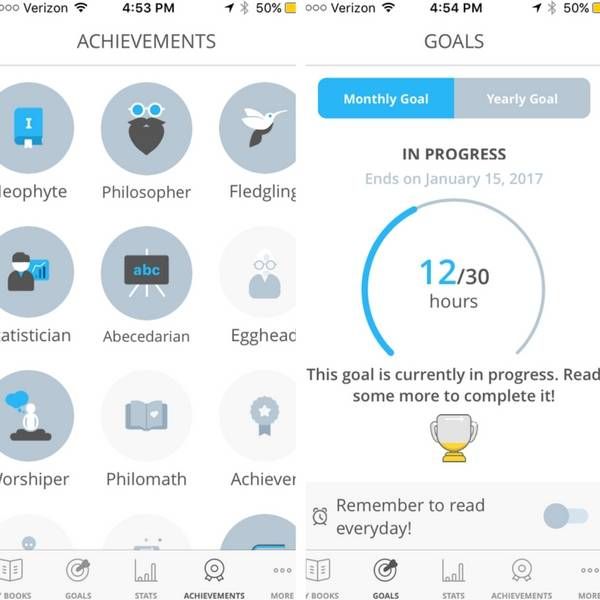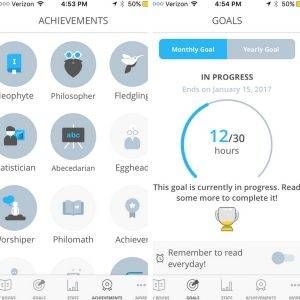 time you invest in reading, as well as your reading speed. I've only been playing with it for around 3 weeks now, but I can say with certainty that I'm hooked. As someone who struggles with balancing reading time with the rest of my life – sometimes reading wins and I forget to do chores or, ya know, shower and sometimes reading gets back-burnered for forever and a day – I am very interested to see what hours I naturally invest in reading my beloved books. A personal struggle of mine for the past couple of years has been with my reading waning; Bookout feels like it's going to be exactly what I've needed to evaluate how much time I'm giving myself to enjoy the written word.


In addition to logging time spent and pages read, you can also unlock achievements — totally into that, btw — and set goals for monthly and yearly hours read. I need to stop fixating on the number of books I read, because books come in all sizes and reading speeds, while two hours spent reading is two hours well spent no matter how you slice it. I shouldn't be judging myself for soaking in a chapter for a long time; my books don't expire. You can even set an alarm to remind you to read every day, if you'd like.
Gird your loins, though, because here comes my favorite thing about Bookout: personal, downloadable infographics! Look at how orgasmically nerdtastic that infographic is! I can't wait until I've got more books logged to really build up a collection of these goodies!
In the app, you can add books you have previously read, and you can add your own books (including cover images) if the isbn isn't recognized. I've also been reassured by the developers that a future update will allow me to edit cover images for previously added books. Currently Bookout is only available for iOS, but hopefully other platforms will be supported soon. The only downside I have found so far is that sometimes my phone isn't near me when I want to start reading and I have to walk to the other room 20 feet away, but, in reality, it's rare for my phone to not be with me 24/7. If the developers see this, maybe they can make a way to manually add reading time after the fact… batteries die y'all.
If you're like me and are in need of some new motivation in your reading life, or maybe a new mindset about tracking, I'm here to recommend Bookout to you.