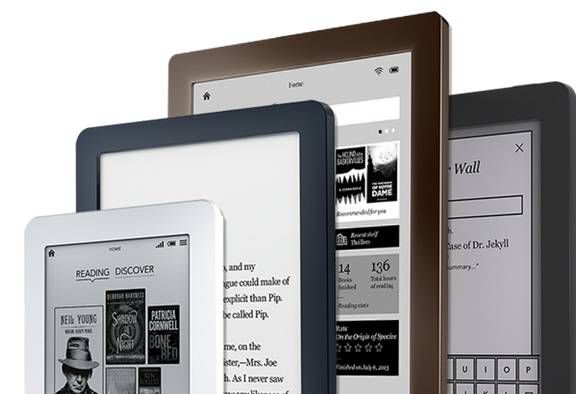 This post is sponsored by Kobo. For Book Riot readers only, between now and October 15, 2013, use promo code BookRiot at checkout to get $10 off either the Kobo Arc or the Kobo Glo.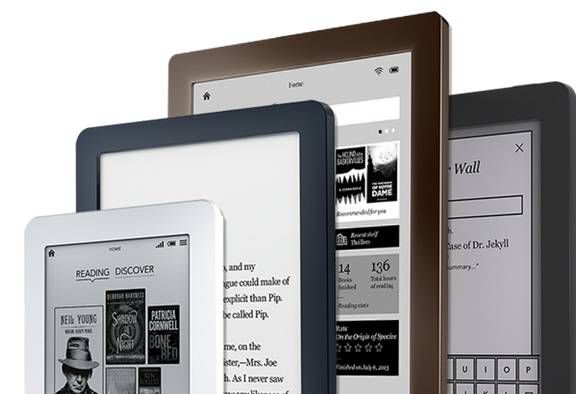 Different readers want different things out of their ereaders. Some want the simplicity and portability of a small e-ink device that has a battery that will last for weeks. Some readers want the do-everything capability of a tablet. And some readers want a premium, comfortable ereader that can even be read in the dark for those long sessions of night-reading.
And as Kobo specializes in selling ebooks, it's no surprise that their devices put reading first–from high resolution displays, to easy-on-the-eyes front-lit displays, to content-first operating systems on their tablets.
Kobo has a full line-up of devices: from the super lightweight Kobo Touch, to the Kobo Aura HD (which PC Mag called "the Porsche of ereaders") to the Kobo Arc, a full-color 7-inch tablet with a high resolution display.
Whatever you want out of your ereader (or heck, many of us have multiple tablets and ereaders for different situations), Kobo has a device you should consider.
As I wrote a few weeks ago, we like Kobo. We like that they partner with independent bookstores and that they encourage DRM-free ebooks. Add to that a really compelling selection of devices (and free ereading apps to read Kobo ebooks on all sorts of devices) and Kobo makes a strong case to be your ereading home.
So check out their full array of devices. See what they do and if one makes sense for your next ereader or tablet. You have more choices than you think.
____________________________
Sign up for our newsletter to have the best of Book Riot delivered straight to your inbox every week. No spam. We promise.

To keep up with Book Riot on a daily basis, follow us on Twitter, like us on Facebook, , and subscribe to the Book Riot podcast in iTunes or via RSS. So much bookish goodness–all day, every day.