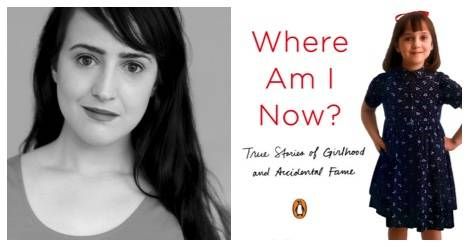 This content contains affiliate links. When you buy through these links, we may earn an affiliate commission.
Welcome to Night Vale fans, rejoice! Mara Wilson is joining the line-up at Book Riot Live.
If you're not a Night Vale resident, you might also know Wilson as a former child-actor, current storyteller, Tweeter extraordinaire, and soon-to-be author of the memoir Where Am I Now? (coming in September of 2016). Tackling everything from what she learned about sex on the set of Melrose Place, to discovering in adolescence that she was no longer "cute" enough for Hollywood, her essay collection charts her journey from accidental fame to relative (but happy) obscurity.
Can't wait to see her speak but don't have your ticket yet? Get $20 off with code BOOKNERD.