Sites We Like
May We Present: Bookshelfies (Bookshelves. Selfies. Yup.)
Today in awesome single-purpose Tumblr news: Bookshelfies. The idea is simple. Just take a selfie in front of your bookshelf (sunglasses are entirely optional) and then list some of your favorite books on that shelf.
The Tumblr seems to be populated by lots of the McSweeney's crew, which explains THIS shelfie: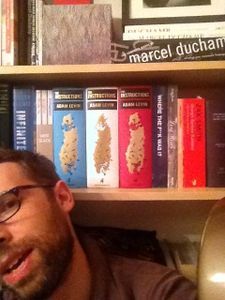 from Max Fenton. Not one but THREE copies of The Instructions? Don't worry, Max, I'm not going to go full-throttle Salon and call you pretentious. After all, would a "pretentious" book snob do this?
Or this?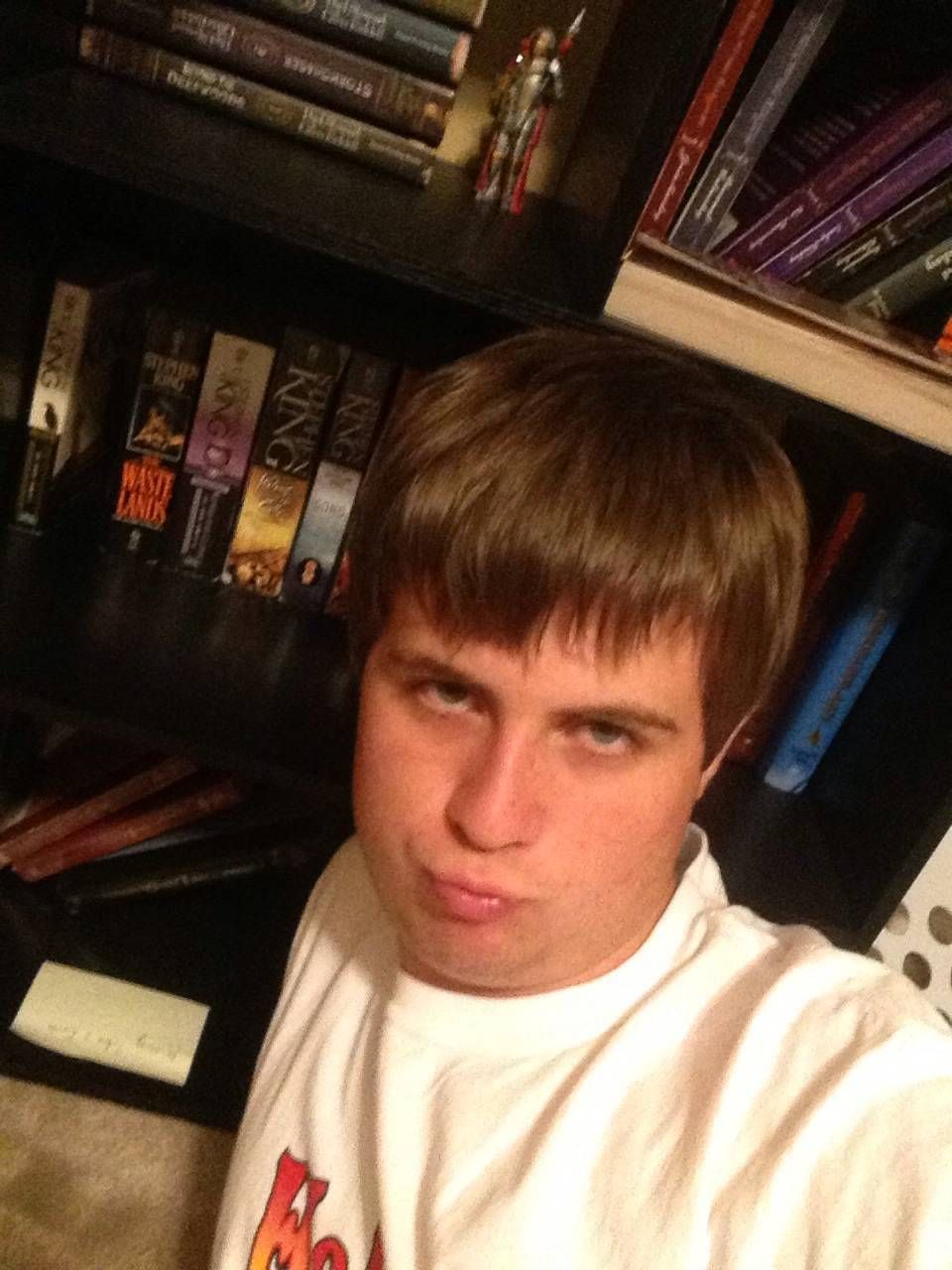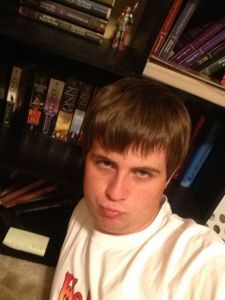 Nope, they would not.
The best part of Bookshelfies may be how they're the book lovers antidote to Hot Dog Legs. Imagine you stumble across your coworker's glistening, oiled appendages on Instagram. "Oh yeah?" you mutter to yourself, "Well how about THIS!?" Slap on some sunglasses, pose like a pro (don't forget to smize) and show the world just how much fun you're having, even if you're not on the beach.
____________________________
Sign up for our newsletter to have the best of Book Riot delivered straight to your inbox every two weeks. No spam. We promise.
To keep up with Book Riot on a daily basis, follow us on Twitter, like us on Facebook, , and subscribe to the Book Riot podcast in iTunes or via RSS. So much bookish goodness–all day, every day.