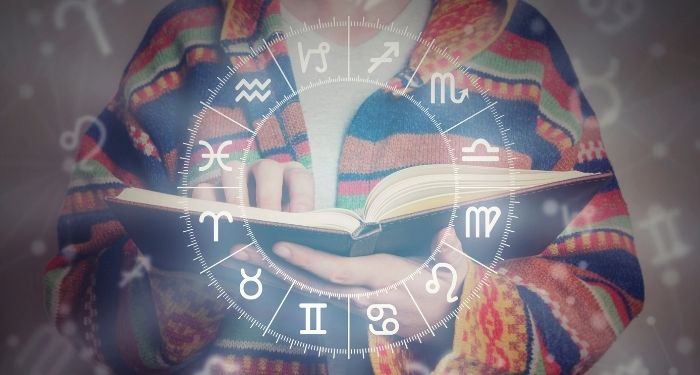 Lists
May 2023 Horoscopes and Book Recommendations
This content contains affiliate links. When you buy through these links, we may earn an affiliate commission.
Welcome to Book Riot's May 2023 Horoscopes and Book Recommendations! It's officially beach reading season, and publishers are celebrating by releasing an ocean's worth of great new titles in romance, mystery, fantasy, and more. With all those options, where to start? Ask the stars! Check out your horoscope for the month ahead, paired with a new book to tickle your reading fancy.
Even if all you want to do is kick back on the beach with a good book, the planets may have some other things in mind. A penumbral lunar eclipse in Scorpio on May 5 might bring up old grudges or find some folks seeking revenge for real or perceived wrongs. Mercury is in retrograde through May 15, causing general confusion and frustration for all signs, especially in communication, technology, and travel. And on May 16, Jupiter enters Taurus for the next year, shifting priorities around safety, financial security, and responsibility. If you feel a little out of sorts this month, you're not alone! Those stressful factors make it even more important to find time for some comfort reading. If you want more than one book to add to your TBR, check out the book recommendation for your moon sign too.
---
Thanks for joining us for your May 2023 horoscopes and book recommendations! Looking for more books you'll love based on your sign? Check out your February, March, and April horoscopes and book recommendations!