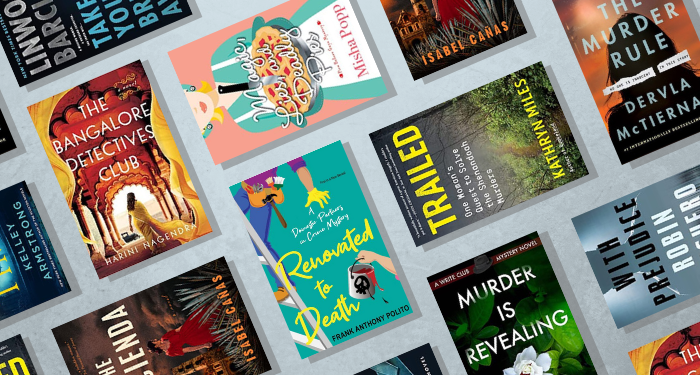 Lists
The Best Mystery, Thriller, and True Crime Books Out In May
This content contains affiliate links. When you buy through these links, we may earn an affiliate commission.
Spring has sprung, and what better pairing to the beauty of nature than the ugly side of humans and crime? Or something. Listen, mystery readers stick with the genre all year 'round, in every weather — because someone has got to solve all these mysteries and puzzles, weather be damned. So whether you've taken your armchair reading outside or are still staying inside because spring just means allergy season for you, I've got a bunch of options for crime readers. This isn't comprehensive: obviously publishing puts out a lot of crime books constantly (yay!), and it would be impossible to list it all. But I did aim for books to be excited for that cover various different reading moods and tastes — from cozy to heart pounding.
This month I have for you a legal thriller (a real legal thriller that follows a full case from the point of view of the lawyers and jurors), a procedural with a little accidental time travel, a true crime memoir that takes a look at our National Parks, a cozy mystery with home renovation, a gothic mystery, historicals, and a thriller. Plus, for readers who wait until the paperback edition is out, I've got two excellent mysteries now out in paperback.
---
Happy mystery reading! And if your TBR is still not satisfied, check out April's Mystery/Thriller/True Crime new releases, and here are even more crime reads.