Children's
Beyond The Wild Rumpus: A Guide To Maurice Sendak Books
This content contains affiliate links. When you buy through these links, we may earn an affiliate commission.
Despite being a child that did not agree with being naughty, Where the Wild Things Are became one of my favorite books. From Max in his wolf costume chasing after his dog, to wild things hanging off trees and roaring their terrible roars, I saw my desires enacted on the page. I wanted to roar. I wanted to act up and be bad. I wanted to be queen of the wild things. Except without repercussions. And I could be, in my imagination. I became Max as I read, and enacted the wild things within me that I couldn't in public, something I continue to do today, if with different books.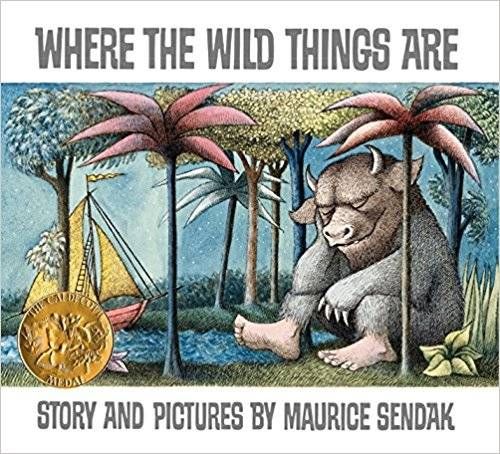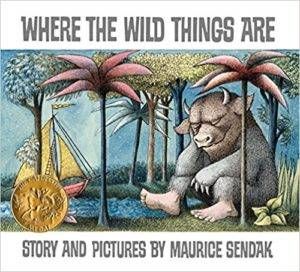 Where the Wild Things Are is rightfully iconic and memorable, playing an important part in many children's reading lives.
It wasn't until I started working in a used bookstore that I discovered how vast Maurice Sendak's bibliography was, and when I started collecting his books. Now, I own about thirty Maurice Sendak books, including several first editions and one signed. I recently gave my one-year-old the same wild thing stuffed animal I had as a kid, and read Wild Things to her for the first time. I look forward to reading his books with her when she's a little older, and asking her what she thinks. We can dress as our own wild things, and romp through the house on a wild rumpus, together.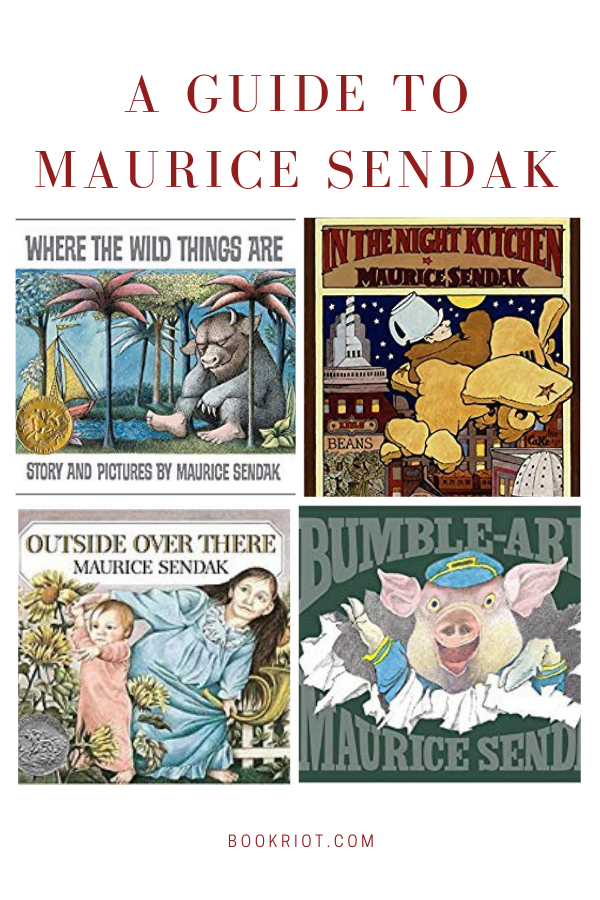 Before Where The Wild Things Are
For many, our memories of reading Maurice Sendak books begin and end with Where the Wild Things Are, published in 1963 and winner of the Caldecott Award. But his bibliography extends far beyond the wild rumpus. In fact, he had illustrated over 40 books by then, and had authored and illustrated seven.
In the very first book he authored, Kenny's Window, Kenny goes on a quest to find a garden from his dreams, with the help of his stuffed animals. But can he answer seven questions posed by a rooster? The dream world is explored in many of his picture books, where Sendak's embrace of the nonsensical is fully developed.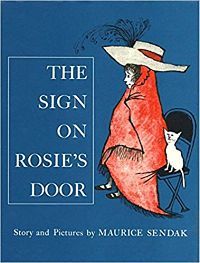 In my favorite of his earliest works, The Sign on Rosie's Door, four chapters chronicle Rosie's adventures pretend playing as her alter ego Alinda with her often annoying friends from the neighborhood. Told almost completely through dialogue, Sendak captures child play perfectly. His last four books before Wild Things are contained in The Nutshell Library, perfect for little toddler hands. These are illustrated much more simply than Wild Things, with minimal coloring, sparse backgrounds, and expressive child faces.
But he had plenty of experience illustrating at that point, with more than 40 collaborations with authors and working at FAO Schwarz creating children's window displays. In A Hole is to Dig by Ruth Krauss, an author he frequently collaborated with, he utilized the same crosshatching technique he would later implement in Wild Things, and it's a super cute book, another small sized book aimed at preschoolers. He also illustrated the famous Mrs. Piggle-Wiggle's Farm by Betty MacDonald. And he illustrated my favorite early readers series—Little Bear by Else Holmelund Minarik. Minarik's simple and sweet stories pair beautifully with Sendak's expressive little bear. In fact, there's something very Max-like in the upright Little Bear.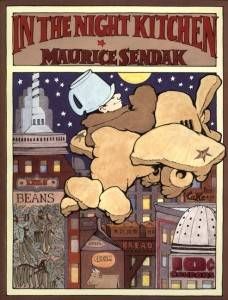 While the only book Sendak authored to win the Caldecott Award was Where the Wild Things Are, In the Night Kitchen (1970) is a Caldecott honor book, and is his second most well-known book, as well as the most banned.
I read In the Night Kitchen in elementary school. I remember the red haired school librarian reading it to the class, and later I remember reading it by myself. Like many young children, authors meant nothing. I didn't notice the name Maurice Sendak on the page and associate it with Where the Wild Things Are. It was just another book to read that I found confusing but also enjoyable. My favorite children's books were often those that left me scratching my head. If I'd been a discerning child, I would've noticed that Mickey from Night Kitchen looked awfully similar to Max, and that just like in Wild Things, the pages with Mickey at home are small, but once he enters his dreamworld with the bakers, the illustrations fill the page, the bakers—like the wild things—looming over-large and over-smiling. Night Kitchen doesn't use the same crosshatch drawing style as Wild Things; instead, the illustrations are dark and vivid and bold. And here again we have the dreamworld theme.
In the Night Kitchen is banned because Mickey doesn't wear clothes in his dream. But I don't remember giving Mickey's penis a second thought as a child. Instead, I examined the buildings in the background—a tea kettle filled with windows, a tall square building called "CAKE" with beaters on top, a building called "TA-KA-KAKE" ("What's ta-ka-kake?" I thought. A sugar corn flour cake, it turns out). As usual, people who ban books make a mountain out of nonexistent problems. Six-year-olds have seen plenty of naked toddlers. We know what they look like. The only ones offended are the narrow-minded adults.
A few years before Night Kitchen was published, Sendak wrote and illustrated the hilarious chapter book Higglety Pigglety Pop! or There Must Be More To Life. In it, Jennie the dog decides despite living the perfect doggie existence, she must go out and see the world and experience life. Once traveling, she sets her heart on becoming the leading lady in The World Mother Goose Theatre. But she's got to pick up some experience first. It's just as fun to read as an adult than as a child. He based the character on his own Sealyham Terrier, Jennie. A lifetime lover of dogs, Sendak often featured his beloved pets in his picture books.
In the world of illustrated books, he began collaborating with author and poet Randall Jarrell, a collaboration they would continue through 4 books. These books make wonderful introductions to poetry for elementary students, particularly The Bat-Poet.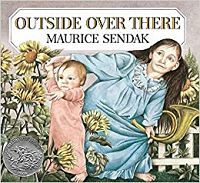 I fell in love with what's now my favorite of his books—Outside Over There—in a children's literature course I took during my undergraduate years. Written in 1981, almost twenty years after Where the Wild Things Are but still two years before my birth, Outside Over There is a changeling story. I memorized it in college: "When Papa was away at sea, and Mama in the arbor, Ida played her wonder horn to rock the baby still—but never watched." And in that space of not-watching, Ida's baby sister is stolen by goblins, to be wed in a goblin marriage. Only Ida and her wonder horn can save her.
If this premise sounds similar to Jim Henson's film "Labyrinth," it should. Jim Henson acknowledges his debt to Maurice Sendak in the movie's credits.
Like Wild Things and Night Kitchen, Outside Over There features a protagonist that must go to some other place—some imaginary, dreamlike world to conquer her fears. In this case, the fairytale realm. The illustrations are very different than much of his previous work, with Renaissance style full page spreads, though still with much depth in the background. One of Sendak's favorite illustrators and writers was William Blake (another one of my childhood favorites), and of all his picture books, I see that influence the most in this book.
He used a similar style of illustration in the picture book Dear Mili (1988) by Wilhelm Grimm, another fairytale-inspired book. While the ornate illustrations are gorgeous, the overly moralistic tale is not my favorite Grimm. It was not included in Grimms' Fairytales, but appeared later, in a letter Wilhelm Grimm wrote to a little girl. Sendak's German Shepherd Herman—named after one of his favorite authors, Herman Melville—appears in both books.
In 1995, Sendak illustrated Herman Melville's Pierre, or the Ambiguities, with sensual, erotic art unlike any of his previous illustrations. Read this piece to see the illustrations.
Starting in 1979, Sendak began working in theater and opera, first by writing a stage adaptation of Where the Wild Things Are, and then designing the sets for many operas and ballets. A lifelong lover of music and especially opera, he once said in an interview if he could do anything else, it would be a musician.
Later Maurice Sendak Books
Sendak lost his lifetime partner of fifty years, Eugene Glynn, in 2007. Despite the death and his on again, off again health, he stayed productive in the 2000s, authoring two books—Bumble-Ardy and My Brother's Book—and illustrating seven books in collaboration with authors. Bumble-Ardy was the first picture book he'd authored and illustrated in thirty years. It began as a Sesame Street sketch in the 1970s, and features a pig who was never allowed to have a birthday party until he turned 9. It turns into a pretty raucous affair.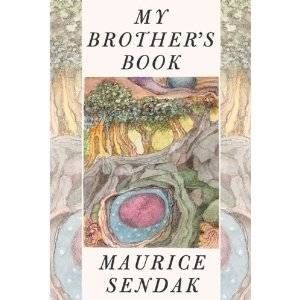 But My Brother's Book, published in 2013 (after his death in May 2012), is something completely different than all his other works. While Sendak says none of his works are for children, rather, publishers labeled them as children's books (I believe he means he wrote them for himself), My Brother's Book is for an adult audience, and is a collection of poems about his brother's death, based on The Winter's Tale by William Shakespeare, and written and illustrated in a style heavily reminiscent of William Blake. It's a lovely and strange book. I can't say I understand it, but I appreciate it. As Tony Kushner says on the back, "Resigned and impassioned, in love and desolate, wise and terribly young, My Brother's Book is Maurice's gut geschrei and grown-up goodbye. We'll miss him forever."
In many of his books, death, imagination, dreams, play, and grappling with the unknown play important parts—both in art and story. Sendak wrote children's books that are works of art. He used the form to fully explore his inner being and creative self. They're classics, and while I'll forever love Where the Wild Things Are, his other books are just as memorable.
List of Maurice Sendak Books He Authored and Illustrated
Kenny's Window (1956)
Very Far Away (1957)
The Sign on Rosie's Door (1960)
The Nutshell Library (1962)
Where the Wild Things Are (1963)
Higglety Pigglety Pop! or There Must Be More to Life (1967)
In the Night Kitchen (1970)
Fantasy Sketches (1970)
Ten Little Rabbits: A Counting Book with Mino the Magician (1970)
Some Swell Pup or Are You Sure You Want a Dog? (cowritten with Matthew Margolis) (1976)
Seven Little Monsters (1977)
Outside Over There (1981)
Caldecott and Co: Notes on Books and Pictures (an anthology of essays on children's literature) (1988)
The Big Book for Peace (1990)
We Are All in the Dumps with Jack and Guy (1993)
Maurice Sendak's Christmas Mystery (1995)
Bumble-Ardy (2011)
My Brother's Book (2013)
Here's a list of his illustrated books.