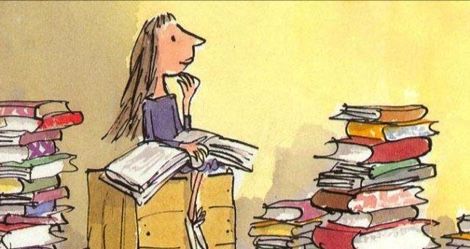 Children's
Quiz: How Well Do You Remember MATILDA?
This content contains affiliate links. When you buy through these links, we may earn an affiliate commission.
There comes a time when every adult needs to reread their favorite children's books.Whether it's comfort you're seeking or a more critical look at your favorite authors, revisiting children's literature is an excellent way to discover how the young reader you were grew into the bookworm you are today. This past year, I started my MFA program in writing for children and young adults, which involved picking up some of my most beloved books from childhood. I was surprised to see how influential some of these novels and picture books were on the person I am now. Harriet the Spy, for example, really shaped how I view writing and being an author. One writer in particular stood out: Roald Dahl. As a kid, I checked his books out of the library endlessly, fascinated by the balance he often walks between fantasy and reality; cruelty and comfort; and fear and hope.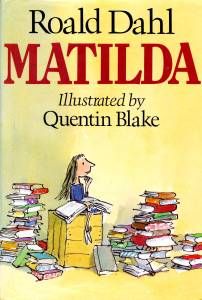 Of all his books, Matilda (1988) was the one I connected to the most, not least because I was a huge book nerd like Matilda and found a lot of entertainment and escape in the pages of books. Roald Dahl is not an author above criticism, but to me, Matilda perfectly captures his stories where children transcend the jaded, twisted, and rotten grown ups in their lives, proving that a child's whimsy, wonder, and wisdom can ultimately overcome the evils that adults can create. To my surprise, there were a lot of great characters, quotes, and scenes I had forgotten from the novel when I reread it last spring. In this quiz, you'll also get a chance to return to Matilda's story and see how much you remember. With Netflix animating some of Dahl's treasured novels, including Matilda, get ready for to see your favorite little mighty reader tackle Miss Trunchbull on the big screen with this Matilda quiz.
For more on children's literature, check out our articles about the experience of rereading your favorites when they don't hold up, what revisiting Black Beauty taught a Rioter about social justice, and 15 cheeky Roald Dahl quotes..