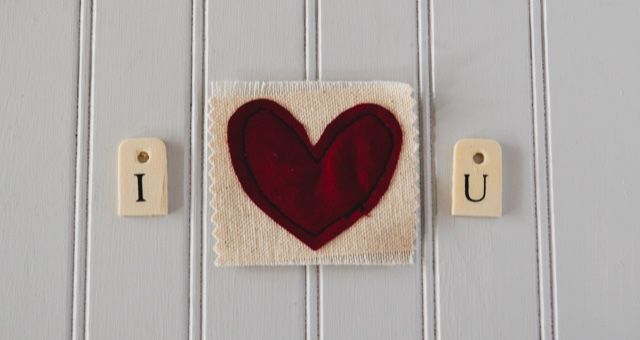 Lists
Matching Read Harder Tasks With My Childhood Crushes
This content contains affiliate links. When you buy through these links, we may earn an affiliate commission.
Every time one of those threads comes up on Twitter about your first childhood crush, I always get stuck, completely unable to come to a decision. Who was my first crush? What counts as a crush, anyway? And when you grew up imbibing the media that I did, you need more than 280 characters to explain the various images you might be sharing. Because to every season, a different crush, and all that. And I gotta tell you, mine were…weird. Some seem to align with some of the best people on the internet, but I'll bet some will make you scratch your head so hard. The interesting thing about a lot of these crushes was of course that they were based on the characters being portrayed, because I didn't know anything about the real people.
In thinking about this particular kind of thread just a while ago, I thought about how some of my crushes definitely aligned with a few of the Read Harder tasks. I couldn't help but ask myself…how many of these could I potentially pull together? (Well, the first thing I asked myself was…is this weird? And then I thought…maybe, but it's still fun!)
Here are a few Read Harder recommendations (sadly, not 24) based on my weirdest childhood crushes.
Outrun the Moon by Stacey Lee (Read a Book About a Natural Disaster)
You know those movies you aren't sure when you learned all the words, those movies that are your happy place no matter how problematic they might be in this day and age? For me, that was San Francisco.
Blackie Norton (as played by Clark Gable) and Mary Blake (as played by Jeanette MacDonald) have been the loves of my life since I knew words. The bristly nightclub owner with the heart of gold and the ingenue songbird with knives in her blood, each doing their best to fulfill their own dreams and those of the people they love, only to be torn apart by a horrible disaster. Thirtysome years later, after he walks through the fiery, destroyed city in search of her for three days and they see each other as the fire finally burns out, I still get choked up. And of course, like any good nerd kid, I let that love feed into my fascination of everything 1906 earthquake.
(So I can tell you that if you want some imagery to go with your reading of Outrun the Moon, definitely check out The Earth Shook and the Sky Burned, which has some amazing stories and photos, some of which were edited days after the earthquake to show the rest of the world that the damage wasn't that bad. That story is a TRIP.)
(Note: Outrun the Moon would also work as a historical fiction novel not set during WWII.)
Purlie Victorious by Ossie Davis (Read a Play by an Author of Color)
How's the saying go? Before I could walk I could sing. I didn't pick up the book or see the Ossie Davis/Ruby Dee film until my adulthood, but long before that I had the biggest crush on the character Purlie Victorious as played by Robert Guillaume in the musical Purlie. My grandma had a VHS tape with a recorded performance that was aired on television at some point in the 1980s, and I wore that puppy out. And I shared the dreamy-eyed look of Miss Lutiebelle Gussie May Jenkins every time he got the preaching. Purlie Victorious was my first freedom fighter, and Robert Guillaume's portrayal of the character is my favorite to this day.
(Ironically, I never actually watched Benson.)
It Takes Two to Tumble by Cat Sebastian (Read a Romance About a Single Parent)
If you know the premise of this book, it should be no surprise that my most universally shared childhood crush was Captain Georg Von Trapp.
This Stern Brunch Daddy might have been a lot to swallow, but he sang nice and did a real good job tearing up the Swastika. And those eyes when he finally admitted he was in love…sigh. Must've done something good, indeed.
Okay, anyway. It Takes Two To Tumble is a literal take on The Sound of Music, featuring a Regency naval captain and the vicar who has taken it upon himself to help out with his hellion children in his absence. They don't get along initially, but the walls crumble and the cinnamon roll gets warmed up. There are also baby ducks.
And then of course if you are not Catholic you could always pick up The Story of the Trapp Family Singers as a memoir about someone who doesn't share a religion with yours.
I tried to include a book based on any character played by Mario Lanza because that was definitely A Thing when I was a kid (Kathryn Grayson and Ann Blyth were also very important to me in context) but all the books that might have been adapted for their movies are out of print. But maybe I'll find something as the year progresses, because I am now determined to make this a thing I try to do.
…At least as far as I can get it.