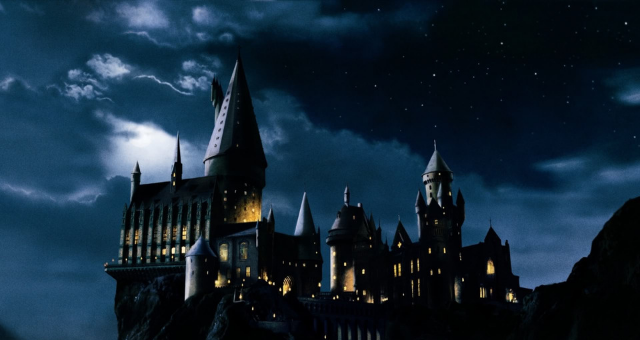 This content contains affiliate links. When you buy through these links, we may earn an affiliate commission.
Pretty much everyone is familiar with the Hogwarts Houses in J.K. Rowling's Harry Potter series. They are the four houses in Hogwarts that are each divided by their core values. In honor of these four infamous houses and their unique traits, I wanted to match a few book quotes to each Hogwarts House!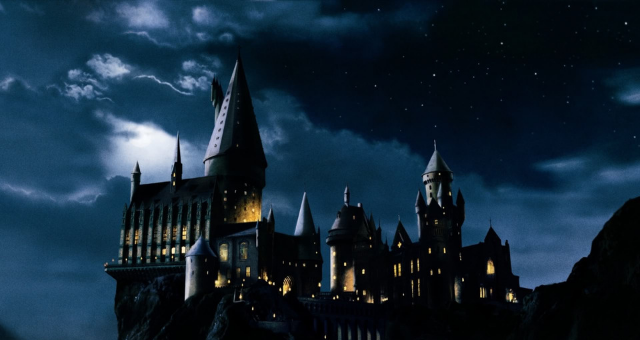 Book Quotes That Match Gryffindor House
As said in the Harry Potter novels, "Where dwell the brave at heart, their daring, nerve and chivalry set Gryffindors apart." Gryffindors tend to be outspoken, courageous, and are always game to go on an adventure and try something new. They never want to live life on the sidelines and would much rather take a risk to do what's right in the end.
"Life is too short to be unhappy, to play it safe. To do what is expected of you rather than follow your heart."
—Chanel Cleeton, Next Year in Havana
"Beware; for I am fearless, and therefore powerful."
—Mary Shelley, Frankenstein
"Failure doesn't define you. It's what you do after you fail that determines whether you are a leader or a waste of perfectly good air."
—Sabaa Tahir, A Torch Against the Night
"Don't you want to be alive before you die?"
—Anthony Doerr, All the Light We Cannot See
Book Quotes That Match Hufflepuff House
"You might belong in Hufflepuff, where they are just and loyal, those patient Hufflepuffs are true, and unafraid of toil," said the Sorting Hat. Hufflepuffs are the heart of the Hogwarts houses. They are loyal, caring, patient, dedicated, value playing fair with others, and they cherish friendships and are simply good at heart.
"Wasn't friendship its own miracle, the finding of another person who made the entire lonely world seem somehow less lonely?"
—Hanya Yanagihara, A Little Life
"Wasn't that the definition of home? Not where you are from, but where you are wanted."
—Abraham Verghese, Cutting for Stone
"Each of us is born with a box of matches inside us but we can't strike them all by ourselves; just as in the experiment, we need oxygen and a candle to help. In this case, the oxygen, for example, would come from the breath of the person you love; the candle could be any kind of food, music, caress, word, or sound that engenders the explosion that lights one of the matches."
―Laura Esquivel, Like Water for Chocolate
"Life isn't all grand, but it isn't all miserable either. There's both sweet and sour in every day. So why focus on the ugly when you can gaze at what's beautiful? Concentrate on the good."
—Richelle E. Goodrich, Smile Anyway
Book Quotes That Match Ravenclaw House
"Or yet in wise old Ravenclaw, if you've a ready mind, where those of wit and learning, will always find their kind," said the Sorting Hat. Ravenclaw's house values intelligence, wisdom, creativity. Those a part of this house are always hungry for knowledge and can't resist a good story to lose themselves in.
"Everyone wants the stars. Everyone wishes to grasp that which exists out of reach. To hold the extraordinary in their hands and keep the remarkable in their pockets."
—Erin Morgenstern, The Starless Sea
"I spent my life folded between the pages of books."
—Tahereh Mafi, Shatter Me
"I felt a calm but inquisitive interest in every thing."
—Edgar Allan Poe, The Complete Works of E.A.P. "The Man of the Crowd"
"There is no greater agony than bearing an untold story inside you."
—Maya Angelou, I Know Why the Caged Bird Sings
Book Quotes That Match Slytherin House
"Or perhaps in Slytherin, you'll make your real friends, those cunning folk use any means, to achieve their ends," said the Sorting Hat. The Slytherin House is full cunning, ambitious, prideful students who will do what it takes to get their way. This house gets a bad rap considering nearly every villain in the Harry Potter series were sorted there, but Slytherins are more. They are determined, passionate, and are striving to be the best that they can be in all areas of life.
"Deep into that darkness peering, long I stood there, wondering, fearing, doubting, dreaming dreams no mortal ever dared to dream before."
—Edgar Allan Poe, The Raven
"The darkness belongs to you. To shape as you will. To give it power or render it harmless."
―Sarah J. Maas, Tower of Dawn
"Have more than you show,
Speak less than you know."
—William Shakespeare, King Lear
"I had absolutely no interest in being somebody else's muse.
I am not a muse.
I am the somebody."
—Taylor Jenkins Reid, Daisy Jones & The Six
---
There you go! I hope you enjoy the book quotes that match your Hogwarts House. Are there any other book quotes that remind you of your Hogwarts House?