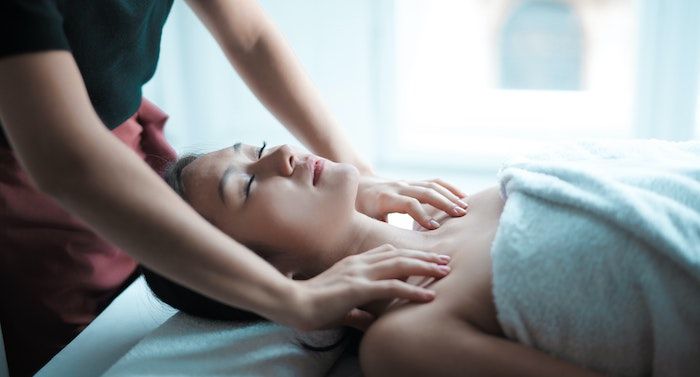 Lists
10 Massage Therapy Books for Beginners to Learn the Craft
This content contains affiliate links. When you buy through these links, we may earn an affiliate commission.
According to Joseph Alpert in the American Journal of Medicine, massage therapy was first described in the second century in China and soon spread to India, Egypt and beyond. Not only do massages help you relax and release oxytocin, they're also great for helping you find relief from a myriad of health conditions or injuries. Fun fact, according to an article published in Frontiers in Psychology, they also release oxytocin in the person giving the massage! It's a win-win!
Quite a bit of the current research on massage therapy focuses on the benefits of massages on pain syndromes like foot pain, arthritis, carpal tunnel, and other joint pain. When you talk about back pain, it's inevitable someone will recommend getting a massage to alleviate it. But studies into the effects of massages on other conditions like hypertension, dementia, and PTSD have shown improvement in participant's blood pressure, sleep patterns, or even quality of life. Just 15-minute hand massages given to patients in the 24 hours post-surgery reduced their pain intensity and muscle tension — it's that powerful.
According to the Mayo Clinic, other benefits include reduced stress, improved circulation, lowered heart rate, and even improved immune function. Who among us doesn't need all of that? I know I definitely do. And, you don't have to go to a professional to reap those benefits if you don't want to. Self-massage in the form of foam rollers, massage therapy guns, or just your own two hands can get you similar results.
So, if you're looking to learn more about massage therapy in general, want to learn the basics to do it at home, or think it might be a good career for you, here are ten massage therapy books to pick up to get you started.
Massage Therapy Books
---
Whether you're hurting or just curious, I hope one of these massage therapy books caught your attention. If you're looking for more health-related content, try these gut health books or these mental health books!