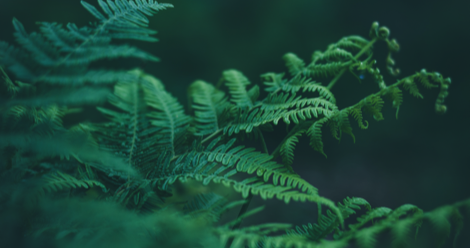 Newsletter 1
5 Quotes from Mary Oliver Poems That Could Save Humanity
This content contains affiliate links. When you buy through these links, we may earn an affiliate commission.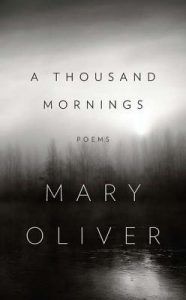 The common motif in Mary Oliver's writing is nature. It appears here and there and everywhere, sometimes subtle and sometimes as the focused subject. From nature come some of the most extraordinary realizations about being human beings. Here are five Mary Oliver quotes and lessons from her collection A Thousand Mornings.
"My heart says, what you thought you have you do not have" from "An Old Story"
This idea gets right to the core of wants, needs, and possession. Usually, it's your heart that lets you pretend you have things that your brain knows you don't. Here, it's the heart that becomes logical. Whoa. Mary Oliver is not playing around—she's not letting anyone lie to themselves anymore. That's a scary reality.
"in truth, the only ship there is / is the ship we are all on / burning the world as we go" from "On Traveling To Beautiful Places"
This quote makes me think of John Lennon's "Imagine," only in a more destructive way. No matter what category we put ourselves or each other in, we are all in one larger category, and we are Burning. It. Down. I think the idea of "Beautiful" here is a tad ironic. It's a life lesson—we all need to get it together to get along on the ship of life. Once we've got it together, we need to stop burning and start building beauty.
"how the / world descends / into a rich mash, in order that / it may resume" from "Lines Written In The Days Of Growing Darkness"
The entire world is at stake here, but even in its decline, it's soft and vivid. Even though we are descending into a chaos of mushiness, we are coming back. We have to fall to rise. Maybe the ship-of-world-burning from before is the fall, which makes the fiery destruction seem a bit more hopeful. Once we've burned it all, we will build it back up on that one ship.
"Sometimes breaking the rules is just / extending the rules" from "Three Things To Remember"
Instead of the old idea of bending rules instead of breaking them, we can think of not following the rules as a way of changing the rules to be more inclusive. I don't know how that works, but I'm sure if we all rise from the mushiness, we can remake rules that work for everyone's happiness and livelihood.
"There are a lot of ways to dance and / to spin" from "If I Were"
Yesssss! This is THE rule. It's how everyone will get along and find one love and harmony. There is not just one way to live or move. There are a lot of ways to find inspiration, happiness, love, honesty, and all the rest of those purely lovely things that we all need in this world. If we find these ways, we need to share them. When we find different ways, we need to accept them. Dancing and spinning to our collective heart's content!
What are your favorite Mary Oliver quotes?