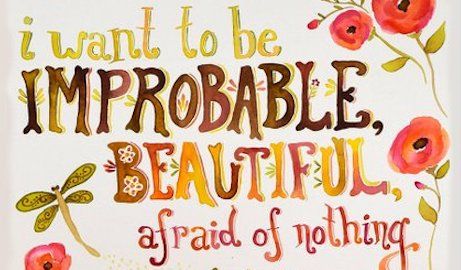 Book Fetish
21 Mary Oliver Quote Prints You'll Need On Your Walls and Shelves
Although much beloved in life, Mary Oliver has seen a resurgence in popularity following her death. As people began sharing lines of her accessible, beautiful poetry, copies of her book began to hit the bestseller list again and more sought out ways to honor her gorgeous words and sentiments in art. And what better way to celebrate them than with some Mary Oliver quote prints?
Find below a wide array of Mary Oliver quote prints, ranging from ones you can purchase and download immediately to those you'll order and eagerly check your mailbox for on the daily. These capture her words in unique, stylish ways and would look lovely in any room in your house. Not to mention, you'll infuse a little poetry into your every day life.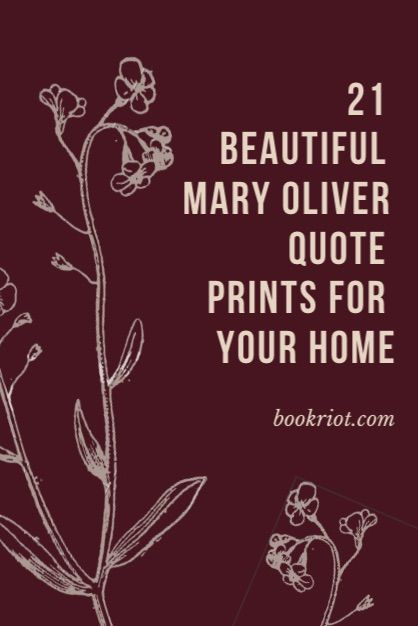 Mary Oliver Quote Prints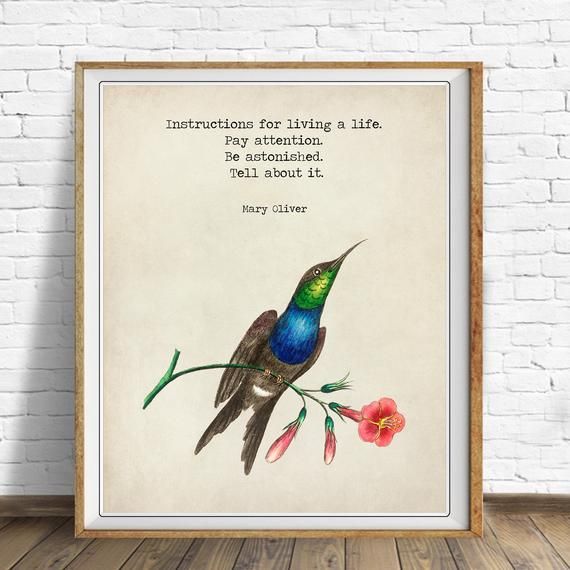 A lovely hummingbird alongside "Instructions for living a life." $6.50, instant download.
The only way to make the "Wild and precious life" line more powerful is with gold foil and a swallow. $24.95 and up.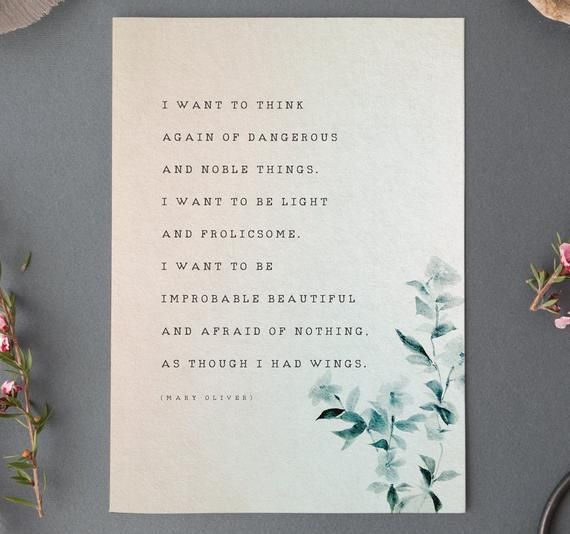 This Mary Oliver quote print is simple, but it's beautiful. $15 and up.
The style of this one is really impactful. Grab this "I'll take grace" print for $10 as a digital download.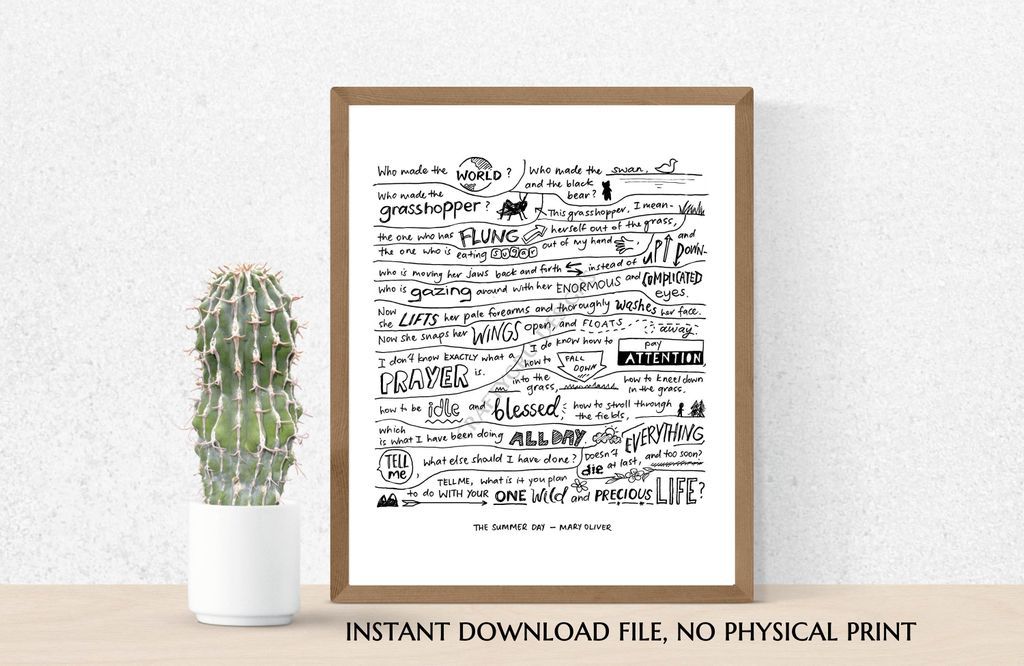 A highly designed print of the entire "The Summer Day" Mary Oliver poem, from which the famous wild and precious life quote comes. $20.09 digital download.
"Pay attention" quote print with bird (so many birds!). $10 digital download.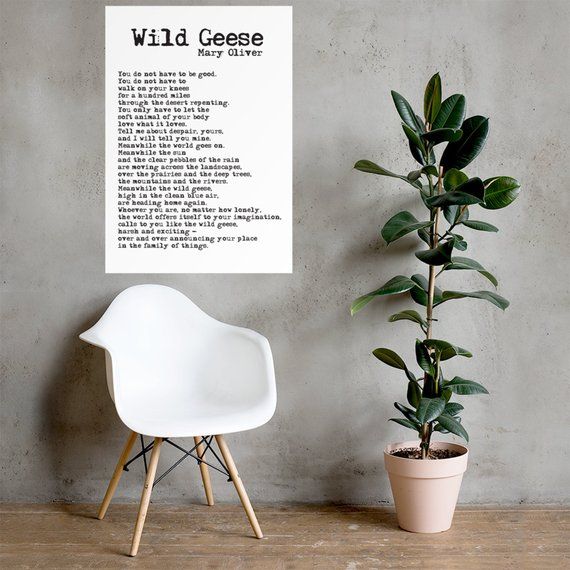 Speaking of birds, "Wild Geese" is my favorite Mary Oliver poem and this print is in a really attractive typewriter font. $12 and up.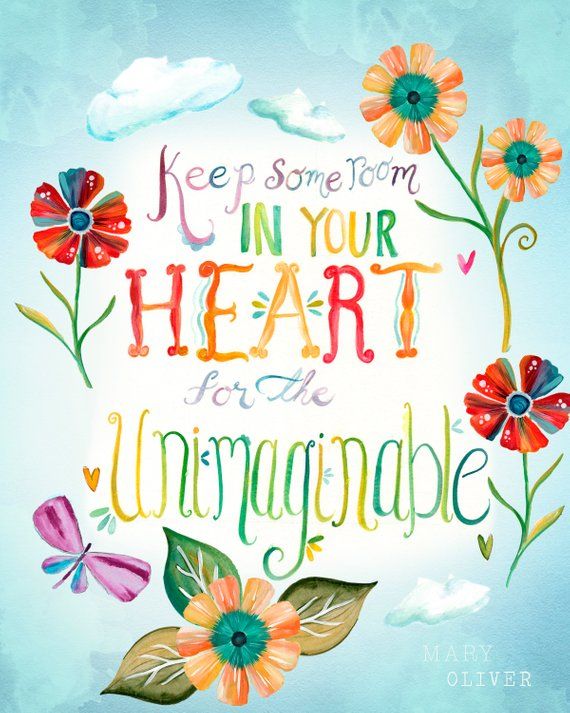 Sometimes the most important lessons are, in reality, the simplest. $17 and up.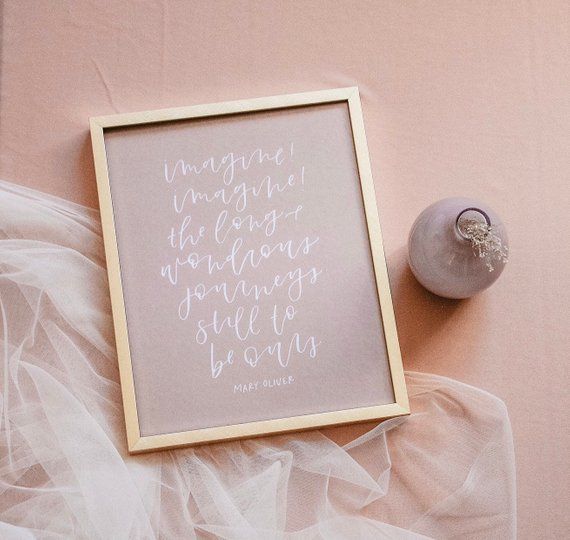 What a perfect, simple print for such a profound quote. $12.
"Breathe it all in. Love it all out." $6 for the digital download.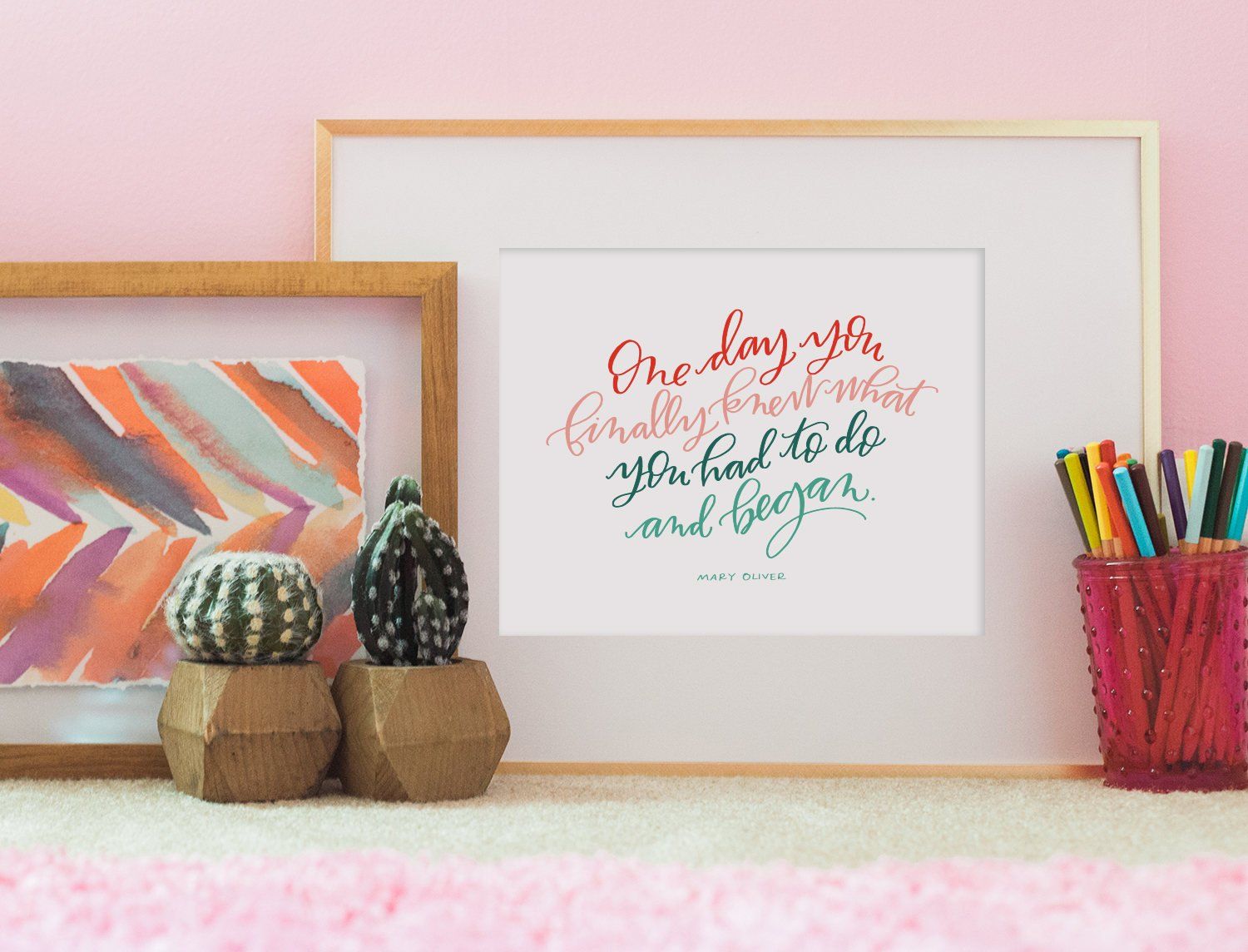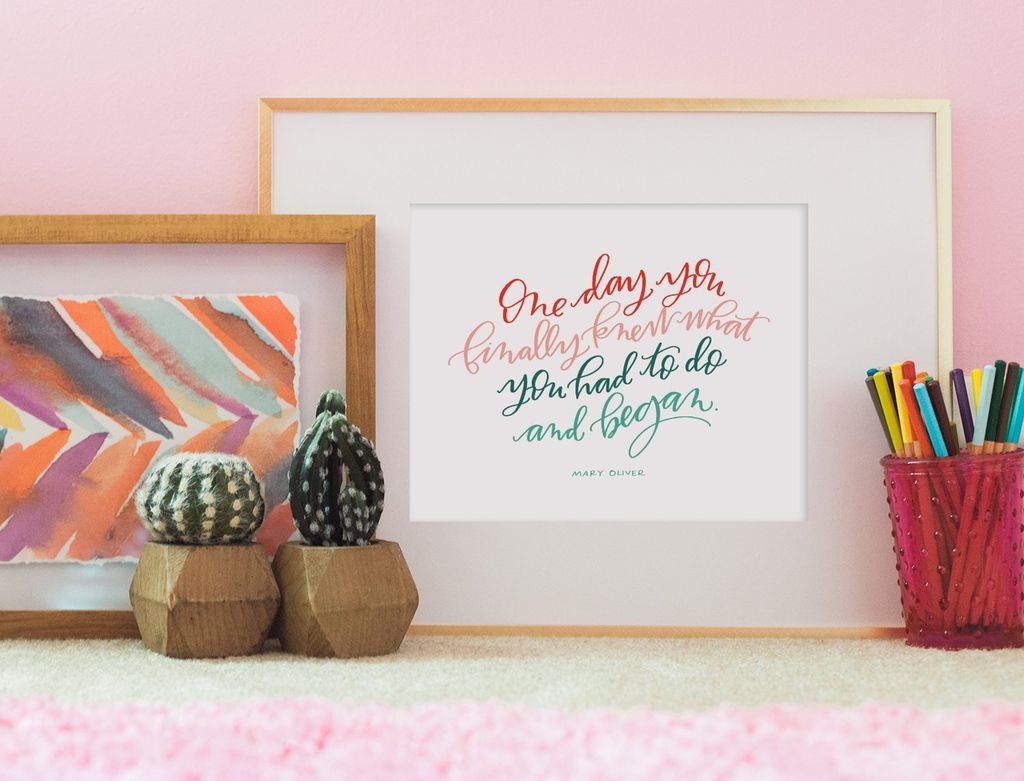 I'm into the color combination on this quote print so much. "One day you finally knew what you had to do and began." $20.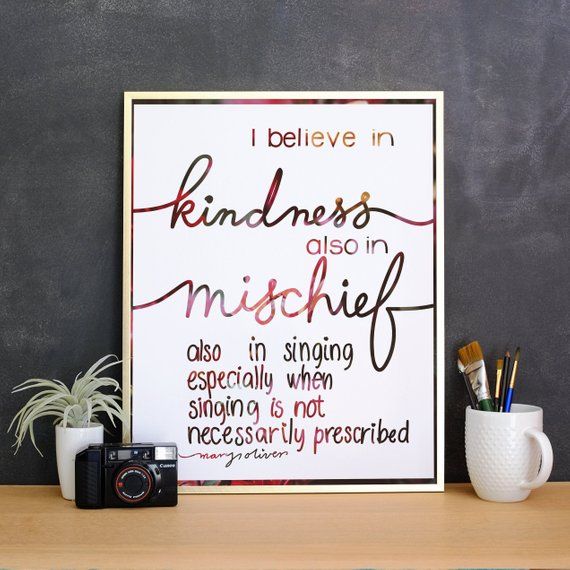 You can find a number of Mary Oliver quote prints that feature the first part of this poem, but not the second parts which, frankly, are the real winner. $4.70 for a download.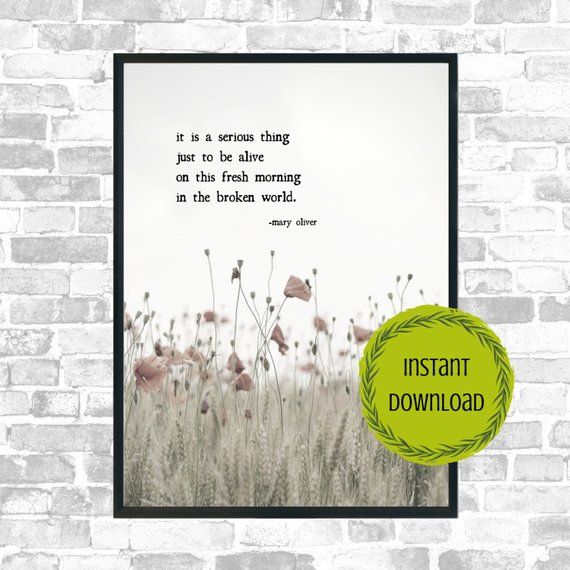 This print makes me pause for a deep breath. $4 for the digital download.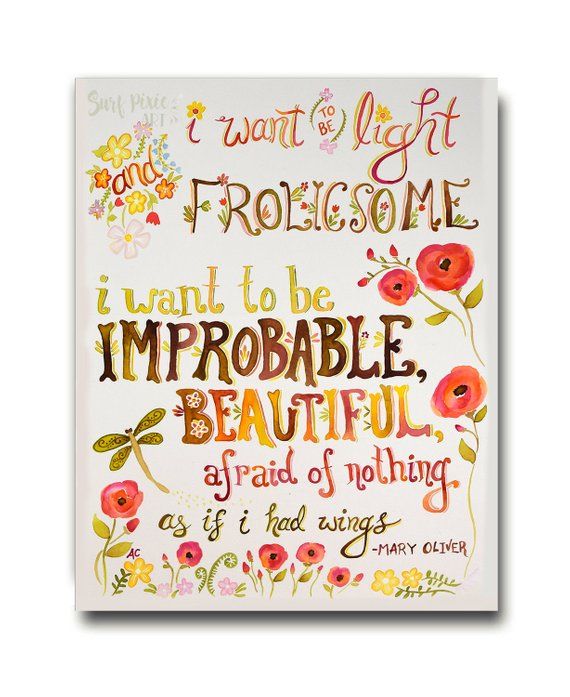 This watercolor Mary Oliver quote print is made of beauty and wings itself. $18.
Mary Oliver covered snow in her work, too. $15 and up for a digital download.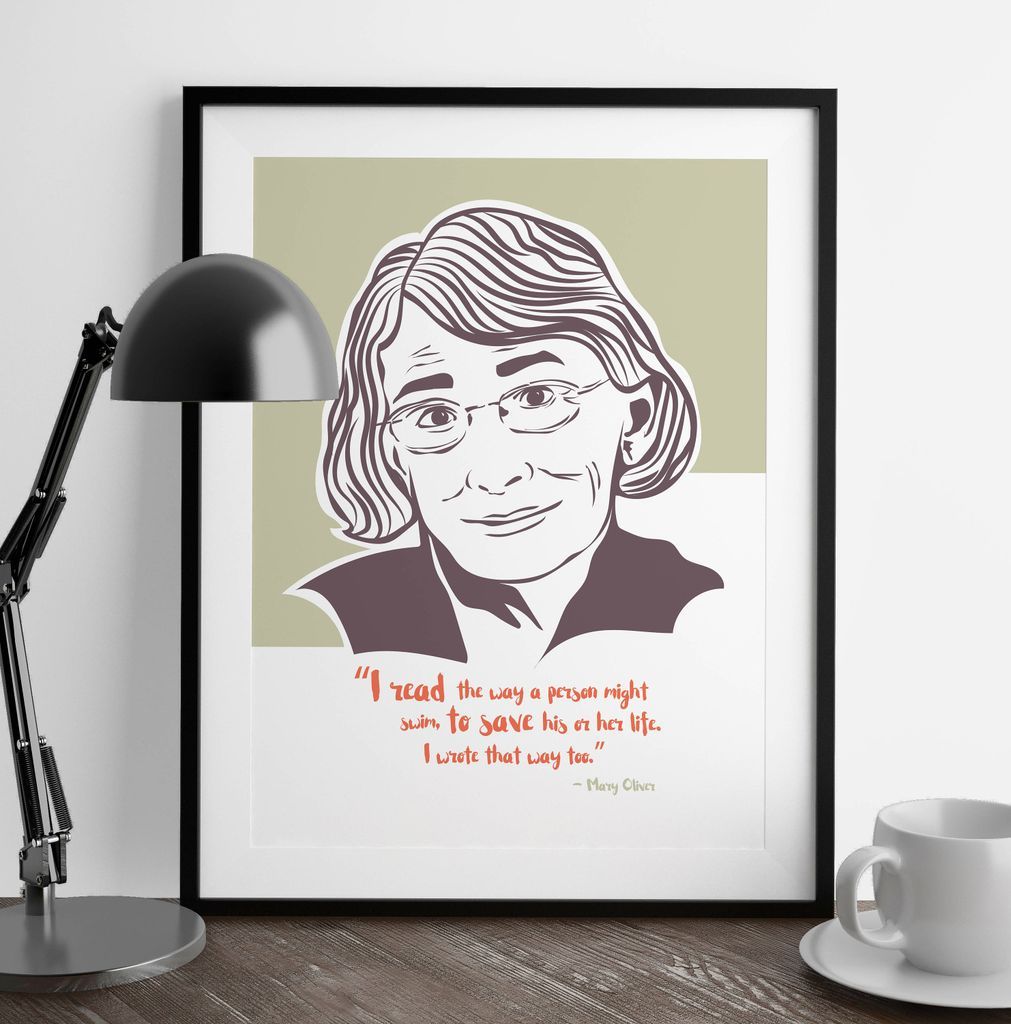 Mary Oliver on reading. $10 and up.
This might be a small print in size, but it's a big one in sentiment. $2.40.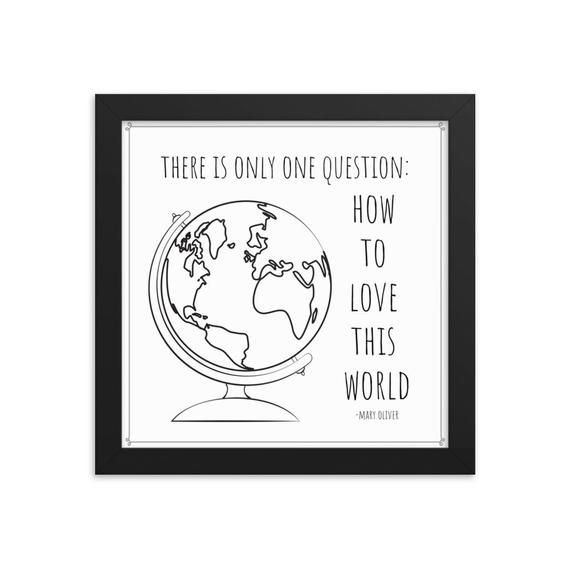 How do you love the world? $24 and up.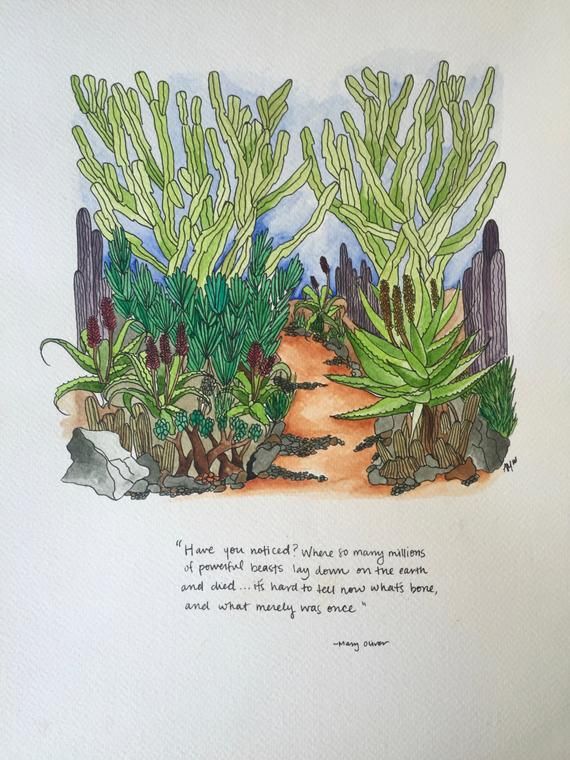 This is a one-of-a-kind Mary Oliver quote print featuring her work "Safety in Cacti." $60.
On roses. $15 and up for a download.
And finally, could Mary Oliver have been any more right about art? $5 for an instant download.
____________________
Want more? Here's where to begin with Mary Oliver poems, and five Mary Oliver quotes that might save humanity.